Malaysia is truly a country of diversity, where vibrant cultures await your exploration. We understand the uncertainty that can arise when traveling to a new destination—the little details that can make a big difference in your journey. As Malaysians, we want to ensure you have the best possible experience in our beloved country. That's why we're here to share our Malaysia travel tips so you can travel like a local.
First time to Malaysia? Check Malaysia Insider Tips: What Locals Want You To Know Before Traveling To Malaysia
1. ALWAYS BOOK IN ADVANCE
Ah, booking in advance – one of the ultimate travel tips we've learned from our own experiences. When it comes to domestic flights, AirAsia is the go-to airline for affordable travel within Malaysia. We've snagged incredible deals with prices as low as USD 15 per person for a return ticket, excluding extras like luggage or seat selection.
Check here for a list and the latest prices of where to stay in Kuala Lumpur
However, the key is to book in advance. As the travel date approaches, prices tend to rise significantly. Planning and securing your tickets early on can save significant money to splurge on other exciting experiences.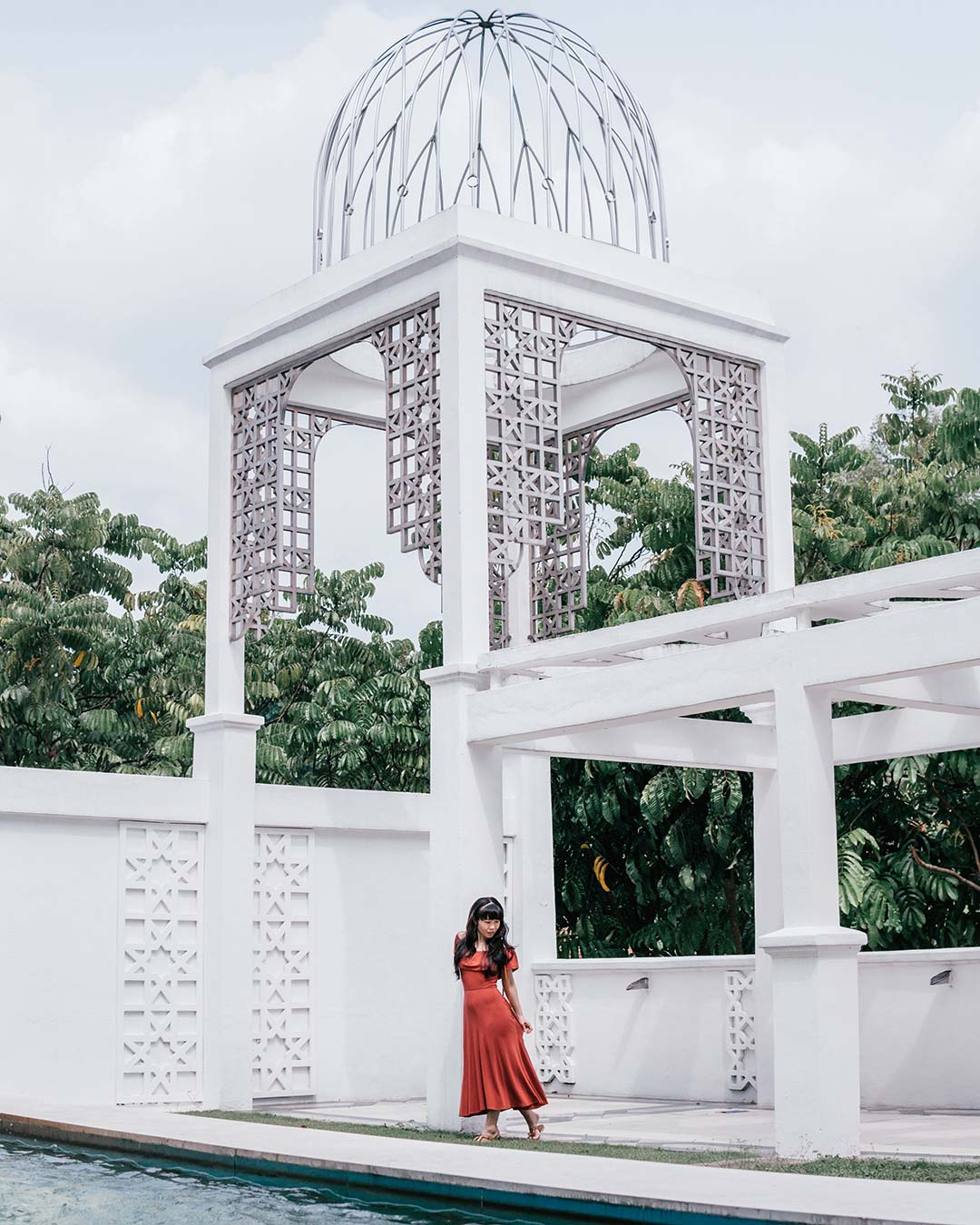 Now, let's talk about accommodations. During peak seasons like Hari Raya, Chinese New Year, or Deepavali, the demand for accommodations skyrockets. We've learned the hard way that waiting until the last minute is a risky move. Rooms can get sold out quickly, and those that remain available might come with exorbitant price tags, sometimes triple the average rate! So, book ahead now!
2. BE RESPECTFUL
One of the key travel tips when exploring Malaysia is respecting local customs and traditions. Malaysia is a beautiful melting pot of different races, with Malays, Chinese, Indians, and various indigenous communities coexisting harmoniously. It's crucial to avoid doing anything seen as provocative or offensive between the races.
Check out Batu Caves and the Rainbow Stairs
Malaysia is generally a tolerant and diverse country, and you are free to wear sleeveless tops and shorts in most places. However, in areas that are more conservative or when visiting places of worship, it's best to be mindful of your attire.
In states like Kelantan and Terengganu, which are known for their more conservative cultural practices, it is advisable to be even more cautious with your clothing choices. Similarly, when visiting government offices or formal settings, dressing modestly and professionally is appreciated.
To ensure you're appropriately dressed, a good rule of thumb is to wear clothing that covers your shoulders and extends past your knees. If you're unsure about what to wear, it's always a safe bet to carry a shawl or cardigan in your bag. This way, you can easily cover your shoulders or knees when needed.
When visiting a mosque, it's crucial to dress respectfully. Women should cover their hair with a scarf, and loose-fitting clothing that covers their legs. Men should wear long pants and avoid sleeveless shirts. If you're unsure about the specific dress code for a particular mosque, you can check for tips in our blog here!

Now, let's talk about public displays of affection. While holding hands and light hugging in public places is generally acceptable, drawing the line is essential. It's worth noting that public transportation, like buses and trains, often have signs explicitly stating "No Indecent Behavior." So, it's best to exercise discretion and respect the local norms when displaying affection in public.
3. MONEY (INCLUDING TIPPING)
When it comes to managing your finances in Malaysia, here are some valuable travel tips. The official currency of Malaysia is the Ringgit Malaysia (MYR). In Malaysia, you'll find that cash isn't always necessary. Credit cards, debit cards, and QR payment methods are widely accepted, even in night markets. Furthermore, access to ATMs and credit card facilities is abundant throughout Malaysia.
However, it's worth noting that when venturing into the countryside or remote areas, carrying more cash is advisable. Oh, and here's an important tip – some hotels and hostels may require a security deposit upon check-in. Be prepared to pay this deposit in cash, as credit cards may not always be accepted.
Tipping is not customary in Malaysia, and it's not expected. Last but not least, if you shop in Chinatown, Central Market, or street markets, you can try your hand at bargaining. Negotiating prices down by about 20% to 30% is possible. However, fixed pricing is the norm in Kuala Lumpur's shopping malls and more downtown areas.
4. LANGUAGE
The official language of Malaysia is Bahasa Malaysia (Malay). English is also widely spoken, especially in larger cities, and tourist areas. One of the ultimate Malaysia travel tips is to learn a few basic Malay phrases. Greetings like "thank you" (terima kasih) can help you connect with locals.
5. VISAS, TRAVEL INSURANCE AND MEDICAL INSURANCE
One of the crucial travel tips is to ensure your passport is valid six months before your arrival date in Malaysia. Having a valid passport ensures hassle-free entry into the country, allowing you to focus on enjoying your Malaysian adventure.
Read more on Astaka Morocco Putrajaya: Finding Morocco Near Kuala Lumpur
Let's talk about visas. The good news is that for many travelers, obtaining a visa to enter Malaysia is straightforward. If you are a citizen of an ASEAN country (except Myanmar), the United States of America, a Commonwealth country, or a national of a Western European country, you typically don't need to worry about obtaining a visa for stays of less than one month. Isn't that convenient?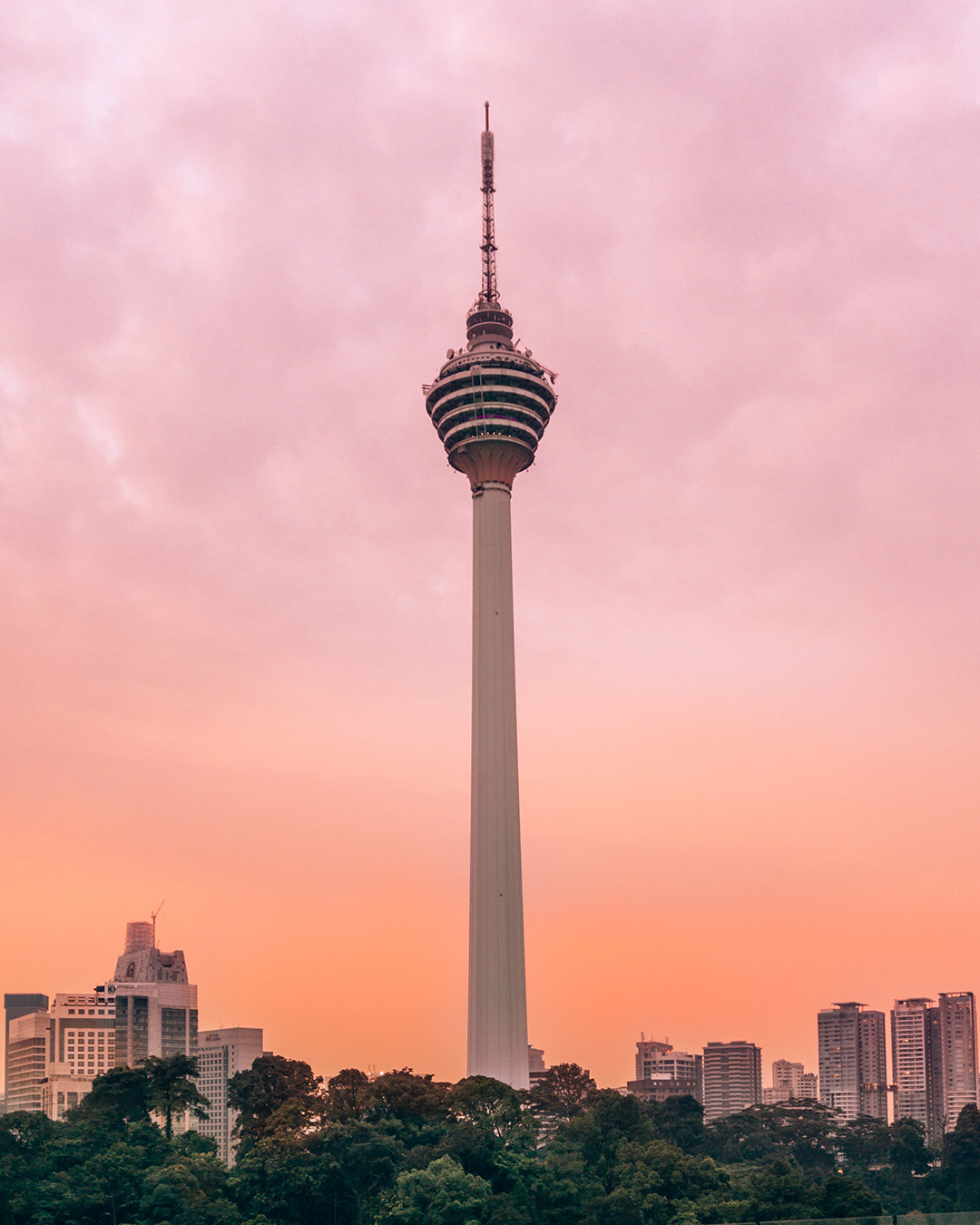 Now, let's shift our focus to travel insurance. Travel insurance is an essential aspect of trip planning that should never be overlooked. Before you embark on your journey, take some time to research different travel insurance options. Remember, accidents and unforeseen events can happen to anyone, and having travel insurance is like having a safety net.
Last but not least, medical insurance is an essential consideration for travelers to Malaysia. Despite being a developing nation, Malaysia boasts a well-established healthcare infrastructure.
For minor health issues during your travels in Malaysia, seeking medical attention is relatively easy. Travelers can simply visit any clinic to see a doctor and obtain necessary medications. The cost of such medical services is generally affordable, even if you have to pay out of pocket.
However, for more serious medical emergencies or complex treatments, it's crucial to have comprehensive medical insurance coverage. While Malaysia's healthcare system is advanced, the costs for significant medical interventions can add up quickly. Having travel insurance that covers medical emergencies, hospitalization, and evacuation, if needed, can provide peace of mind and financial protection.
6. WEATHER
When it comes to the weather in Malaysia, be prepared for a tropical and humid climate due to its proximity to the equator. The temperatures typically range from 25°C to 35°C throughout the year. The period from March to September is generally considered ideal time to visit Malaysia.
Read Top Instagrammable Places in Kuala Lumpur
To stay comfortable in Malaysia's hot and humid weather, it's recommended to pack breathable clothing made of lightweight materials. Some of our travel tips: wear loose-fitting clothes, and bring a hat, sunglasses, and sunscreen to protect yourself from the sun's rays.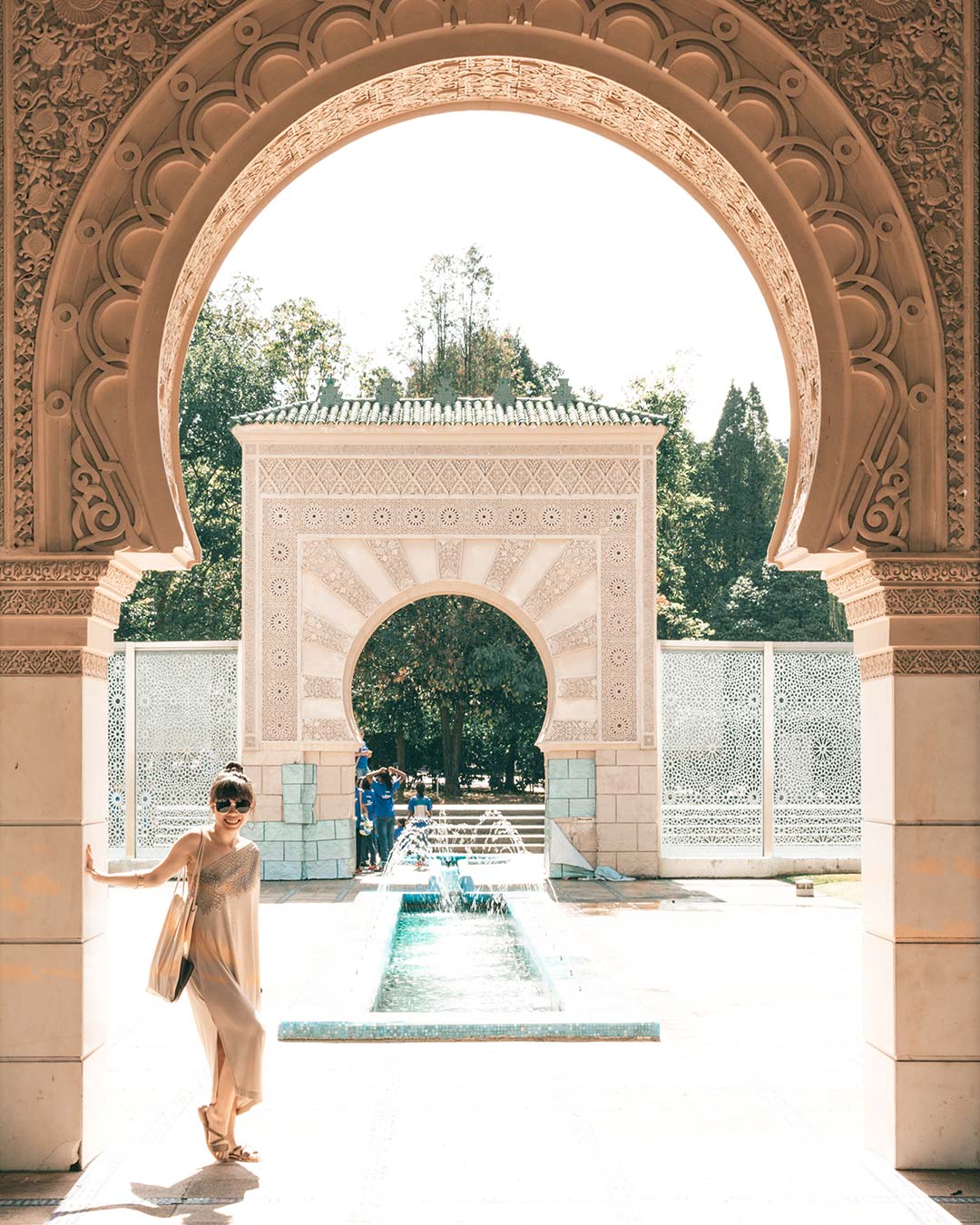 It's crucial for travelers to be aware of Malaysia's monsoon season, which occurs from October to January/February. During this time, heavy rainfall and flooding can be expected, particularly in certain regions of the country. As a result of the adverse weather conditions, some beaches on the East Coast, such as Perhentian, Redang, and Tioman, may temporarily close for safety reasons. The monsoon season brings continuous rainfall for several days, which can lead to flooding in low-lying areas.
However, it's essential to note that since 2023, the monsoon period in Malaysia has become less predictable. Climate patterns have shifted, and the intensity and duration of the monsoon may vary from previous years. As such, it is recommended to check the weather forecast before planning your trip to Malaysia.
7. CRIME
Malaysia is generally considered a safe country for travelers. In fact, in a ranking of safety levels, it falls somewhere between the UK and Italy. As Malaysians, we have traveled extensively within the country and have always felt safe and secure. That said, exercising caution and being aware of your surroundings is always important.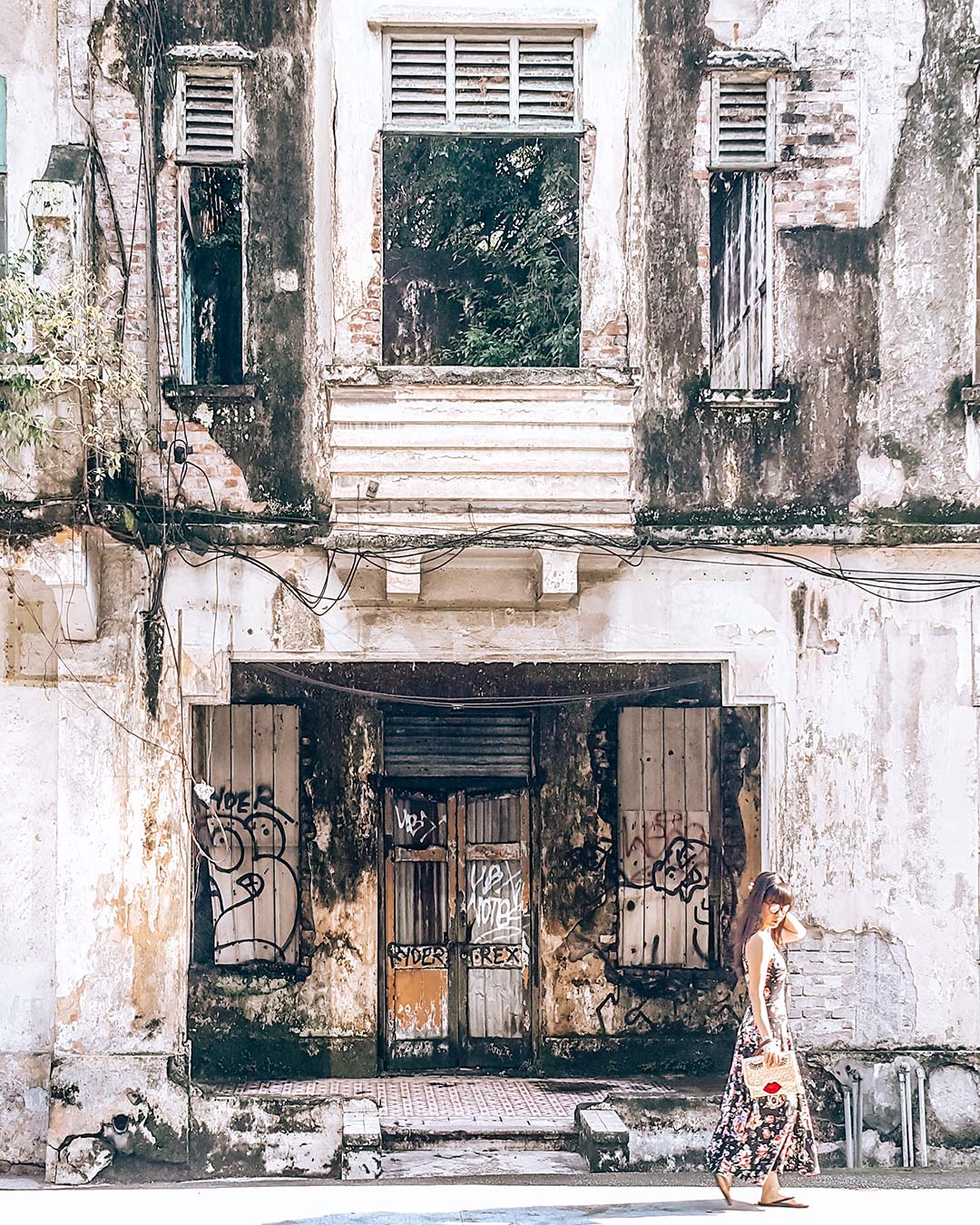 It's essential to be vigilant about your personal belongings to avoid falling victim to petty crime. Certain areas, especially crowded tourist spots, may have a higher incidence of petty theft, such as bag snatching, particularly by thieves on motorbikes.
To ensure the safety of your belongings, it's crucial to keep a close eye on your wallet, passport, and mobile phones at all times. When dining in public places, keep your bag securely closed and avoid displaying valuable items openly. A pro-tip to safeguard your bags is to position them away from the street-side when sitting at outdoor eateries or cafes.
For an added layer of protection against theft, you might want to invest in a travel anti-theft bag. These bags come with various security features such as slash-resistant straps, lockable zippers, and hidden compartments, making it harder for thieves to access your belongings.
8. TOP ATTRACTIONS IN MALAYSIA
Malaysia offers many captivating attractions that will surely leave you mesmerized. Here are some of the top attractions and must-see destinations in Malaysia: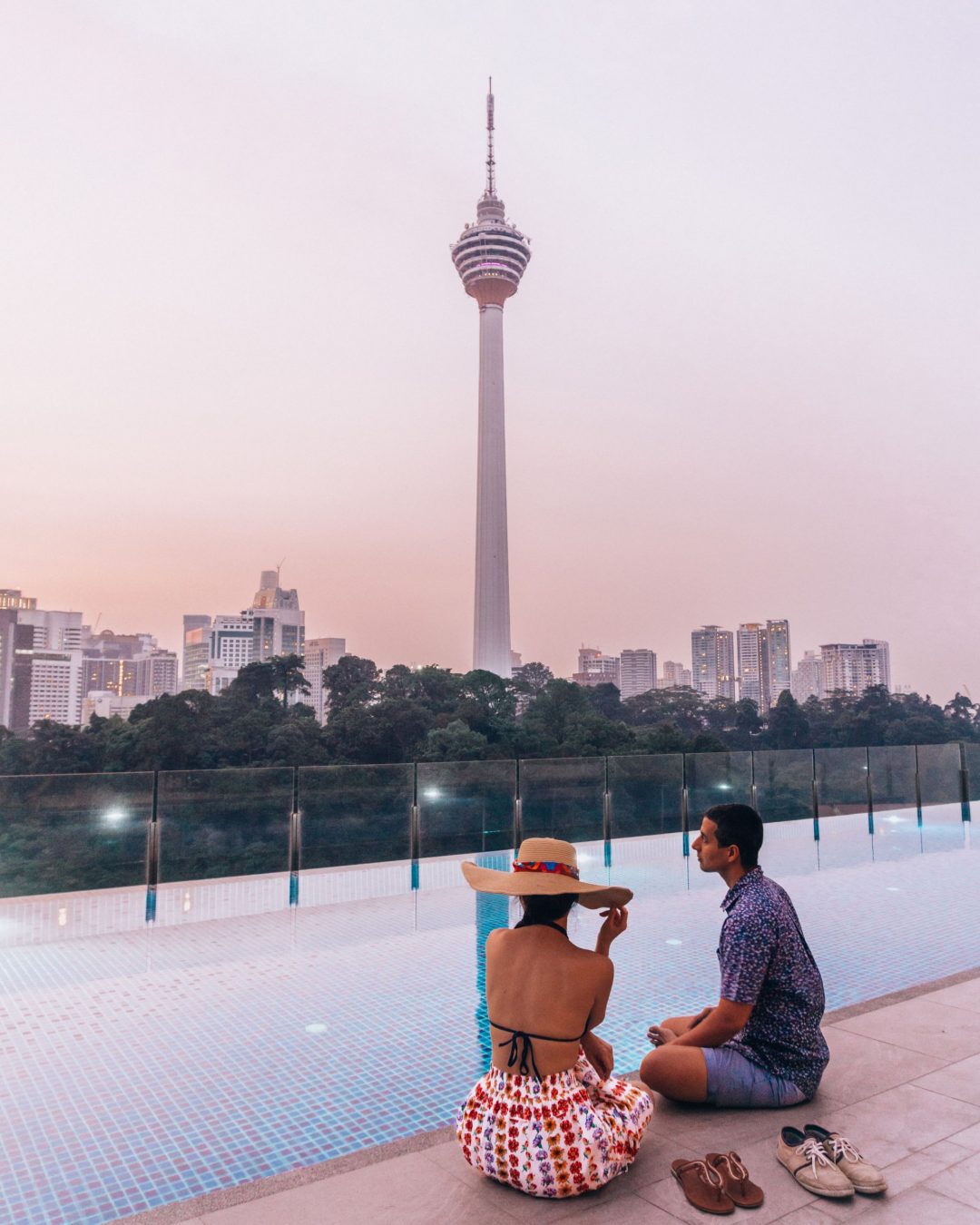 Read our Kuala Lumpur Travel Guide for First Timers
And check out our Kuala Lumpur Bucket List
Georgetown, Penang
Malacca
Langkawi, Kedah
Kinabalu Park, Sabah
These are just a few highlights of Malaysia's incredible attractions. As Malaysians, we can vouch for the beauty and diversity of our country.
9. GETTING AROUND IN MALAYSIA
Grab, the Southeast Asian equivalent of Uber is an excellent option for transportation. It offers safety, upfront fares, and a user-friendly app you can download. Payments can be made through the app using a credit card or in cash. We highly recommend using GrabCar instead of traditional taxis during your stay in Malaysia.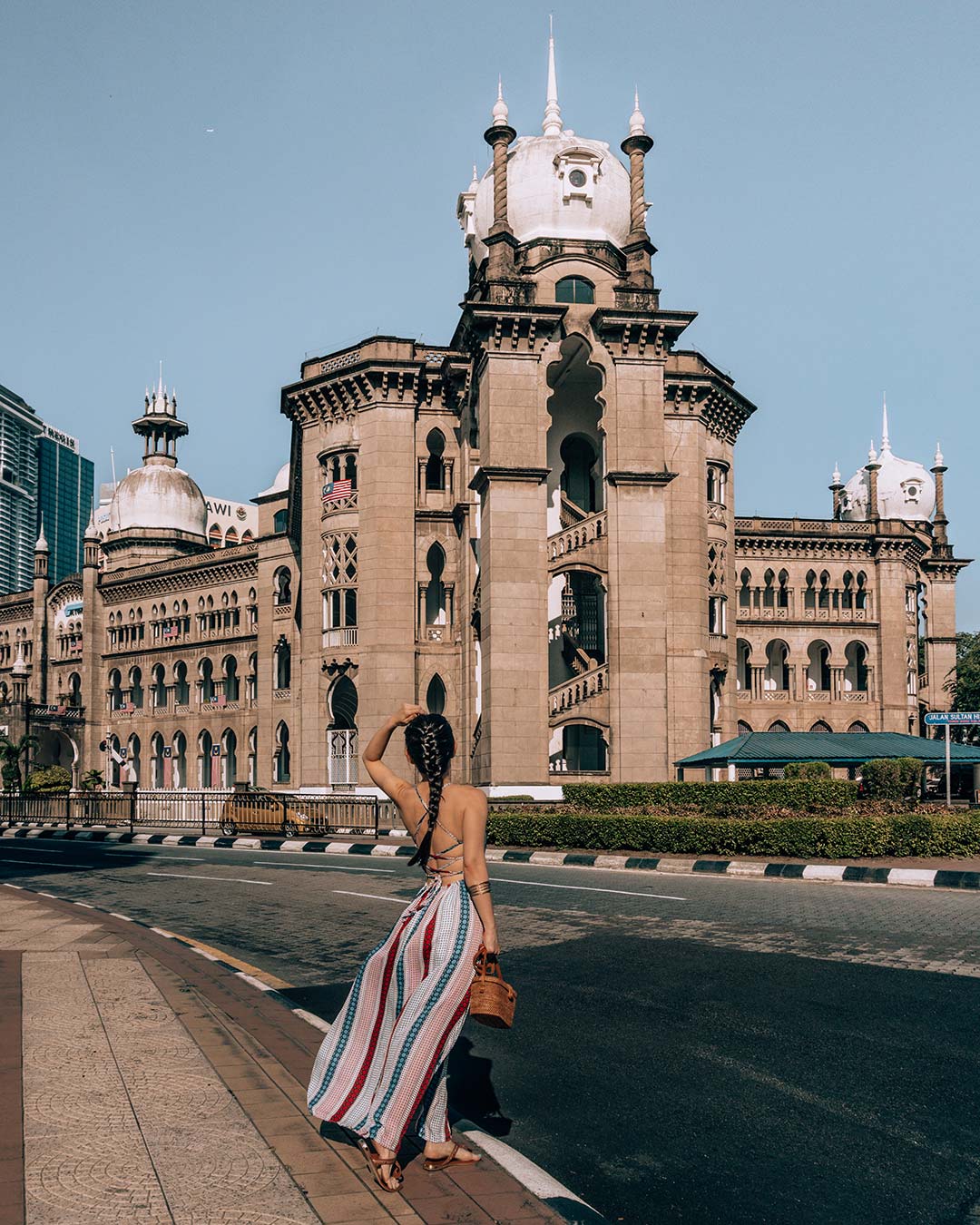 You can use the LRT, MRT, and Monorail systems within Kuala Lumpur. If you plan to explore Kuala Lumpur extensively using these systems, consider purchasing the KL TravelPass. Depending on your package, it provides an unlimited travel on these systems. It's a fantastic value, especially if you intend to use public transportation frequently during your visit.
Get your KL TravelPass here
If you prefer the freedom of having your vehicle, renting a car from platforms like Trevo or SoCar is worth considering. Remember that driving in Malaysia follows the left-hand side of the road, similar to the British style.
10. ACCOMMODATIONS IN MALAYSIA
If you're looking for a 5-star experience without breaking the bank, Kuala Lumpur should be at the top of your list. This bustling city offers luxurious accommodations at surprisingly affordable prices.
For those eager to explore the city's major attractions like the iconic Petronas Twin Towers, Merdeka Square, Chinatown, and various mosques, staying in the city centre area is highly recommended. The city centre not only provides easy access to these landmarks but also offers excellent connectivity to the rest of the city through the LRT stations.
If you prefer a more boutique atmosphere, the Petaling Street area, also known as Chinatown, is an ideal choice. Here, you'll find charming and unique accommodations, ranging from budget hotels to cozy guesthouses. This neighborhood immerses you in the local culture, offering an array of street food and vibrant market shopping experiences.
For a trendy and modern vibe, consider staying in Bangsar, a neighborhood renowned for its vibrant nightlife, dining options, and shopping. Though it's slightly further from the city center, Bangsar offers a lively atmosphere and a diverse range of accommodations to suit your preferences.
Wishing you magical experiences,
Sue + Renesh
* Disclaimer: As an Amazon Associate I earn from qualifying purchases. Some links included in this description are affiliate links. If you purchase a product or service with the links that I provide I may receive a small commission. There is no additional charge to you! Thank you for supporting my blog so I can continue to provide you with free more each week!
OUR TRAVEL ESSENTIALS
Universal Adapter – Universal All in One Worldwide Travel Adapter is the ultimate solution to all your charging needs while on the go! With its compact size and compatibility with over 150 countries, you can now travel worry-free without the fear of running out of battery or not being able to charge your device.
First Aid Kit – First Aid Only is the perfect solution for those who are always on the go and want to be prepared for any minor wound care needs, with an assortment of adhesive bandages included.
Mosquito Repellent – US Organic Mosquito Repellant is a safe and natural option, perfect for kids and those with sensitivities.
Ear Plug – Noise Reduction Ear Plugs are a must-have for long haul flights. These ear plugs are designed to block out unwanted noise, allowing you to get some much-needed rest and relaxation during your flight.
Eco-Friendly Sunscreen – Banana Boat Sport Ultra Reef Friendly Sunscreen Lotion is safe for your skin, making it the perfect choice for outdoor activities.
Portable Utensil – Portable Utensil is a great way to reduce travel waste. These portable utensils are lightweight and easy to pack, making them a convenient addition to your travel gear.
Anti-Theft Messenger Bag – Anti-Theft Classic Essential Messenger Bag is the perfect solution to keep your belongings secure while exploring a new city. With its slash-resistant body and lockable zippers, this bag protects your essentials from pickpockets and thieves.
WHERE TO STAY IN MALAYSIA
Check here for a list and the latest prices of where to stay in Kuala Lumpur.
MORE ON MALAYSIA
BATU CAVES AND THE RAINBOW STAIRS
A GUIDE TO VISITING MALAYSIA DURING RAMADAN
MUST-TRY LOCAL DISHES IN MALAYSIA YOU WON'T WANT TO MISS
MORE ON TRAVEL TIPS
TRAVEL LIKE A LOCAL: INSIDE TIPS FOR EXPLORING SOUTHEAST ASIA
20 THINGS WE WISH WE KNEW BEFORE TRAVELING TO BANGKOK
TIPS FOR ISLAND HOPPING IN THAILAND
KOH LIPE TRAVEL INFORMATION FOR FIRST-TIMERS
BARCELONA TRAVEL TIPS: THINGS WE WISH WE KNEW BEFORE TRAVELING TO BARCELONA
SIEM REAP TIPS: THINGS WE WISH WE KNEW BEFORE TRAVELING TO SIEM REAP
---
LIKE THIS? PIN IT FOR LATER!