Picture this: you're standing in the middle of Barcelona's bustling streets, feeling lost and overwhelmed. The crowds are pressing in, the language is unfamiliar, and you need help figuring out where to turn. That's exactly how we felt when we first arrived in Barcelona. But don't worry – we've been there and got your back. After our first trip to Barcelona, we learned a few things we wish we had known before arriving. We want to share those lessons with you so you can make the most of your trip to this incredible city. So, let's dive into our guide to Barcelona travel tips for first-time visitors and get ready to fall in love with this vibrant city.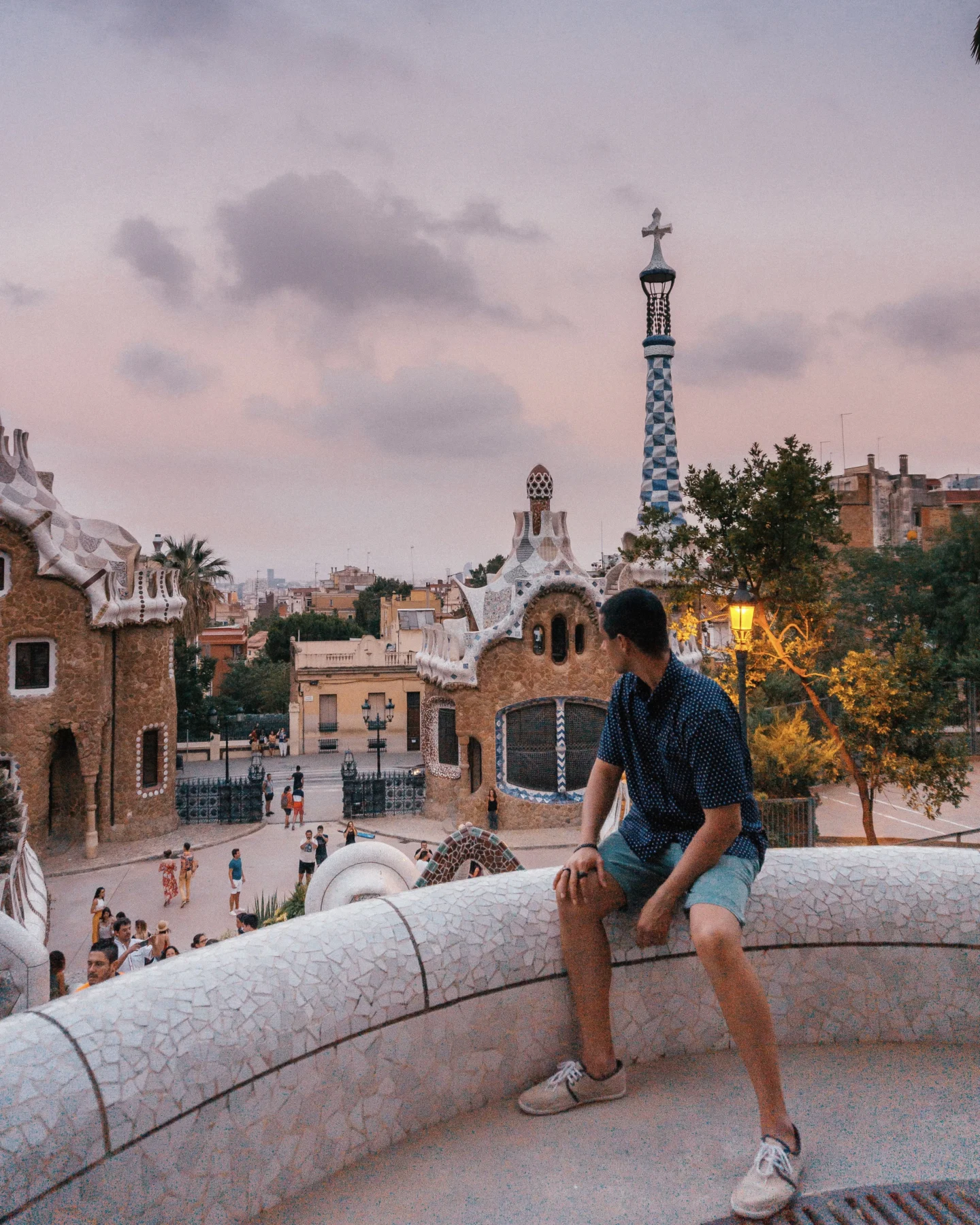 First time flying to Barcelona? Read our Long-Haul Flight Tips
1. Plan Your Trip in Advance
Our ultimate Barcelona travel tip: Plan ahead! Barcelona is a popular tourist destination, so it's essential to plan your trip in advance to make the most of your time there. Research the city's attractions, make a rough itinerary, and decide which areas you want to explore. Consider your budget, time, and the weather and seasons.
Book your flights and accommodation in advance to get the best deals. Have all the necessary documents and travel essentials, and keep digital copies in case of loss or theft. By planning ahead, you can make the most of your time in Barcelona and enjoy all that the city has to offer.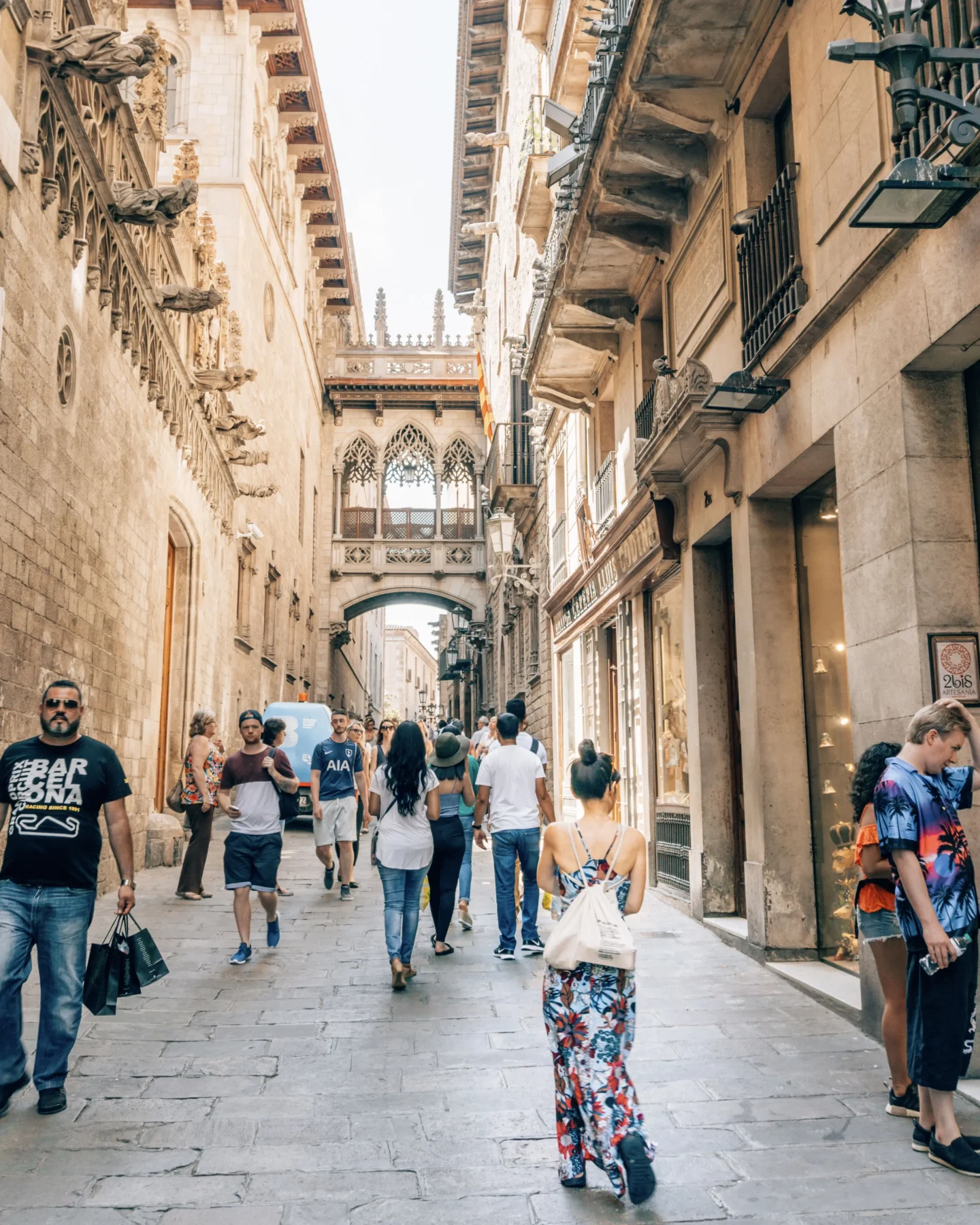 2. Book Your Tickets in Advance
Barcelona is a popular destination for tourists, and its famous attractions can sell out quickly, especially during peak season. Here's another important Barcelona travel tip: Book your tickets in advance to avoid disappointment, especially for popular attractions like the Sagrada Familia, Park Guell, and the Picasso Museum.
One example of how planning ahead can make a difference is our experience as a couple traveler trying to visit Sagrada Familia. We got to Sagrada and counter tickets were sold out for the next 3 days, and online tickets were also sold out for the week. It was a disappointment, but we learned the importance of planning ahead when visiting popular attractions like this.
This is why we want to emphasize the importance of doing your research and booking your tickets in advance, especially for popular attractions like Sagrada Familia. Don't wait until the last minute to try and book your tickets or you might end up missing out. There are several ways to book your tickets in advance.
You can purchase them directly from the attraction's website or from authorized ticket sellers like Barcelona Pass or Ticketbar. Many attractions offer skip-the-line tickets, which can save you time and allow you to avoid long queues. Guided tours are also an excellent option, as they can offer you a more in-depth experience and help you skip the lines.
Here are some of the top attractions in Barcelona that you should consider booking in advance to avoid missing out:
1. Sagrada Familia
2. Park Guell
3. Casa Batllo
4. Picasso Museum
5. Camp Nou Experience  
3. Choose Your Accommodation Wisely
Barcelona offers a wide variety of accommodations, from hotels to hostels, apartments to Airbnbs. Our ultimate Barcelona travel tip: Stay in the city center, but away from the crowds of Las Ramblas!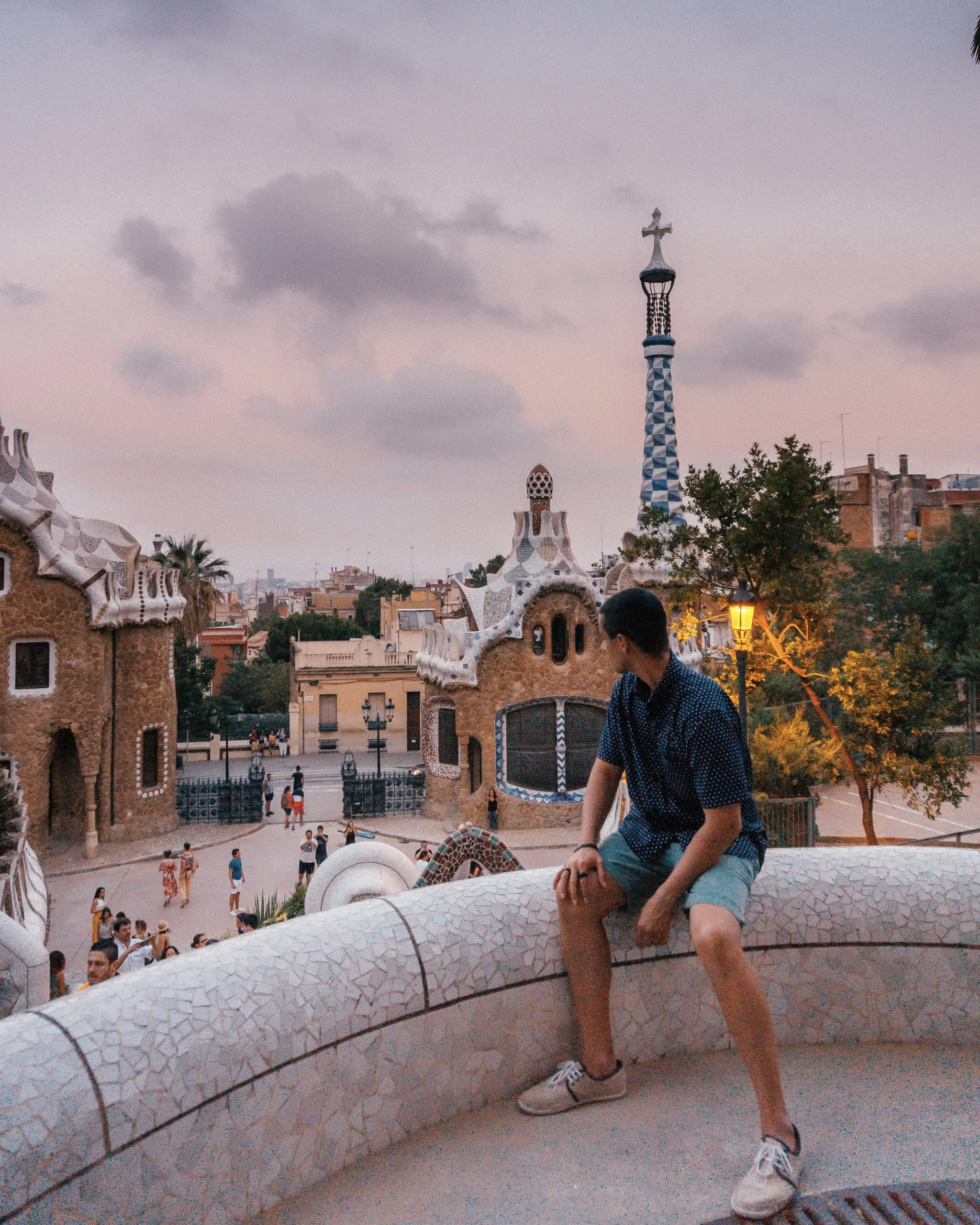 Staying in the city center can save you money on transportation costs, as you can easily walk or take public transport to many of the city's attractions. When choosing a hotel, consider booking one with a view of the city – it's a great travel tip.
Many hotels in Barcelona offer stunning views of the city's landmarks, such as La Sagrada Familia or Park Guell. However, keep in mind that hotels with a view can be pricier than those without one. The Gothic Quarter, El Raval, and El Born are all excellent neighborhoods to consider, as they offer a mix of history, culture, and nightlife.
Las Ramblas is incredibly busy (we stayed just on one of the side streets off Las Ramblas) and we would definitely recommend staying in the Gothic quarters or somewhere that is fun yet away from the Las Ramblas.
While Airbnb may seem like a more affordable option, it's important to note that the city has strict regulations on short-term rentals. Many Airbnb listings in Barcelona may not comply with these regulations and could be shut down during your stay. It's safer to book a hotel or a licensed apartment to avoid any issues.
For places to stay in Barcelona, click here for a list and the latest prices!
4. Get to Know Catalan and Spanish
If you're planning a trip to Barcelona, you'll quickly realize that knowing a bit of the local language can go a long way. Believe us, we learned this the hard way! On our first day, we found ourselves in a super busy market where prices weren't listed. We ended up ordering a small serving of Paella and Patatas Bravas, only to discover that we were charged a whopping 20 euros for it! We couldn't even argue or bargain as the food was already cooked and ready to go. Lesson learned!
5. Try the Local Cuisine
One of the best ways to experience a new culture is through its food, and Barcelona is no exception. With its Mediterranean location and rich culinary traditions, the city has a lot to offer foodies. From traditional dishes to modern fusion cuisine, there's something for everyone to try.

 

These guided tours take you to different restaurants and markets around the city. This Barcelona travel tip is for vegans and vegetarians, as there are plenty of options available in the city. Many restaurants serve meat-free dishes, and you can even say 'sin carne', which means 'no meat', to your waiter to ensure that your dish is vegetarian. If you have strict dietary restrictions, it's a good idea to write them down on a piece of paper in Catalan or Spanish to show your waiter, just to be sure.  
6. Know When to Eat
Food is an essential part of the Barcelona experience, and it's important to know when and where to eat to make the most of your culinary journey. Another best Barcelona travel tip: Take advantage of the "menu del dia" (menu of the day) offered at many restaurants during lunchtime. This is typically a three-course meal with a starter, main course, and dessert, offered at a fixed price.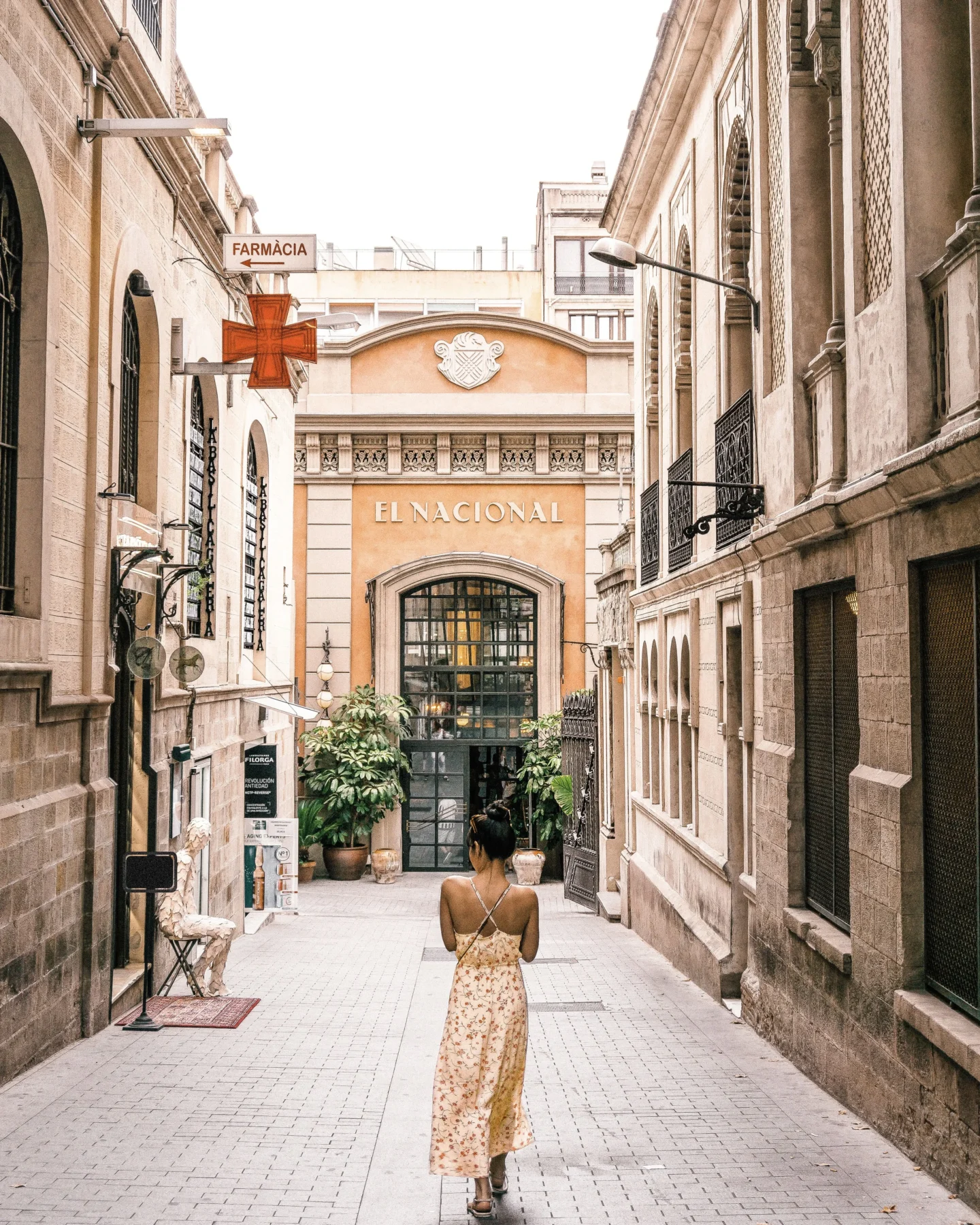 When it comes to restaurant timing, keep in mind that lunch is typically served between 2:00 pm and 2:30 pm, while dinner is served later in the evening, around 8:00 pm to 9:00 pm. However, it's worth noting that many restaurants in tourist areas may offer more flexible dining times to accommodate different schedules.  
7. Go Shopping
Shopping is a great way to experience Barcelona's vibrant culture and unique style. The Mercat de la Boqueria is a popular market for tourists. One travel tip for shopping in Barcelona is to explore the less crowded markets like Mercat de Sant Antoni or Mercat de la Barceloneta. These markets offer a more authentic shopping experience and a chance to mingle with the locals.
Here's another Barcelona travel tip: When shopping for souvenirs, tourist places tend to be more expensive. Take your time to compare prices and quality at different shops and markets. Bargaining is acceptable in some places, but be reasonable and respectful when negotiating prices.
If you're looking for unique and locally made items, head to El Raval, Gracia, or El Born neighborhoods. These places are known for their independent shops and boutiques. You'll find everything from handcrafted jewelry and artisanal ceramics to vintage clothing and quirky home decor.
Another thing to keep in mind when shopping for souvenirs is to avoid buying anything that doesn't have a price on it. Some vendors may try to overcharge tourists or take advantage of their lack of knowledge about local prices. Always ask for prices before making a purchase and don't hesitate to walk away if you feel like you're being ripped off.
Finally, make sure to bring a sturdy and reusable bag for your shopping. Many shops and markets in Barcelona encourage sustainability and charge for plastic bags. With a little bit of research and a willingness to explore, you can find some fantastic shopping opportunities in Barcelona and bring home some great souvenirs and gifts.
Click here to read our Sustainable Travel Tips
8. Take Advantage of Free Entry Days
Barcelona has a lot of museums and places with historical importance that you can visit to learn about the city's culture. While some attractions can be quite expensive, there are ways to save money on your trip. One of the best travel tips to do this is by taking advantage of free entry days. Many museums offer free entry on certain days or hours of the week.

 

Keep in mind that these days can be quite busy, so it's best to arrive early to avoid long lines. If you're taking free tours, it's important to remember to tip your guide. While the tours are free, guides rely on tips to make a living. A good rule of thumb is to tip around 5 euros per person, but you can adjust this based on the length of the tour and the quality of the guide's service.  
9. Visit the Major Tourist Attractions Early
Barcelona is a popular tourist destination, and as such, some of the major tourist attractions can get quite crowded during peak hours. To avoid long queues and the crowds, our best travel tip is to visit these attractions early in the morning or later in the day.
For example, if you're planning to visit the Sagrada Familia, one of the most famous landmarks in Barcelona, consider going later in the day, closer to sunset. The light at this time of day creates a magical atmosphere that adds to the beauty of the church.
If you're planning to visit Park Güell, another famous landmark in Barcelona, it's best to go early in the morning. The park opens at 8 am, and you can enjoy the stunning views of the city without the crowds. Additionally, the park's famous mosaic benches are also more comfortable to sit on before the sun gets too hot.  
10. Enjoy the Beaches
Barcelona is a coastal city and is famous for its beautiful beaches. Some of the best beaches in Barcelona include Barceloneta Beach, Mar Bella Beach, and Bogatell Beach. These beaches are well-maintained, and the water is clean, making them perfect for swimming and sunbathing.
Apart from enjoying the beach, you can also rent a bike and ride along the beachfront. This way, you can take in the scenic beauty of the coastline while also getting some exercise. You can rent bikes from various rental shops located near the beaches, and they usually charge by the hour or day.  
11. Get a Public Transportation Card
Getting a
public transportation card
can save you both time and money while exploring Barcelona. The Barcelona metro is a reliable and affordable way to get around the city. You can purchase a multiday ticket, such as the Hola BCN! card, which allows you to use the metro, bus, and tram networks for a set number of days. There are also multi-journey tickets available, which can be shared among multiple people.
The Hola BCN! card can be purchased at the airport, metro stations, and tourist information centers. It's a great option for travelers who plan to use public transportation frequently during their stay.
Another option is to purchase a T-10 ticket, which allows you to take 10 journeys on the metro, bus, or tram. It's ideal for those who want flexibility and plan to stay in Barcelona for a shorter period of time.
If you prefer to see the city from a different perspective, you can also opt for a hop-on hop-off bus tour. These tours allow you to explore the city's top attractions at your own pace, hopping on and off the bus as you please. They often have multiple routes and come with audio guides in various languages, making them a great way to see the city's sights while learning about its history and culture.  
12. Watch Out for Pickpockets
Barcelona is unfortunately known for pickpocketing, so it's crucial to be aware of your surroundings and keep an eye on your belongings at all times. Pickpockets can be found in many areas of the city, including the metro, the beach, and popular tourist attractions.

 

Some of the more crowded areas, like Las Ramblas, can be tourist traps for pickpockets. In fact, we had a personal experience where someone tried to pickpocket us at a local market. We were lucky enough to catch the thief in the act, but it was still a scary experience. Pickpockets can be very brazen and calm while stealing from tourists, and they often work in groups, making it difficult to identify them.

money belt

or an

anti-theft backpack

. Avoid keeping your wallet or phone in your back pocket or an open bag.

 

Instead, keep them close to your body and in a front pocket or zipped-up bag. Be aware of your surroundings and avoid distractions, like looking at your phone or a map, when walking in crowded areas. By staying vigilant, you can enjoy your trip to Barcelona without any unwanted incidents.  
13. Sundays are a Rest Day in Barcelona
In Barcelona, Sunday is considered a day of rest and many businesses, including shops and restaurants, may be closed. This is because Sunday is traditionally a religious day in Catholic countries.

 

If you plan to visit on a Sunday, it's important to research which attractions and shops will be open. Some museums and cultural sites may have reduced hours or be closed altogether. However, there are still plenty of things to do in Barcelona on a Sunday.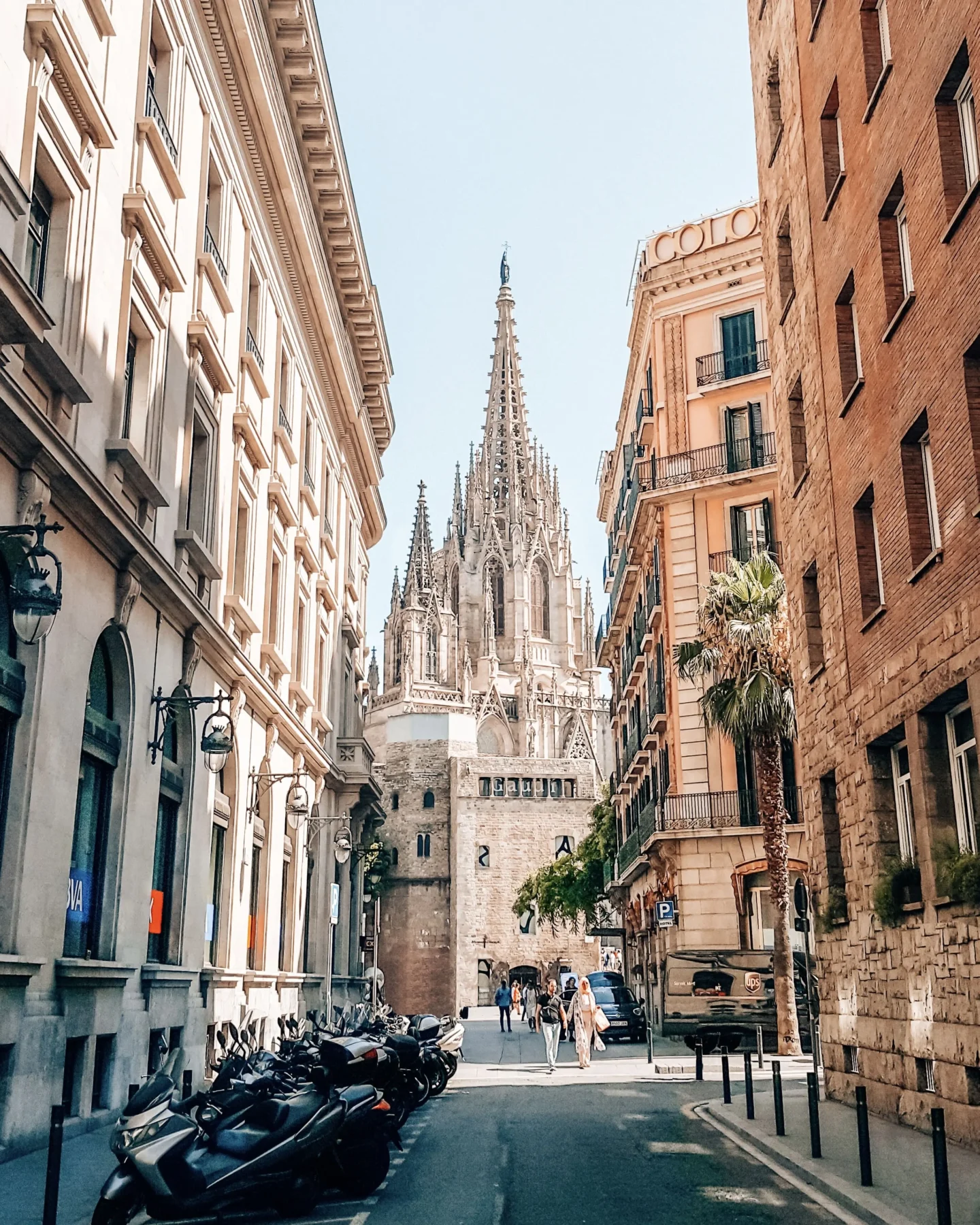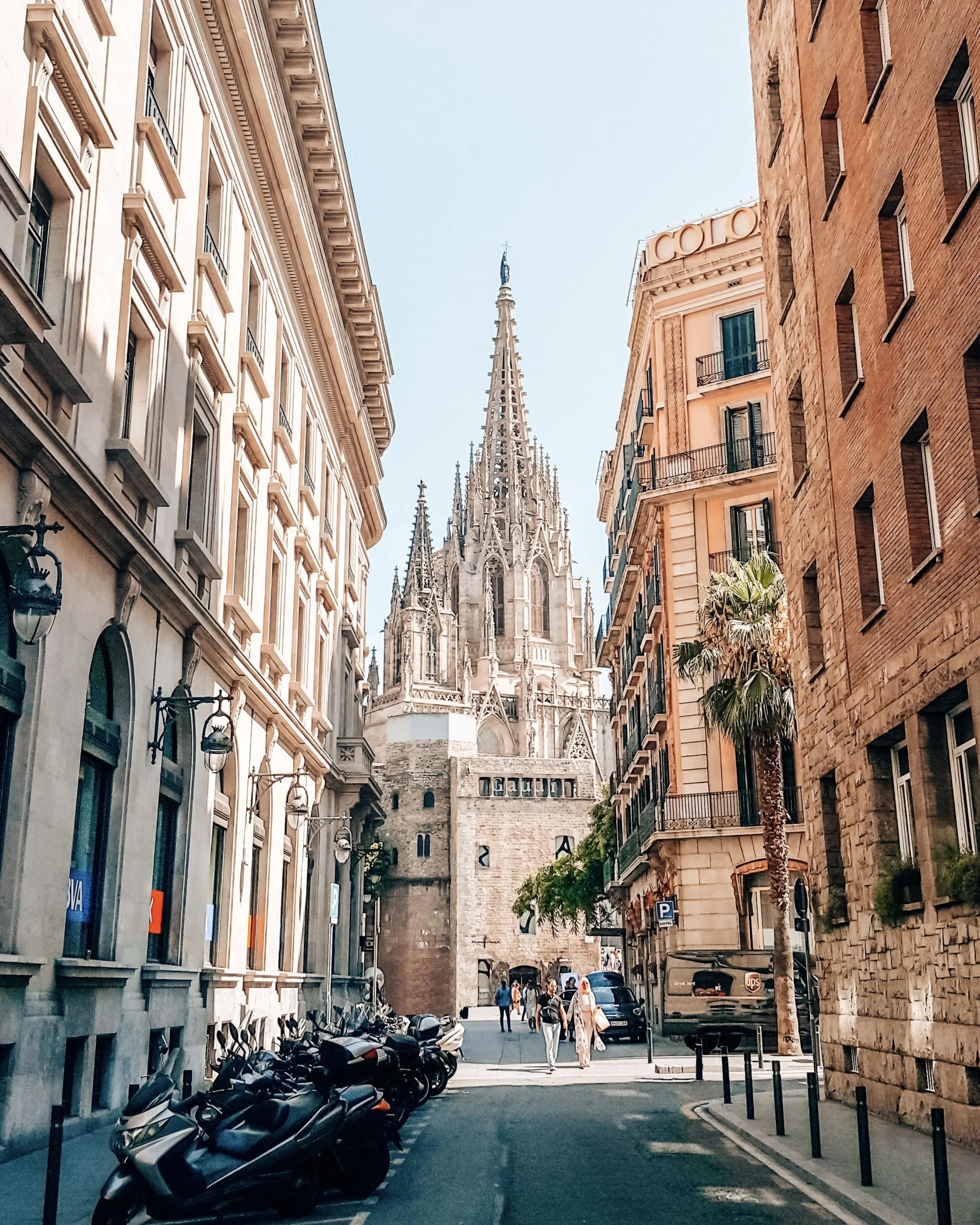 You can visit some of the city's iconic outdoor attractions, such as Park Guell or Montjuic Castle, which are open seven days a week. You can also take advantage of free entry days at some of the city's museums and cultural sites, which often fall on Sundays.
It's also worth noting that Barcelona's beaches are open year-round, so you can still enjoy a day of sun and sand even if other attractions are closed. Just be aware that the beaches can get busy on Sundays, especially during the summer months.  
14. Visit Outside Peak Season
Visiting Barcelona during the off-season is a useful travel tip to avoid crowds and save money. The peak season in Barcelona runs from June to August when the city is full of tourists and accommodation prices are high.

 

If you plan to visit Barcelona in the shoulder seasons of spring (March to May) or autumn (September to November), you'll enjoy lower prices, fewer crowds, and more comfortable weather. During these times, the temperatures are still pleasant, making it perfect for outdoor activities.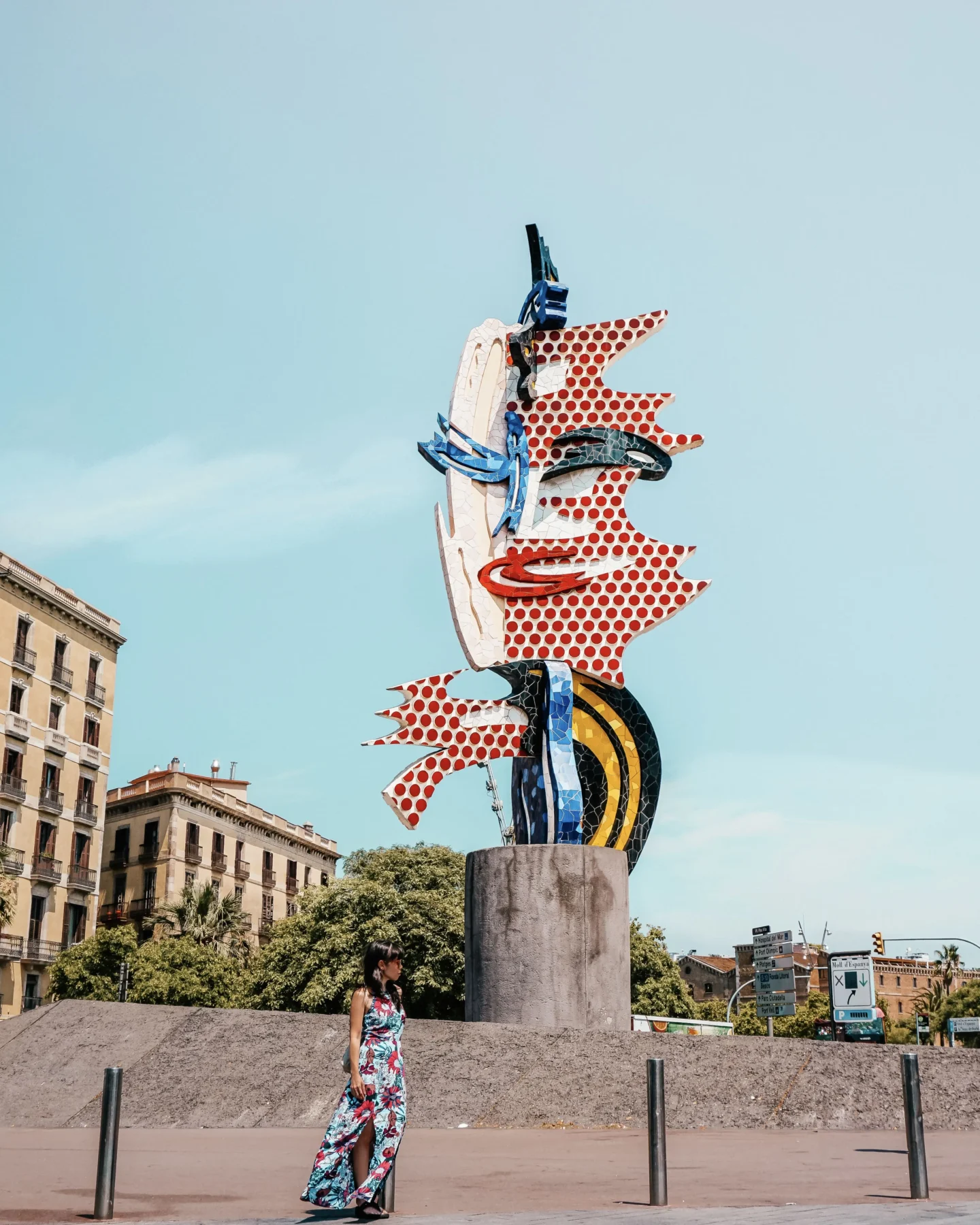 Furthermore, visiting during the off-season means you'll have more time and space to enjoy popular attractions, without the need to deal with long lines and overcrowding. This is especially true for popular tourist destinations like the Sagrada Familia and Park Guell.  
15. Bring the Right Clothes
One of the travel tips when visiting Barcelona is to pack the right clothes to ensure you're comfortable throughout your trip. The weather in Barcelona can vary depending on the season, so make sure to check the forecast before you start packing.
Comfortable shoes are also essential when visiting Barcelona, especially if you plan to explore the city on foot. The city's streets and sidewalks can be uneven, so wear shoes with good support and traction. Sneakers, sandals, or comfortable flats are ideal.
In the winter, the temperature can drop to around 10°C (50°F), so make sure to bring warmer clothes like sweaters, jackets, and boots. It can also rain during the winter, so pack a raincoat or umbrella to be prepared.  
16. Visit the lesser-known neighborhoods
While the Gothic Quarter and La Rambla are undoubtedly popular areas for tourists to explore, there are many lesser-known neighborhoods that are worth visiting. Consider taking a break from the tourist crowds and exploring areas like Gracia, Poble Sec, and El Raval.

 

These neighborhoods offer a glimpse into the local way of life and provide a more authentic experience of the city. Here, you can find local shops, cafes, and restaurants, as well as hidden gems like small museums, galleries, and street art.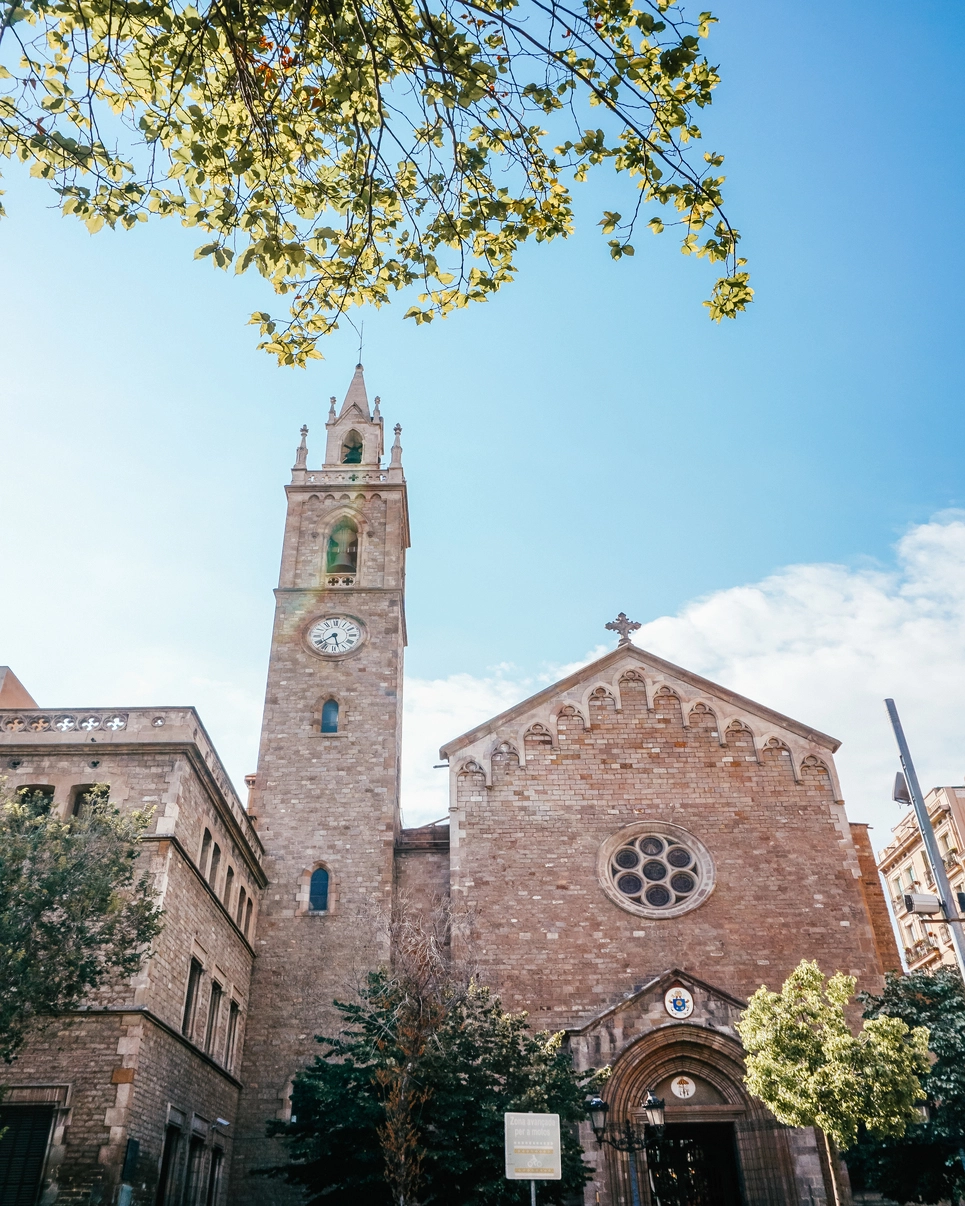 Exploring the off-beaten-path areas of Barcelona can be a great way to get a sense of the city's diverse and vibrant community. It can also help you break away from the tourist crowds and enjoy a more laid-back and authentic experience.
Don't be afraid to get lost in these neighborhoods, as you never know what hidden gems you might discover along the way. This is definitely one of the Barcelona travel tips you won't want to miss out!  
In conclusion, Barcelona is a vibrant and exciting city with something for everyone. By following our Barcelona travel tips, you can make the most of your first visit to this beautiful destination. Remember to plan your trip in advance, try the local cuisine, take advantage of free entry days, and explore the lesser-known neighborhoods. With a little preparation and an open mind, you're sure to have an unforgettable time in Barcelona.
Wishing you pleasant trips!
Sue & Renesh
  * Disclaimer: As an Amazon Associate I earn from qualifying purchases. Some links included in this description are affiliate links. If you purchase a product or service with the links that I provide I may receive a small commission. There is no additional charge to you! Thank you for supporting my blog so I can continue to provide you with free more each week!  
Check here for a list and the latest prices of where to stay in Barcelona, Spain.
For other places to stay in Spain, click here for a list and the latest prices.
OUR MUST-HAVE EUROPE TRAVEL ESSENTIALS
Anti-Theft Messenger Bag – Anti-Theft Classic Essential Messenger Bag is the perfect solution to keep your belongings secure while exploring a new city. With its slash-resistant body, and lockable zippers, this bag ensures that your essentials are protected from pickpockets and thieves.  
Compression Packing Cubes – BAGSMART Travel Organizer Compression Packing Cube Sets are perfect for the over-packer – I try to pretend I'm not, but I'm really only kidding myself. These are perfect for making sure you get all the clothes you want to look cute for every possible occasion on your holiday getaway! 
Elastic Sleeves for Leak Proofing Travel – TRANOMOS 8 Pack Elastic Sleeves Silicone Bottle Covers are a lifesaver for leak proofing travel, and really even for your everyday life. Just pop them over a bottle and no more leaks. I wish I knew about these earlier, would have saved me countless wasted sunscreen, toner, serums, aloe, the list is long! Pro-tip – They work better for slightly smaller sized bottles and non-pump type bottles. 
Universal Adapter – Universal All in One Worldwide Travel Adapter is the ultimate solution to all your charging needs while on the go! With its compact size and compatibility with over 150 countries, you can now travel worry-free without the fear of running out of battery or not being able to charge your device.
MORE ON TRAVEL TIPS
TRAVEL LIKE A LOCAL: INSIDE TIPS FOR EXPLORING SOUTHEAST ASIA
20 THINGS WE WISH WE KNEW BEFORE TRAVELING TO BANGKOK
MALAYSIA INSIDER TIPS: WHAT LOCALS WANT YOU TO KNOW BEFORE TRAVELING TO MALAYSIA
KUALA LUMPUR TRAVEL GUIDE FOR FIRST-TIMERS
A GUIDE TO VISITING MALAYSIA DURING RAMADAN
TIPS FOR ISLAND HOPPING IN THAILAND
KOH LIPE TRAVEL INFORMATION FOR FIRST-TIMERS  
---