Welcome to our blog on Malaysia insider tips, Malaysia travel tips, and Malaysia travel advice. As locals, we've noticed that many travelers have the same questions and concerns about Malaysia. That's why we've compiled our top insights and advice to help you make the most of your trip. Our goal is to clear up any misunderstandings and provide you with a better understanding of Malaysia and Malaysians. In this post, we're sharing our top 15 things locals wish you knew before visiting Malaysia. So, read on for our local insights on what to expect and how to navigate this beautiful country.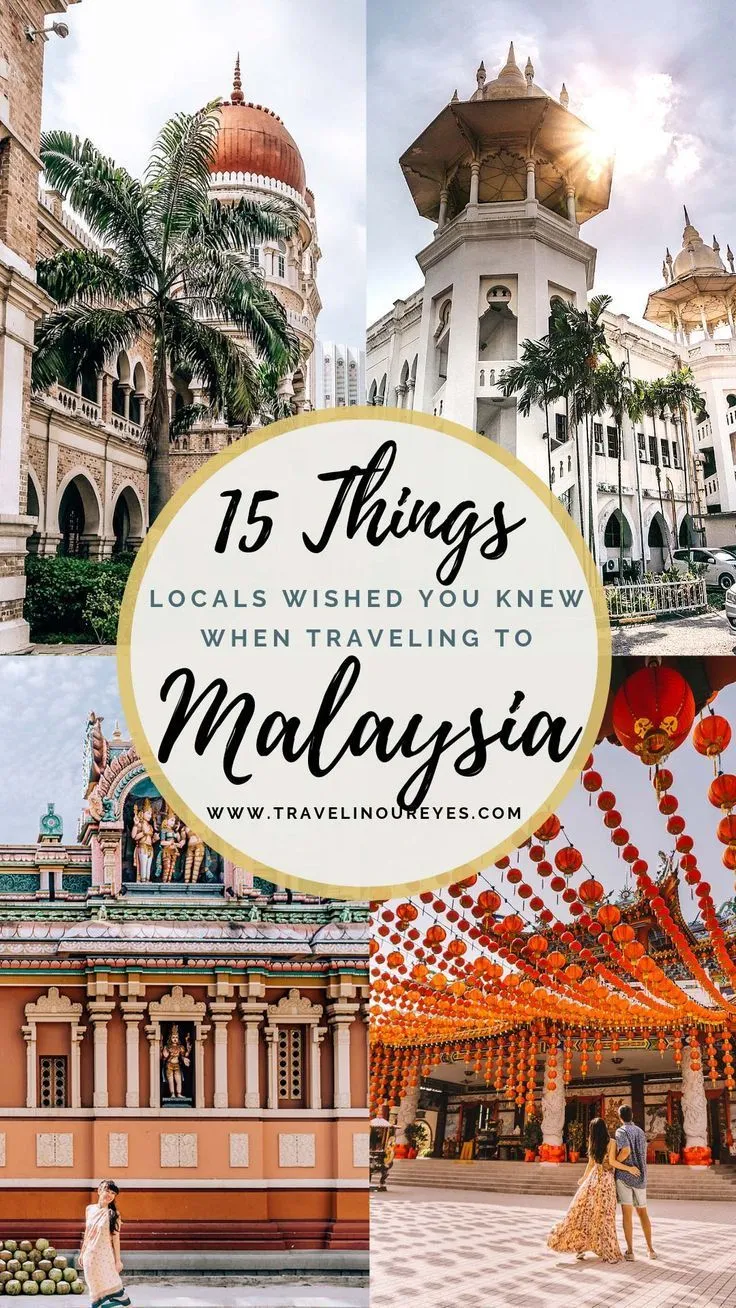 And if you're planning your first trip to Kuala Lumpur or Malaysia, check our Kuala Lumpur Travel Guide curated for first-time visitors to the city and Malaysia. As locals ourselves, our Malaysia travel tips and Local insights Malaysia will fully prepare you to travel through this beautiful country. Our comprehensive Kuala Lumpur Travel Guide for First-Timers covers all the need-to-knows and cultural nuances.
Malaysia insider tips: When they say Malaysia is a Multicultural nation, it doesn't just mean having different races
Malaysia is a unique country with a diverse and colorful population. It is made up of three main ethnicities – Malay, Chinese, Indian and Indigenous groups, which contributes to a vibrant cultural scene. As a local, one of the Malaysia insider tips we want you to know is that the multicultural and multiethnic background of the nation is celebrated by all Malaysians. From gazetted National public holidays for Eid, Chinese New Year, Diwali, Thaipusam, and Christmas to shopping malls putting up decorations and cultural greetings for all the different cultures and religions throughout the year, you will be amazed at the level of tolerance, acceptance, and respect that Malaysians have for one another's beliefs and cultures. Our Malaysia travel tips include immersing yourself in the local culture and traditions and experiencing the different festivals and celebrations.
Because of the mishmash of cultures, we have amazing food in Malaysia!
And beautiful architecture!
And ornate temples of different religious backgrounds!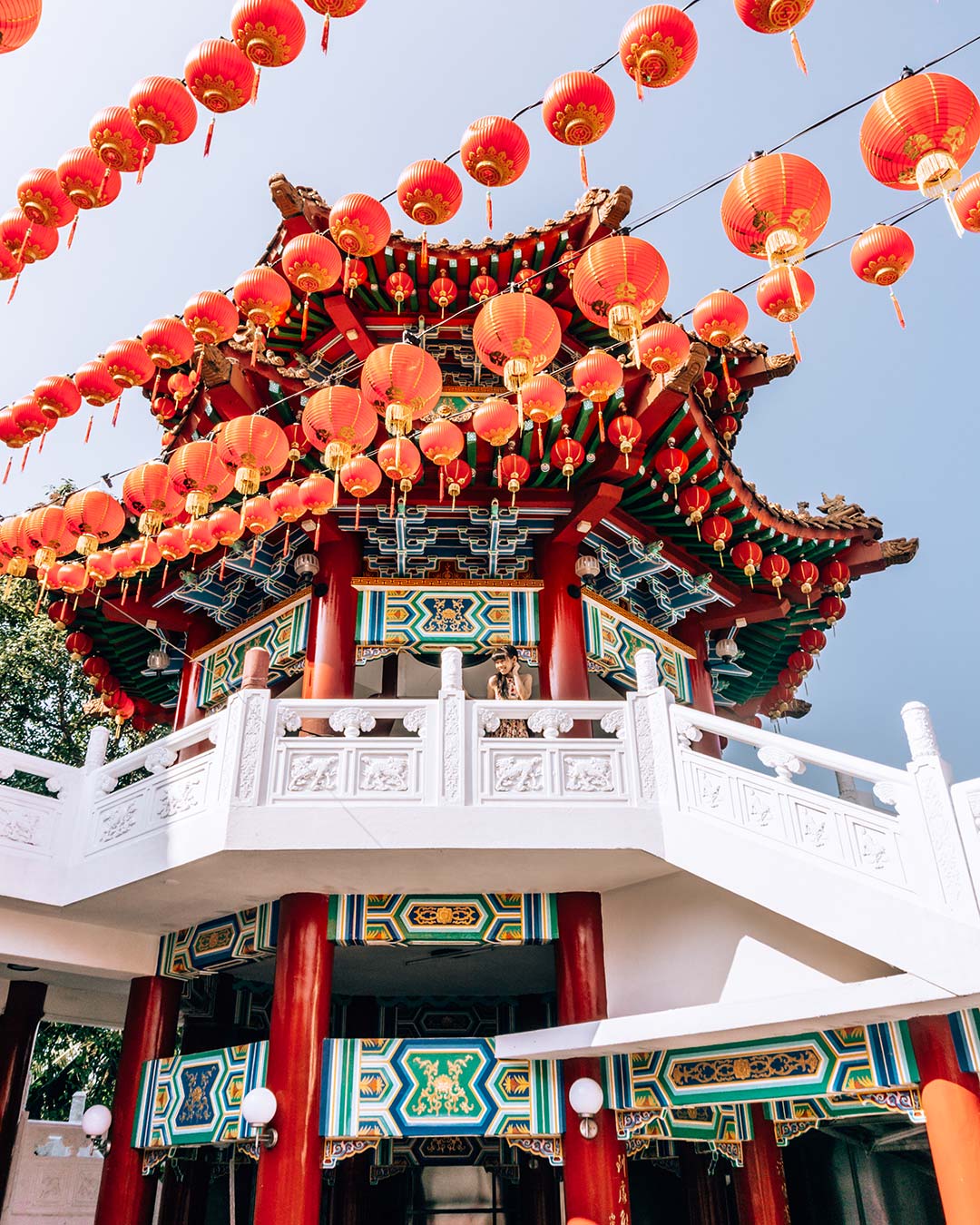 Local insights Malaysia: Malay or Malaysian?  
It all gets rather confusing, and locals wished you understood this better. So here are a few general definitions:
'Malaysian' refers to nationality.
'Malay' refers to the ethnicity. It also refers to the Malay language spoken in Malaysia.
So if you want to know if a person from Malaysia, regardless of their race, you would ask them if they are Malaysian. If you ask a Malaysian, "Are you Malay?" and they are Malaysian but not of Malay ethnicity, they would answer "No."
Same goes for food and language. If you want to try food from Malaysia, you would ask "Where can I try Malaysian food?"  If you ask a Malaysian "Where can I find Malay food?" they would point you to food that is only of Malay heritage and not necessarily all Malaysian food.
Malaysia travel tips: Ethnicity in Malaysia  
For Malaysia insider tips, it's important to know that ethnic Malays, who make up the majority of the population, practice Islam, while other ethnic groups do not necessarily follow the religion. Approximately 30-40% of Malaysians are non-Muslim. If you're dining with a Malaysian friend and you're unsure about their religious or cultural background, it's recommended to ask if they prefer a 'Halal' restaurant. This demonstrates respect and sensitivity towards their beliefs and dietary restrictions. For a better understanding of local customs and etiquette, it's always advisable to educate yourself on the cultural nuances before traveling to Malaysia.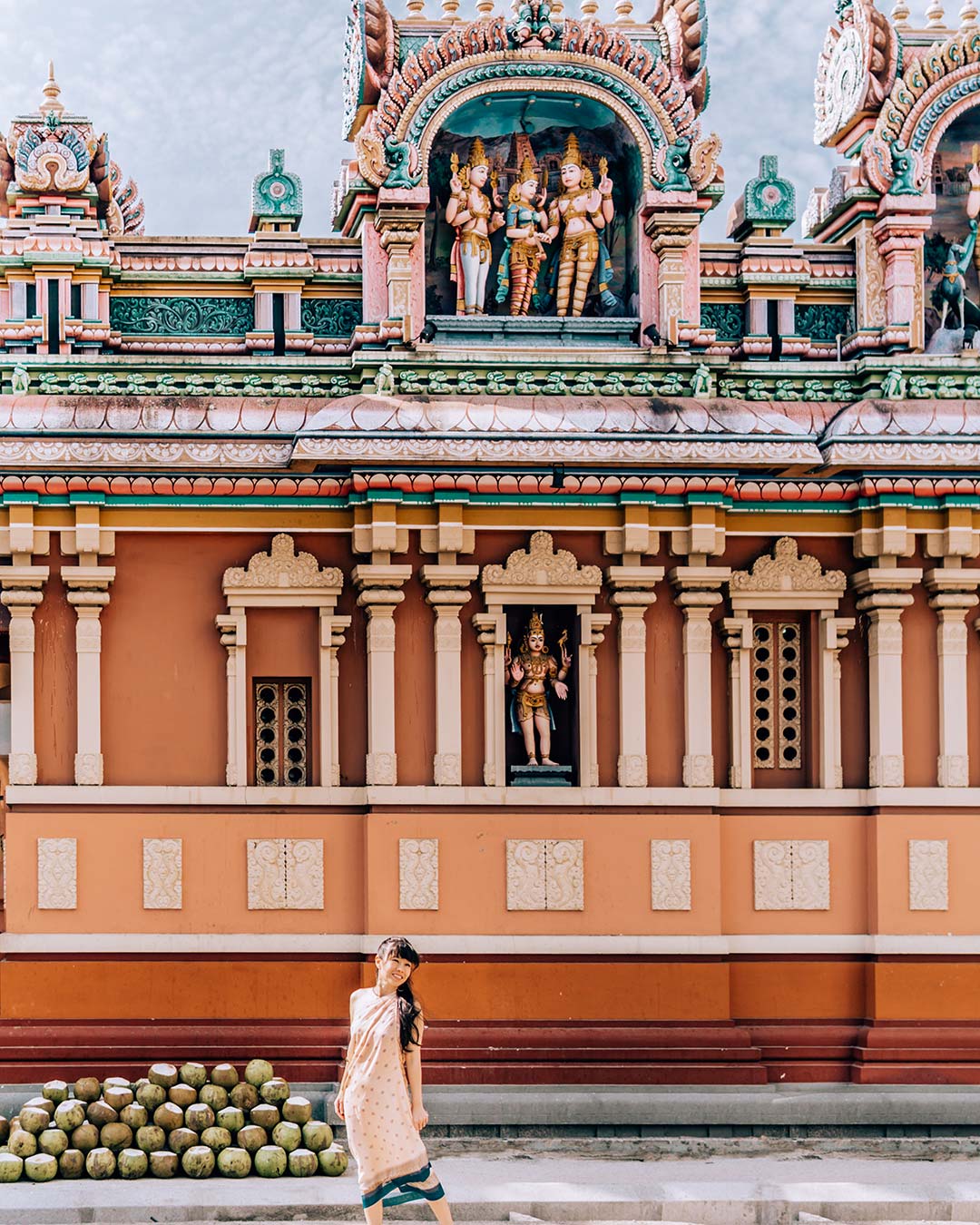 Malaysia travel advice: English is commonly spoken
Malaysia Insider Tips – Malaysia is a country where English is widely spoken, particularly in urban areas like Kuala Lumpur and Penang. Although Malay (Bahasa Malaysia) is the official language, due to the diverse ethnic backgrounds, English is often the language of communication between Malaysians. It's worth noting that all Malaysians can speak Malay as it's the language taught in the public school system. However, in smaller towns, Malay is the preferred language, and you may need to rely more on translation tools like Google Translate. Our Malaysia travel advice is to be aware of the language variations and try to learn a few common Malay phrases to make your interactions with locals more pleasant.
The country may be predominantly Muslim, but it's a very open Muslim country
This is especially so in the bigger cities. Just go around KL during Christmas, Chinese New Year or any other festive celebration and you wouldn't even realize that you're in a country that's predominantly Muslim. In the city, you can wear what you're comfortable with and don't have to worry about offending. Of course, keep in mind that you should cover up if you go to religious or Islamic centers.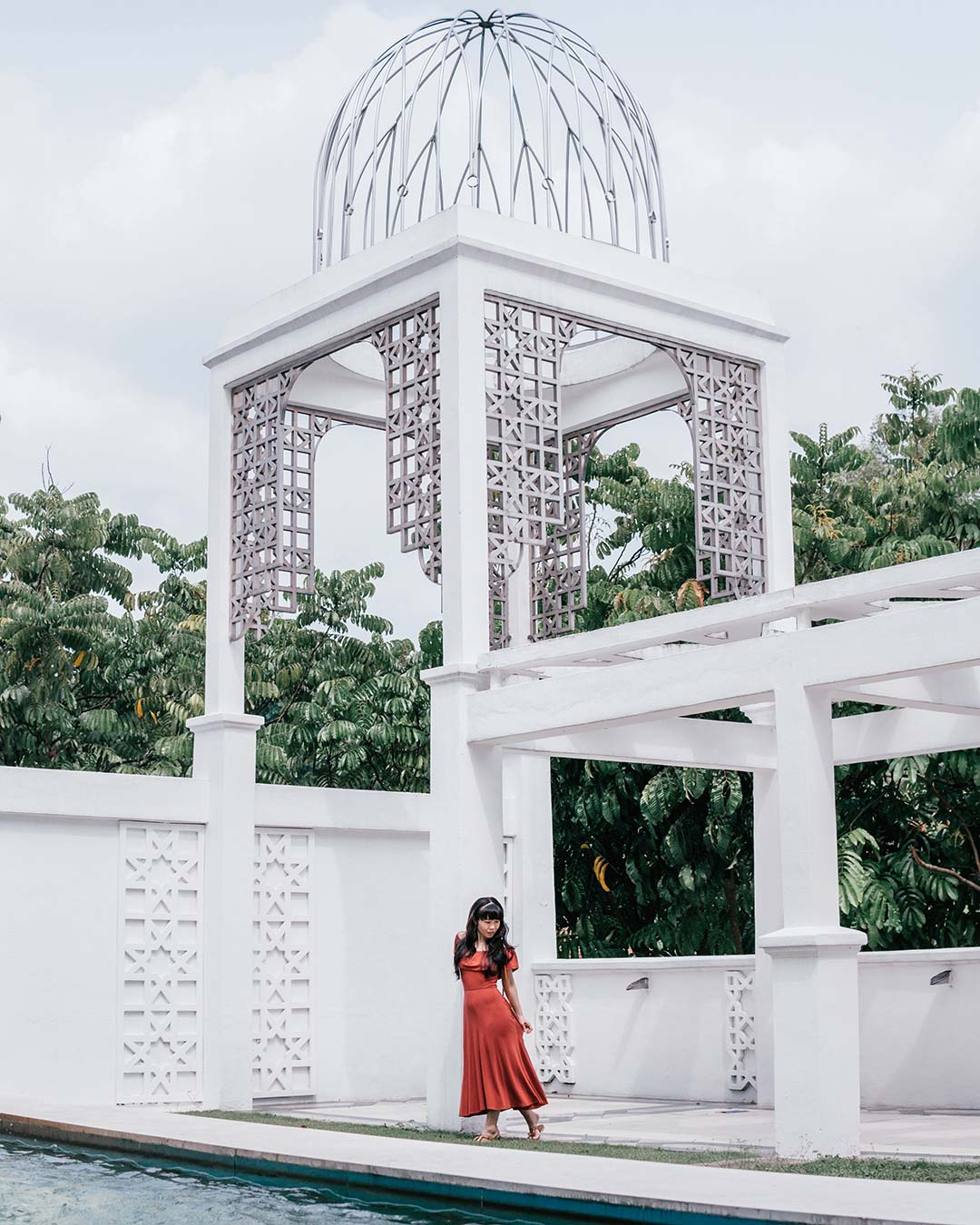 …But politics and religion are still sensitive topics
As it is in many other countries, politics and religion are sensitive topics in Malaysia. Even with a new government elected in 2018, even with being an open Muslim country, tread tactfully if you want to ask personal opinions about either topic.
Malaysians are very proud of the Petronas Twin Towers
Although it's no longer the tallest building in the world, it's nowhere near a has-been for Malaysians. Before the towers, we had to explain that Kuala Lumpur was right next to Singapore. Or below Thailand. Once the twin towers went up and remained the tallest buildings in the world for six years, most of the world had heard of Kuala Lumpur.
Malaysia Insider Tips: Bacon is not really bacon and meat at a vegetarian restaurant is not really meat
Being that the majority in Malaysia is Muslin, many restaurants and cafes in hotels are either 'Halal' or pork-free. That means no bacon with your breakfast. Though it's usually still called 'Bacon' it's actually substituted with Beef Bacon. You can also go to a vegetarian restaurant and see 'chicken' or 'fish' on the menu. It's actually not meat but fake meat usually made of flour, tofu or mushrooms.
Local insights Malaysia: There will be restaurants and Chinese street food and hawkers, so you can get your dose of pork from non-Halal places.
Malaysia Travel Tips: Malaysian vs. Singaporean 
There is a friendly ongoing dispute between Malaysia and Singapore over not only the origin of the dishes but which country does it better. Even the chef and owner of famous Michelin Star hawker in Singapore 'Hong Kong Soya Sauce Chicken Rice and Noodle' is a Malaysian from Ipoh! So, when in Malaysia, don't say "Isn't that Singaporean?" because you tried it in Singapore first. A Malaysia insider tips, as we said before, it's friendly ongoing sparring between the two countries, but locals want you to know that it's always Malaysian! Lol.
Local insights Malaysia: Malaysians are Shy
Malaysians can sometimes appear unhelpful when you ask them for directions on the street. They might just stare, giggle, grunt, or point in a random direction as a reply. This is not because they don't want to help. It's often due to shyness or embarrassment about being wrong or not knowing. Additionally, the person might not understand your accent or be self-conscious about their English skills. Rather than admitting they don't know, they may send you in the wrong direction or just stare at you.
As a Malaysia insider tip for travelers, we suggest giving the person a 'way out' when asking for directions on the street. You can ask, "or are you not sure?" at the end of your question. We have found that giving the 'not sure' option prompts people to provide a quick answer and helps you avoid being led in the wrong direction. This approach also acknowledges that not everyone is an expert in giving directions and can help Malaysians feel more comfortable helping you.
Take GrabCar over Taxis'
Grab, the equivalent to Uber in Southeast Asia is great to use in Kuala Lumpur and many of the bigger cities in Malaysia. It's safe, you get upfront fares and all you have to do is download the app (download the app here https://www.grab.com/my/download/ ). All the rides can be paid by credit card via the app or cash paid directly to the driver. This is something locals want you to know before traveling to Malaysia: most of us locals will take GrabCar over the Taxis.
Local insights Malaysia – the only thing about GrabCar is that you need data or internet connection to book a driver.
If you must take a taxi, know that many taxis don't follow the meter and will give you a ride 'fare' instead. The fare is usually outrageous and difficult to bargain down. This is especially difficult when you're in a tourist area, when it's rush hour or when it's raining.
Being 10-15 minutes late is considered 'on time'
Malaysia travel tips – Blame it on the traffic, the laidback Malaysian culture, or just plain tardiness, there seems to be no changing this. So don't be surprised if you're constantly left waiting for your tour guide, Malaysian friend, lunch date, even when you are the guest.
Go easy on the PDA
Hugs, quick kisses and hand-holding is all perfectly normal and very acceptable in the cities. But more than that and you may start making people feel a little uncomfortable and slightly disrespected. Do take note that if you're in a more rural town that is predominately Malay Muslim population, avoid open public displays of affection out of respect for the more conservative Muslims in the small towns.
Malaysia travel advice: Alcohol in Malaysia
Since Malaysia is a Muslim Country, alcohol is not served at all restaurants. Easily find which restaurants serve alcohol by asking to have a look at their drinks menu before being seated. Note that alcohol is quite expensive compared to Europe, Australia or even Bali.
Local insights Malaysia: Visiting during Ramadan isn't a problem
A Malaysia travel advice, Ramadan is widely observed throughout Malaysia. Non-Muslims in Malaysia are not expected to observe fasting. So, unlike some other Muslim countries, restaurants, cafes, shops and businesses are still open as usual in Malaysia during Ramadan. There may be a short break in services during sunset to break fast, but otherwise, everything runs as per usual. Note: consider dressing a little more conservatively during Ramadan out of respect.
For more experiences and places to visit in KL, check out our 20-item Kuala Lumpur Bucket list here – complete with a download checklist.
Do you have any other questions about traveling to Malaysia? Feel free send us your questions and we'll do our help answer them.
Wishing you amazing journeys!
Sue & Renesh
* Disclaimer: As an Amazon Associate I earn from qualifying purchases. Some links included in this description are affiliate links. If you purchase a product or service with the links that I provide I may receive a small commission. There is no additional charge to you! Thank you for supporting my blog so I can continue to provide you with free more each week!
OUR FAVOURITE TRAVEL ESSENTIALS
Universal Adapter – Universal All in One Worldwide Travel Adapter is the ultimate solution to all your charging needs while on the go! With its compact size and compatibility with over 150 countries, you can now travel worry-free without the fear of running out of battery or not being able to charge your device.
First Aid Kit – First Aid Only is the perfect solution for those who are always on the go and want to be prepared for any minor wound care needs, with an assortment of adhesive bandages included.
Mosquito Repellent – US Organic Mosquito Repellant is a safe and natural option, perfect for kids and those with sensitivities.
Ear Plug – Noise Reduction Ear Plugs are a must-have for long haul flights. These ear plugs are designed to block out unwanted noise, allowing you to get some much-needed rest and relaxation during your flight.
Eco-Friendly Sunscreen – Banana Boat Sport Ultra Reef Friendly Sunscreen Lotion is not only safe for your skin but also for the coral reef, making it the perfect choice for water activities without harming the marine creatures.
Waterproof Bag – HEETA Waterproof Dry Bag is a game-changer for any adventurer looking to keep their belongings dry and secure during any water activity. The durable and lightweight design allows you to easily store and carry all of your essential items while enjoying any water-based adventure. Whether you're kayaking, fishing, island hopping, or just lounging at the beach, HEETA has got you covered!
WHERE TO STAY IN KUALA LUMPUR 
Check here for a list and the latest prices of where to stay in Kuala Lumpur.
MORE ON MALAYSIA
KUALA LUMPUR TRAVEL GUIDE FOR FIRST-TIMERS
TOP INSTAGRAMMABLE PLACES IN KUALA LUMPUR 
BATU CAVES AND THE RAINBOW STAIRS
---
LIKE THIS? PIN IT FOR LATER!