Malaysia is a melting pot of cultures and religions, and Ramadan is an important time for the Muslim community. This month-long celebration is a time for fasting. It is a unique opportunity for travelers to experience Malaysia's rich cultural heritage. In this guide, we will provide you with Ramadan travel tips to help you plan your trip, so you can make the most of your visit. We also have a Kuala Lumpur Bucket List here if you want something to start you off with!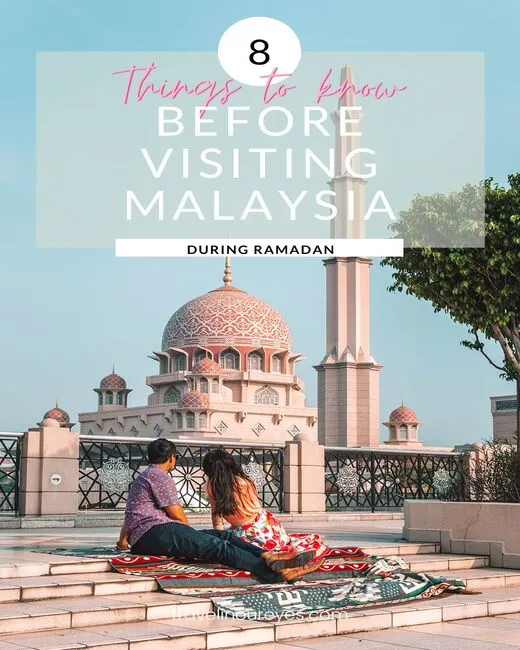 1. Check for Altered Opening Hours
One of our ultimate Ramadan travel tips; Always check the availability of the places you plan to visit. It's important to note that while some tourist attractions mentioned in our Top Instagrammable Places in Kuala Lumpur, Malaysia and businesses in Malaysia may have altered opening hours during Ramadan, most places, especially popular tourist attractions and shops, are not affected. However, it's still a good idea to plan ahead to avoid any potential disappointment. This is especially true if you plan on visiting some of the lesser-known sites or off-the-beaten-path locations.
It's also advisable to stay in hotels located near Indian or Chinese communities. This is because some hotel restaurants owned by Muslims may be closed during the day. This is a great opportunity to explore these vibrant communities and experience their unique culture.
2. Embrace the Festivities
Ramadan bazaars are one of the highlights of the Ramadan season. These bustling markets are set up in various locations, and they offer a wide range of food for Muslims to break their fast with at sunset. Don't miss out the Must-Try Local Dishes in Malaysia you can find at the Ramadan bazaars. The bazaars are known for their vibrant and lively atmosphere. Some bazaars even have live music and entertainment, making it a fun and festive experience.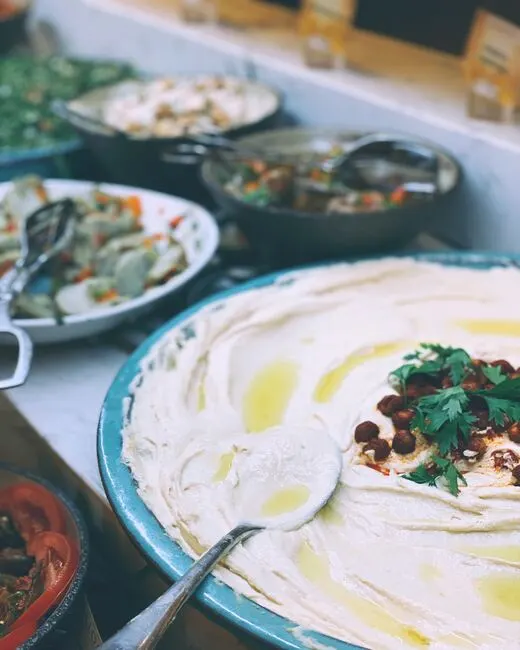 In addition, the Ramadan bazaars offer a chance to immerse yourself in the local traditions. You can observe locals breaking their fast together, and engage in friendly conversations with vendors and other visitors. During Ramadan, the city transforms at night, offering a vibrant and bustling night scene to explore. Many restaurants and cafes that may be closed during the day come alive, serving delicious Ramadan buffets that you won't want to miss.
3. Avoid the Rush
As the sun sets around 7.30pm, Muslims break their fast with dates and water, followed by a lavish spread of delicious food, including local favorites such as nasi kerabu, satay, and bubur lambuk. It's a busy time to head out to dinner, as families and friends gather to break their fast together. Restaurants and eateries can get very crowded during this time, with long lines and wait times. To avoid the rush, it's a good idea to arrive at restaurants a little earlier to secure a table or consider planning for a late dinner.
4. Alcohol Limitations
Another Ramadan travel tip is to be aware of alcohol limitations. Ramadan is a time of spiritual reflection for Muslims, and it's important for visitors to be respectful of local traditions. One such tradition is the limited sale of alcohol during Ramadan. Muslims are prohibited from consuming alcohol, and as a sign of respect, the sale of alcohol may be restricted in some restaurants and stores during this period.
It's important to note that not all restaurants and stores will have these restrictions. Most clubs and bars in major cities remain open as usual. However, it's always a good idea to check before making plans. If you do plan on consuming alcohol during your trip, it's best to do so in the privacy of your hotel room or in establishments that cater to non-Muslims.
5. Pack Snacks
Next, one of our ultimate Ramadan travel tips is to always pack some snacks. When traveling to rural areas during Ramadan, it's important to note that many restaurants may be closed during the day. This can make it challenging to find food options, especially if you're not familiar with the area. To avoid going hungry, it's a good idea to pack some snacks with you when you head out for the day.
Fruit, nuts, and granola bars are all great options for a quick and easy snack. You can also consider packing other non-perishable snacks that will keep you fueled. It's also a good idea to bring a refillable water bottle, as staying hydrated is important during the hot and humid Malaysian weather.
6. Be Prepared for Crowds
Eid al-Fitr is a highly anticipated festival for Muslims. As Ramadan comes to an end, Muslims celebrate the joyous occasion with great fervor. The festivities during Eid al-Fitr last for three days, and it's common for locals to return to their hometowns to celebrate with their families. Hence, be prepared for crowds. The holiday is a peak travel season, and popular tourist destinations such as Kuala Lumpur, Penang, and Melaka can get very crowded. You may also encounter traffic jams and long lines at tourist attractions and popular restaurants.
To make the most of your trip, plan your travel itinerary accordingly and book your accommodations and activities in advance. Consider visiting less crowded attractions to avoid the crowds. Pack light and bring comfortable walking shoes as you may have to walk long distances or stand in lines for extended periods.
7. Dress Modestly
When traveling to Malaysia during Ramadan, it's important to dress modestly as a sign of respect to the local customs and traditions. This means avoiding revealing clothing such as shorts, tank tops, and short skirts, and opting for clothes that cover your shoulders and knees. It's also worth noting that some mosques may require visitors to cover their heads and remove their shoes before entering, so it's best to have a scarf and slip-on shoes handy. Dressing modestly also extends to other religious sites and public areas, especially during the holy month. It shows that you acknowledge and respect the cultural norms of the country and the significance of Ramadan.
8. Be Respectful
Visitors traveling to Malaysia during Ramadan may wonder about the appropriate etiquette when it comes to food and drinks. Non-Muslims are not expected to fast during Ramadan, but it's important to be respectful of those who are. If you're not fasting, try not to eat or drink openly in areas that are observing Ramadan, such as public places or restaurants. Instead, it's best to find a private area or a designated eating area where you can consume food and drinks without offending anyone.
Is it a good idea to visit Malaysia during Ramadan?
YES
! Visiting Malaysia during Ramadan is a rewarding experience for travelers who want to immerse themselves in the country's rich traditions. From the Ramadan bazaars to the Eid al-Fitr, Malaysia offers a one-of-a-kind experience during this holy month. It's also an opportunity to witness the strong sense of community and hospitality that Malaysians are known for. Following these Ramadan travel tips can help make your trip to Malaysia during this holy month a more enjoyable experience. If it's your first time visiting Malaysia, check out our blog
Malaysia Insider Tips
for all you need to know about Malaysia.
Wishing you a wonderful time traveling during Ramadan,
Sue & Renesh
OUR FAVOURITE RAMADAN TRAVEL ESSENTIALS
Medjool Dates – Natural Delights Organic Medjool Dates make a delicious and healthy snack during Ramadan and also make perfect gifts if you're visiting a host in Malaysia, especially if it's for Ramadan iftar or as a gift for Muslim friends observing Ramadan.
Granola Bars – When it comes to snacking during long days of exploring, Cascadian Farm Organic Chocolate Chip Granola Bars are a personal favorite of ours. They are a great snack option made with organic ingredients.
Water Bottle – We always bring our Collapsible Water Bottle around! Not only is it convenient to carry around, but it also keep you hydrated and quench your thirst on the go. Plus, you'll be doing your part in reducing plastic waste.