Malaysia has so much to offer and is one of the most visited countries in the world. And it's no wonder with the natural rainforests, beautiful beaches, colonial historical towns and cosmopolitan city, it has a little something for everyone. Kuala Lumpur is the 7th most visited city in the world. Yet we hear that visitors are sometimes apprehensive and have many questions about socially and culturally accepted etiquette in Kuala Lumpur and Malaysia. As Malaysians ourselves, we put together a Kuala Lumpur Travel Guide for First-Timers to cover all the need-to-knows and cultural nuances so you're fully ready and happy to travel through this beautiful country.
If you're traveling to Kuala Lumpur (KL) in Dec 2018, get your KLIA Express Train tickets and use the code YESSNEB at KLIAexpress.com for a discount.
THE BASICS
CURRENCY: Ringgit Malaysia. About MYR4.12 to USD1 (as of Nov 2018)
LANGUAGE: Bahasa Malaysia (Malay). English is widely spoken in the bigger cities.
VISAS ETC: Your passport must be valid for at least 6 months to enter Malaysia. Generally, no visa is required for stays of less than one month for ASEAN countries (except Myanmar), the United States of America, Commonwealth countries and western Europe nationals. Check here for more on visa requirements.
VACCINATIONS:  There are no compulsory vaccines required for entry into Malaysia, just the usual Typhoid, Hepatitis A and Tetanus vaccines are recommended. If you have recently traveled in South America or sub-Saharan Africa, the immigration authorities will usually ask you to present your Yellow Fever vaccination certificate. Anti-Malaria is recommended if you are planning to be in the rainforest jungles.
CULTURAL FESTIVALS: Chinese New Year (Jan/Feb), Thaipusam (Feb), Eid (varies), Deepavali/Diwali (Nov)
RELIGION: Islam is the predominant religion in Malaysia. Although 60% of the population are Muslim, all religions are still practiced freely throughout the country.
WEATHER
Best time to go: March to September
Malaysia is just about on the equator so expect tropical, humid weather with temperatures between 25C to 35C. The monsoon season hits from October to January/February, so though cooler, there will be heavy rainfall during this time. Most beaches in the East Coast will close during the monsoon period.
HEALTH, SAFETY AND LAWS
We spent a bit of time with this in this Kuala Lumpur Travel Guide for first-timers. Keeping safe and healthy is one of the top things to keep in mind when traveling to Kuala Lumpur. It is generally quite safe to travel to Malaysia, but just take note of a few things:
CRIME
Theft and petty crimes are relatively high, especially pickpocketing and bag snatching. Keep close tabs on your wallet, credit cards, passport and mobile phones. Hold on to your personal belongings or place your bag in front of you in busy tourist places, public transport and even when you're sitting having a meal at a street-side food stall. In Kuala Lumpur, it isn't uncommon for motorcyclists to snatch bags from people as they ride by.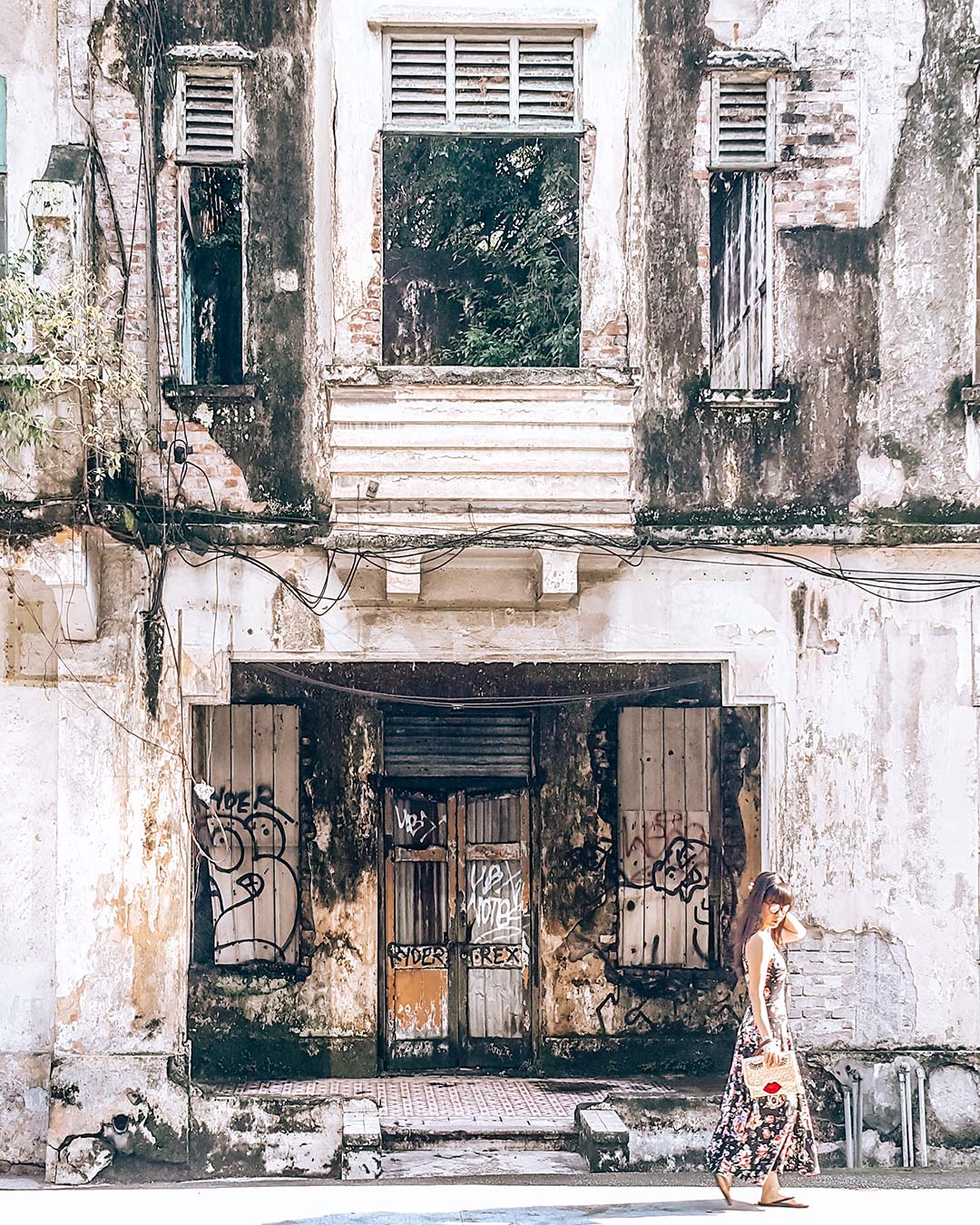 Our Top Tip: Don't keep your credit card, important documents and money together in the same place. Keep a close eye or hang on to your bags even when you're sitting down at an open restaurant eating to lessen the chance of your bag getting snatched.
Safety
Avoid dark alleys and lanes at night, even if it's the quickest way back to your hotel. Stay in the busier main streets. Women traveling alone should avoid walking alone at night unless it's a very busy area. Take a GrabCar back to your hotel instead.
Water
Water from the tap is not safe for drinking. It's recommended to drink bottled water from sealed water bottles or drinks from cans or bottles. Avoid drinking water from the jugs in restaurants or street stalls. Though very tempting in the heat, avoid ice in your drinks and desserts. As an extra precaution, bring along anti-diarrhea medication and an antibiotic prescribed by your doctor to self-treat moderate to severe diarrhea.
Food
Generally, the level of food hygiene throughout the country is pretty high and shouldn't be a problem in restaurants. But take more care when it comes to street food. When trying street food, look at the cooking and water conditions and opt for only cooked food. In addition, make sure the food is cooked right there and then. Avoid uncooked food and vegetables (salads) as well as pre-cut fruit from roadside hawkers and food stalls.
But don't let that stop you from trying all the food in Malaysia! You can get amazing Malay (with similarities to Indonesian food), Chinese and Indian cuisine here. Be sure to try them all!
Dengue Fever
Dengue fever is a mosquito-borne tropical viral disease and is a small concern, even among locals, especially during the monsoon season. There is no vaccine for dengue fever so the only way is to prevent getting mosquito bites. If you're just in the city, put on mosquito repellent if you're going out in the evenings. In the rainforests or more remote areas, be sure to use insect repellent and cover up with long sleeves and pants to try to avoid mosquito bites. If you should develop a high fever, joint or muscle pain, severe headaches or a skin rash a few days after knowingly getting bitten by mosquitos, go see a doctor immediately.
DRUGS
Possession of drugs in Malaysia is punishable by death.
MONEY
Cash, Card, ATMS
Credit card and ATM access are very easy in Malaysia. Credit cards are accepted in all shopping malls, restaurants and hotels. ATM PINs in Malaysia are six digits long. If your ATM card has a four-digit PIN, check with your bank on international withdrawals. Note that you should bring cash with you when you're out in Kuala Lumpur. Hawker centers, street food, Chinatown and street markets still only accept cash.
Tipping
You don't have to tip and it's not expected in Malaysia. A 10% service charge is usually already included in the bill at restaurants and bars.
Bargaining
You can bargain down about 20% – 30% if you're shopping in Chinatown, Central Market or street markets. It's fixed pricing in Kuala Lumpur, especially in the shopping malls or more downtown areas.
TOP ATTRACTIONS – THINGS TO SEE AND DO
Here's a list of the must-visit places in Kuala Lumpur for first-timers.
Petronas Twin Towers
Go up to Petronas Twin Tower Bridge
Chinatown (Petaling Street)
KL Tower
Federal Territory Mosque (also known as Masjid Wilayah Persekutuan)
Thean Hou Temple
Moorish, Islamic, British Colonial architectural mix in downtown KL
Batu Caves
Check here for our Ultimate Guide to Batu Caves and the Rainbow Stairs 
TRANSPORT
Getting from the Airport to the city
Whether you land in KLIA or KLIA 2, you can jump on to the KLIA Express Train. It stops at both terminals and is the fastest way into the city, avoiding the infamous KL city traffic. The train leaves every 15 minutes and 20 minutes during peak and non-peak hours respectively and is only a quick 28-minute ride to KL (Sentral Station). You can easily transfer from Sentral Station to your hotel.
From now till 31 December 2018, use discount code YESSNEB for RM10.00 (USD2.50) off a one-way KLIA Express Train Ticket from KL International Airport to KL city. Tickets will only be RM45 (USD11.00) for a single trip and RM40 (USD10) for a single trip if you travel in a party of 3 or more. Click here to use the discount code YESSNEB to buy your tickets and check here for the KLIA Express Train schedule.
Taxis are also easily available from the airport and will take about 45-60 minutes to KL when the roads are clear. Be sure to get the taxis from the taxi booth inside the arrival hall and ask for the 'Economy Taxi' or you may be given a Limo taxi into town at a much higher price. Note that GrabCar is only available out of KLIA 2.
GrabCar / Taxi
Grab, the equivalent to Uber in Southeast Asia, is great to use in Kuala Lumpur and many of the bigger cities in Malaysia. It's safe, you get upfront fares and all you have to do is download the app (download the app here). All the rides can be paid by credit card via the app or cash paid directly to the driver. We definitely recommend taking GrabCar over the Taxis in Malaysia.
If you must take a taxi, know that many taxis will not follow the meter and will give you their ride 'fare' instead. The fare is usually outrageous and up to you to bargain it down or try to insist that they follow the meter. This is especially difficult when you're in a very touristy area, when it's rush hour or when it's raining with not many other transport options.
LRT, MRT and Monorail
There's the LRT, MRT and Monorail running through KL. All are comfortable, air-conditioned and run relatively on-time. The Monorail is an elevated train that runs a small circuit around KL city center while the MRT and LRT takes you further out (including out to Batu Caves).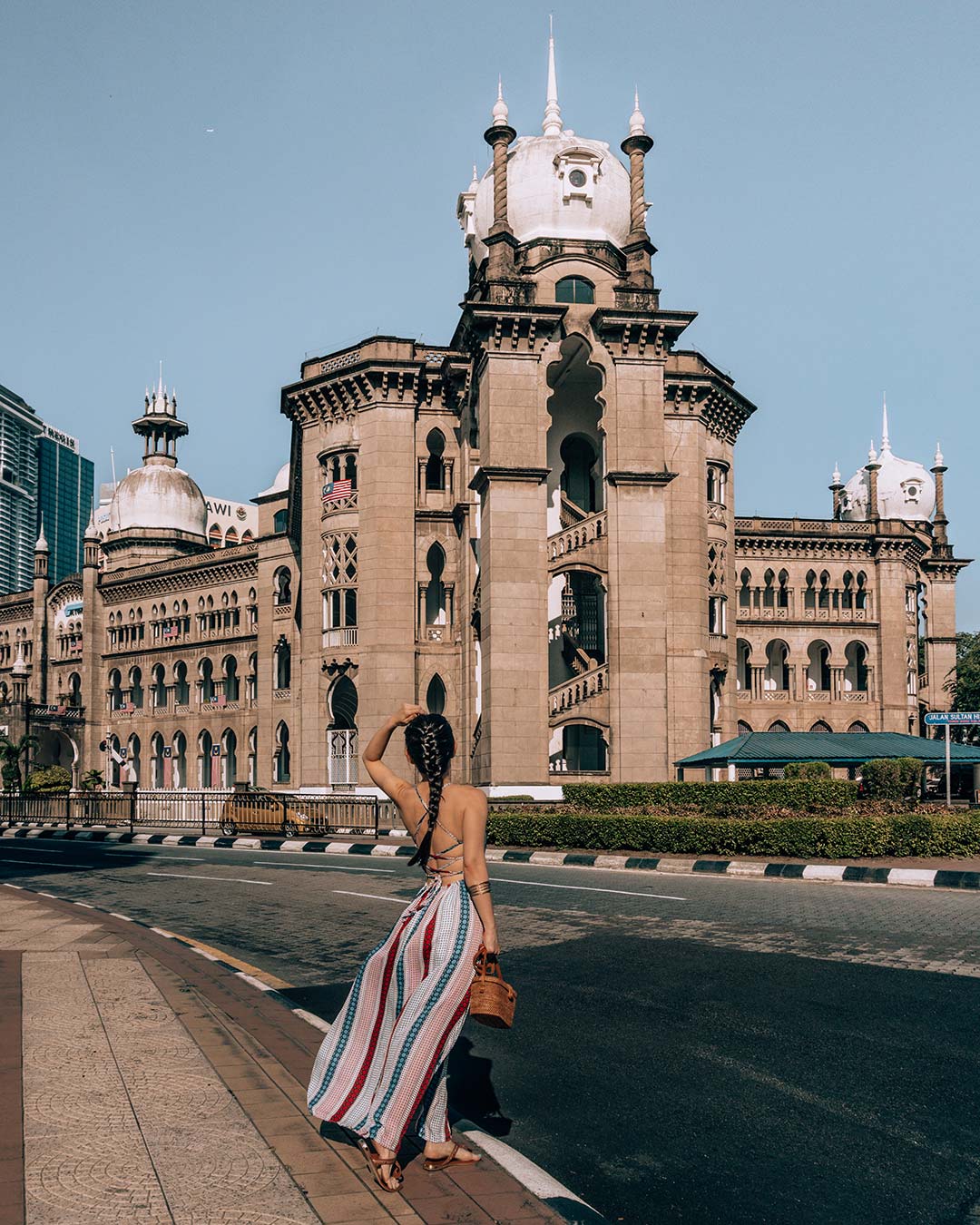 Hop-on Hop-off Bus
There is also the Hop-on Hop-off bus that runs every 20-30 minutes takes you to must visit spots around KL. It is a bit pricey at RM50 for a 24-hour ticket, as you probably won't cram all these places within a span of a day, but you can check for more info about it here as another transport option.
http://www.myhoponhopoff.com/kl/index.html
CULTURAL ETIQUETTE AND CUSTOMS IN MALAYSIA
Conservative Greetings
Some women may prefer to refrain from shaking hands with men. And some men may prefer to refrain from shaking hands with women. As a visitor to the country, it's hard to tell who may prefer a more conservative greeting and who will be open to the more universal handshake greeting. If you are unsure and don't want to offend, the best is to wait for a moment to see if the Malaysian counterpart reaches out to offer a handshake. If they do not offer a handshake, you can give a slight bow as a greeting.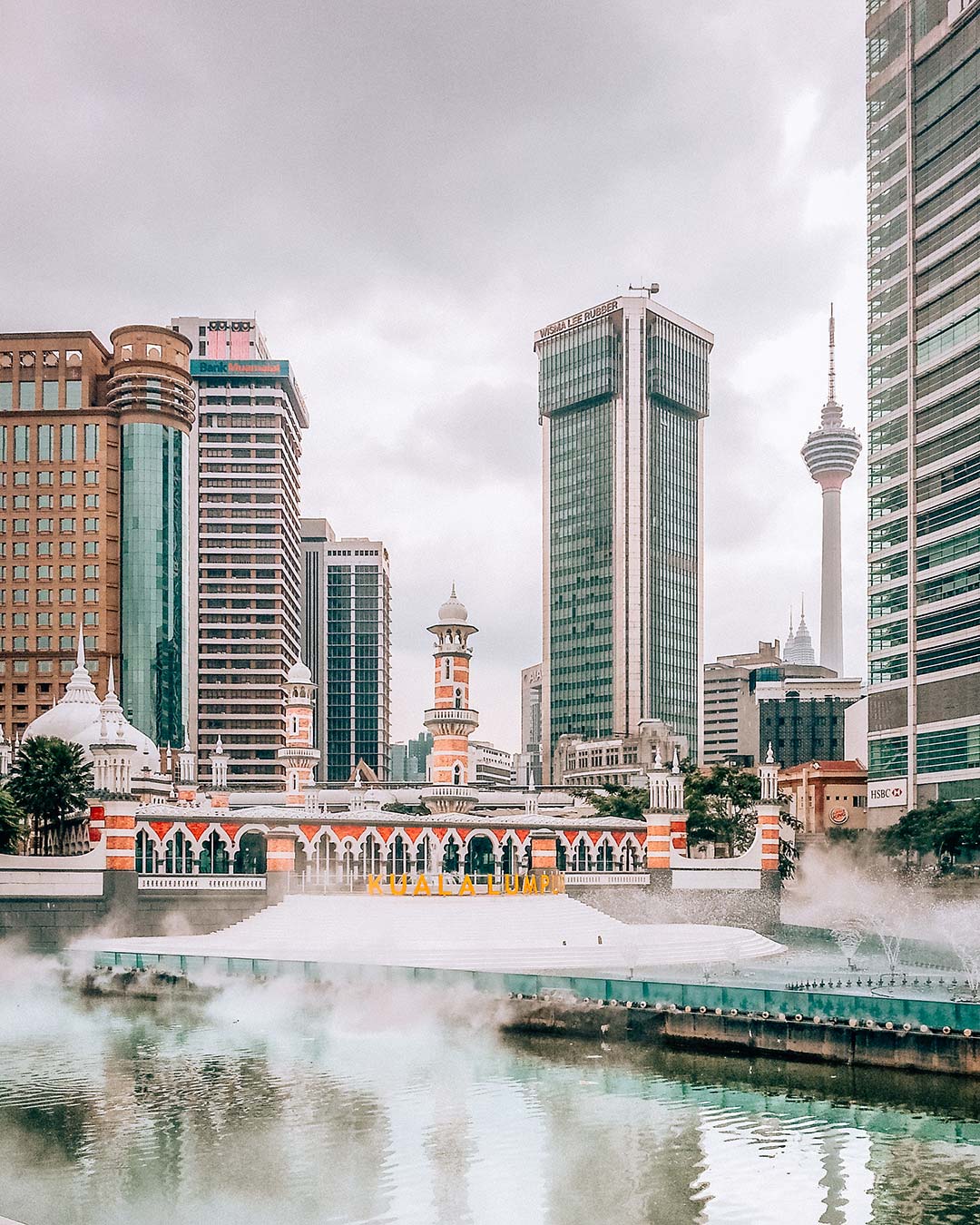 Dress Conservatively
Malaysia is a predominantly Muslim country and visitors should adapt to dress more conservatively – covering your shoulders and wear midi skirts or pants. This is especially recommended in the rural areas or in the East Coast of Malaysia. But in KL and the other bigger cities, it is much more liberal and you can wear shorts, tank tops, or what you usually wear when you travel.
Modesty
Though it is liberal in KL and the bigger cities in KL, there is still an understanding of keeping a bit modest and respectful of the more conservative culture around you. Public displays of affection is fine if it's holding hands, a hug or a quick kiss, but anything more than that may be showing disrespect.
Respect for Elders
This is typically an Asian culture. It's polite to address the elderly as 'Auntie' or 'Uncle' whether they are your friend's parents or a shop owner. Just make sure that they are visible older (like in their mid-50s or 60s) before you start calling them 'Auntie' or 'Uncle' so as not to offend!
Remove you Shoes
This is also typically an Asian culture thing. Remove your shoes before entering a Singaporean home. Footwear is usually left outside the front door. If you are unsure, just ask your host. You must remove your shoes before entering temples and mosques.
Visiting Mosques
Mosques in KL are stunning and should definitely be on your Kuala Lumpur bucket list. There may be a bit of misconception when it comes to visiting mosques in Malaysia. Most Mosques are open to and welcome visitors. Women visiting mosques will have to fully coverup to the wrists and ankles (in non-sheer fabrics) as well as a headscarf.  and no sheer fabrics. Many mosques do not allow women to wear pants. Men will also need to wear pants and at least short sleeves. Some mosques will have robes that you can wear over your clothes if you are not appropriately dressed.
Visiting during Ramadan isn't a problem
Ramadan is widely observed throughout Malaysia. However, non-Muslims are not expected to observe fasting. During Ramadan, restaurants, cafes, shops and businesses are open as usual during Ramadan in KL and other bigger cities in Malaysia, though taxi drivers and shop owners may stop for a while come sunset to break fast. Take note to dress a little more conservatively during Ramadan out of respect.
This Kuala Lumpur Travel Guide for first -timers is just the basics that we found important to know about the city, culture and getting around before you head out to explore. Drop us a note or comment if you have any questions and we'll be happy to help. Enjoy KUALA LUMPUR (and Malaysia)!
Wishing you magical experiences,
Sue + Renesh
WHERE TO STAY IN KUALA LUMPUR 
Check here for a list and the latest prices of where to stay in Kuala Lumpur.
MORE ON MALAYSIA
BATU CAVES AND THE RAINBOW STAIRS
---
LIKE THIS? PIN IT FOR LATER!