Calling all vegan foodies! If you're heading to the paradise of Seminyak, Bali, get ready to tantalize your taste buds with mouthwatering plant-based delights. We've explored this vibrant coastal town and are excited to share our top picks for the best vegan restaurants in Seminyak. Also, don't forget to check out our blog on the "5 Must-Try Vegan Dishes in Bali" for even more delectable options.
First time in Bali? Check Bali Travel Guide For First Timers (Updated July 2023!)
and Bali's Strict Rules For Tourists (As of July 2023)
1. Potato Head: A Vegan Haven with a View
First on our list is Potato Head. At this iconic beach club, prepare to be blown away by the mesmerizing ocean views and an equally impressive vegan menu. Boasting an extensive selection of plant-based dishes that cater to all taste buds, Potato Head is our top favorite among the best vegan restaurants in Seminyak. From creative vegan bowls bursting with flavors to delectable plant-based burgers, Potato Head delivers an unforgettable dining experience.
Read Our Top Things To Do In Bali
2. Kynd: Where Food and Art Collide
Next up is a place that's practically an Instagram dream come true – "Kynd." Prepare to have your heart stolen at Kynd, a vegan café that fuses culinary delights with artistic flair. This Instagram-worthy spot will dazzle you with its vibrant, plant-based creations that are as photogenic and delicious. From the famous pink smoothie bowls to delicious vegan pancakes, Kynd is a feast for your eyes and taste buds, undoubtedly deserving its spot as one of the best vegan restaurants in Seminyak.
Read our 10 Must-See Temples in Bali!
3. Mexicola: A Fiesta of Vegan Flavors
Look no further than Mexicola if you crave a fiesta of vegan flavors, making it another gem among the best vegan restaurants in Seminyak. This vibrant Mexican-inspired joint offers a delightful array of plant-based options to transport your taste buds south of the border. With a delightful range of options, Mexicola infuses a burst of color and zest into your dining experience, offering zesty vegan tacos and refreshing agua frescas. It's no wonder why it's considered one of the best vegan restaurants in Bali.
4. Revolver: Coffee and Vegan Treats, a Perfect Blend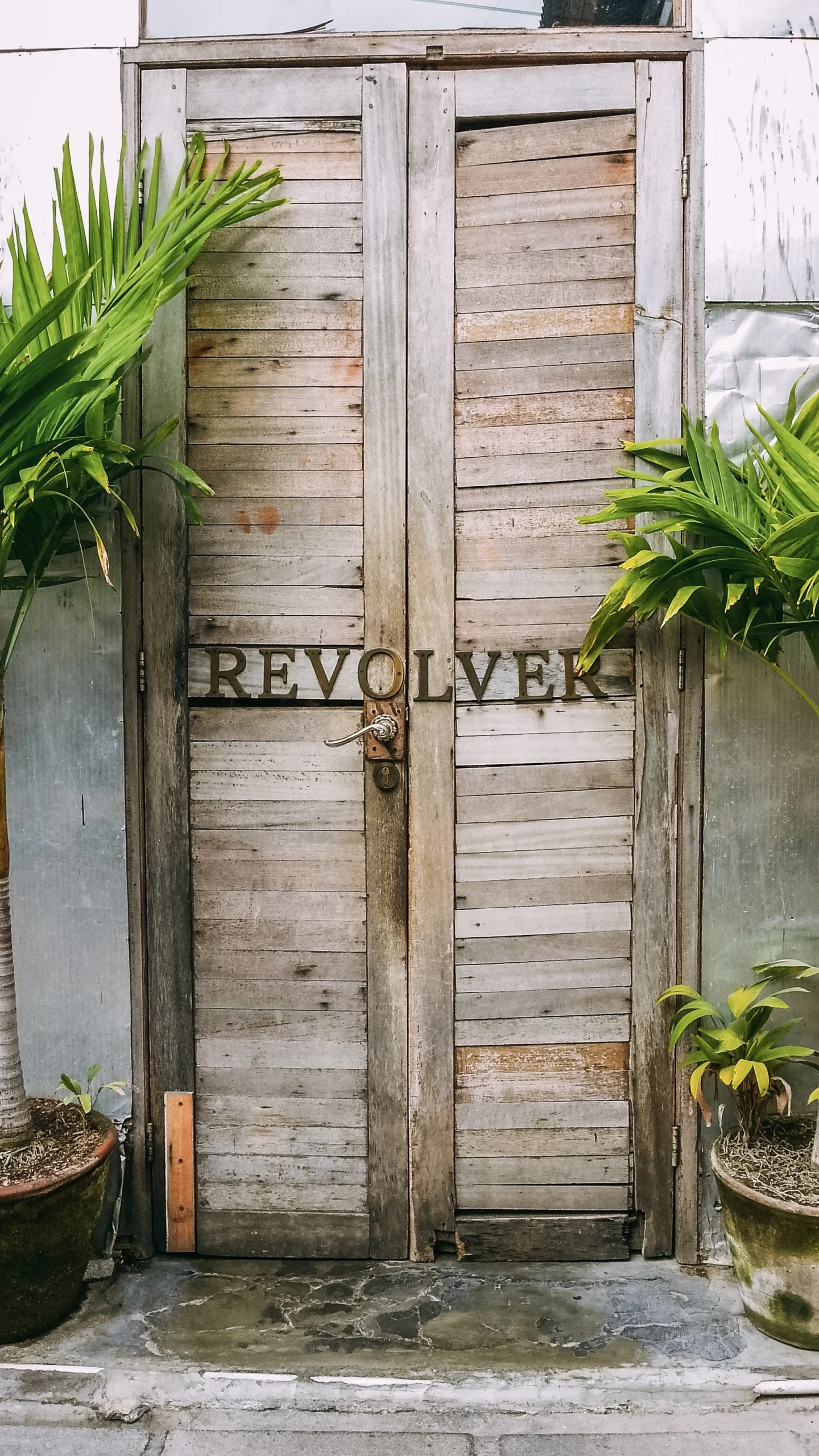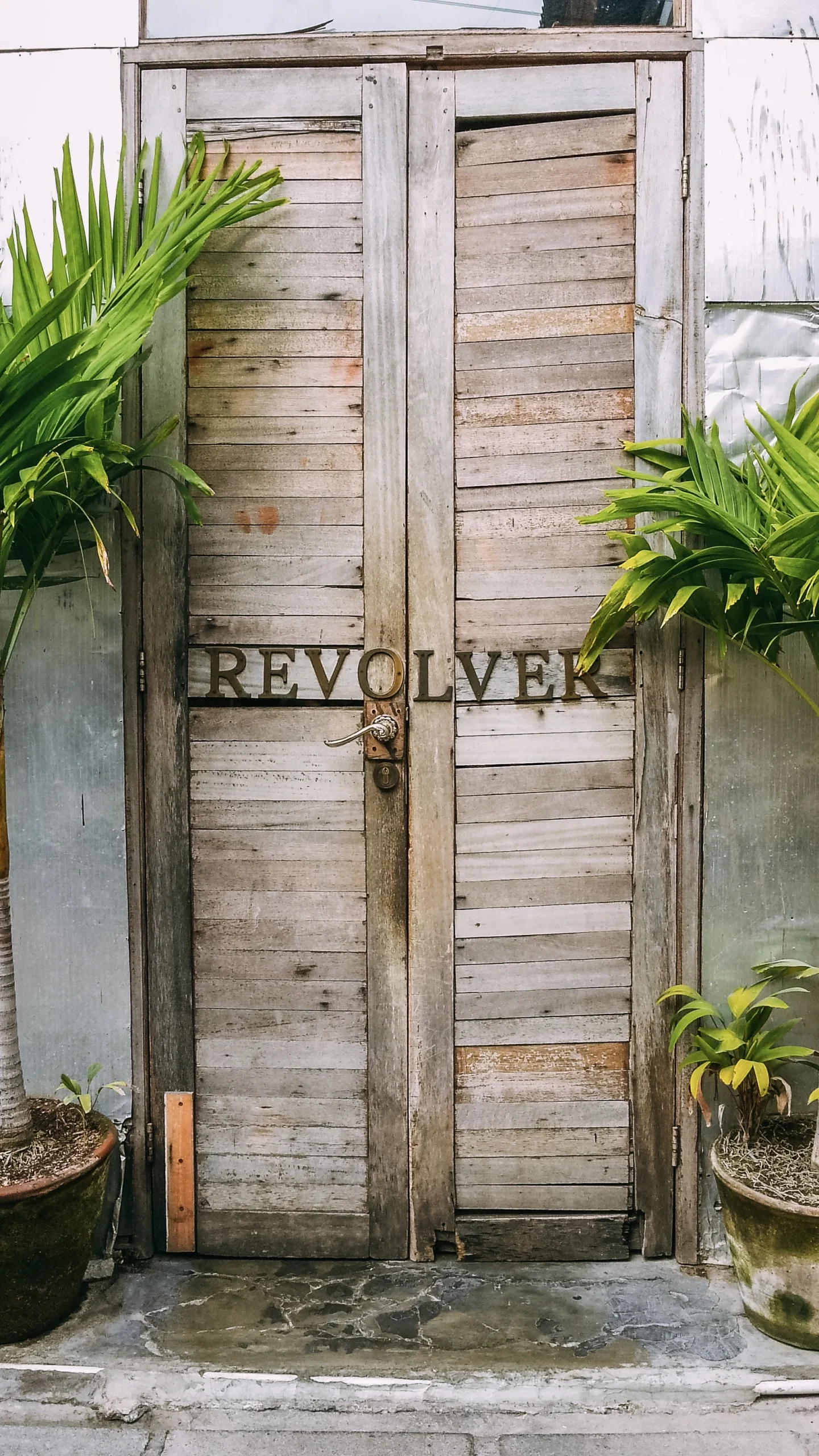 Calling all coffee-loving vegans! Further, Revolver is a haven for coffee connoisseurs and a delightful spot for plant-based treats, placing it among the best vegan restaurants in Seminyak. Start your day with a sumptuous vegan breakfast complemented by a perfectly brewed cup of coffee. Revolver's relaxed ambiance, and friendly staff make it an ideal spot to recharge and savor the flavors of Bali.  
5. Sea Circus: A Vegan Circus of Flavors
Sea Circus is more than just a restaurant; it's a lively carnival of vegan flavors! Moreover, this vibrant eatery boasts a creative vegan menu that will tickle your taste buds and leave you wanting more. Sea Circus celebrates the joy of plant-based eating with a diverse menu that includes hearty vegan burritos and colorful Buddha bowls, solidifying its place as one of the best vegan restaurants in Seminyak. Furthermore, the quirky décor and lively atmosphere further add to the charm of this culinary circus.
6. Mad Pops: Cool off with Vegan Ice Cream
When the Balinese sun is at its peak, head straight to Mad Pops for a refreshing treat from one of the best vegan restaurants in Seminyak. Without a doubt, this vegan ice cream parlor offers an array of dairy-free delights that will cool you down and bring a smile to your face. With innovative flavors like charcoal coconut and dragon fruit, Mad Pops is a paradise for vegans and ice cream enthusiasts. So, indulge in guilt-free indulgence and beat the heat at Mad Pops!
Check out our Top Instagrammable Places in Ubud!
Also, read Guide to Tegalalang Rice Terrace in Ubud.
7. Nalu Bowls: Surf's Up for Vegans
Nalu Bowls is the place for a wholesome and energizing vegan breakfast or lunch, ranking high among Seminyak's best vegan restaurants. With its trendy surf-inspired café vibes, Nalu Bowls whips up a variety of delicious vegan bowls that will fuel you up for your day in Seminyak. The colorful and nutrient-packed açai and smoothie bowls are not only nutritious but also a visual delight!
8. Sisterfields: A Trendy Oasis of Coffee and Vegan Delights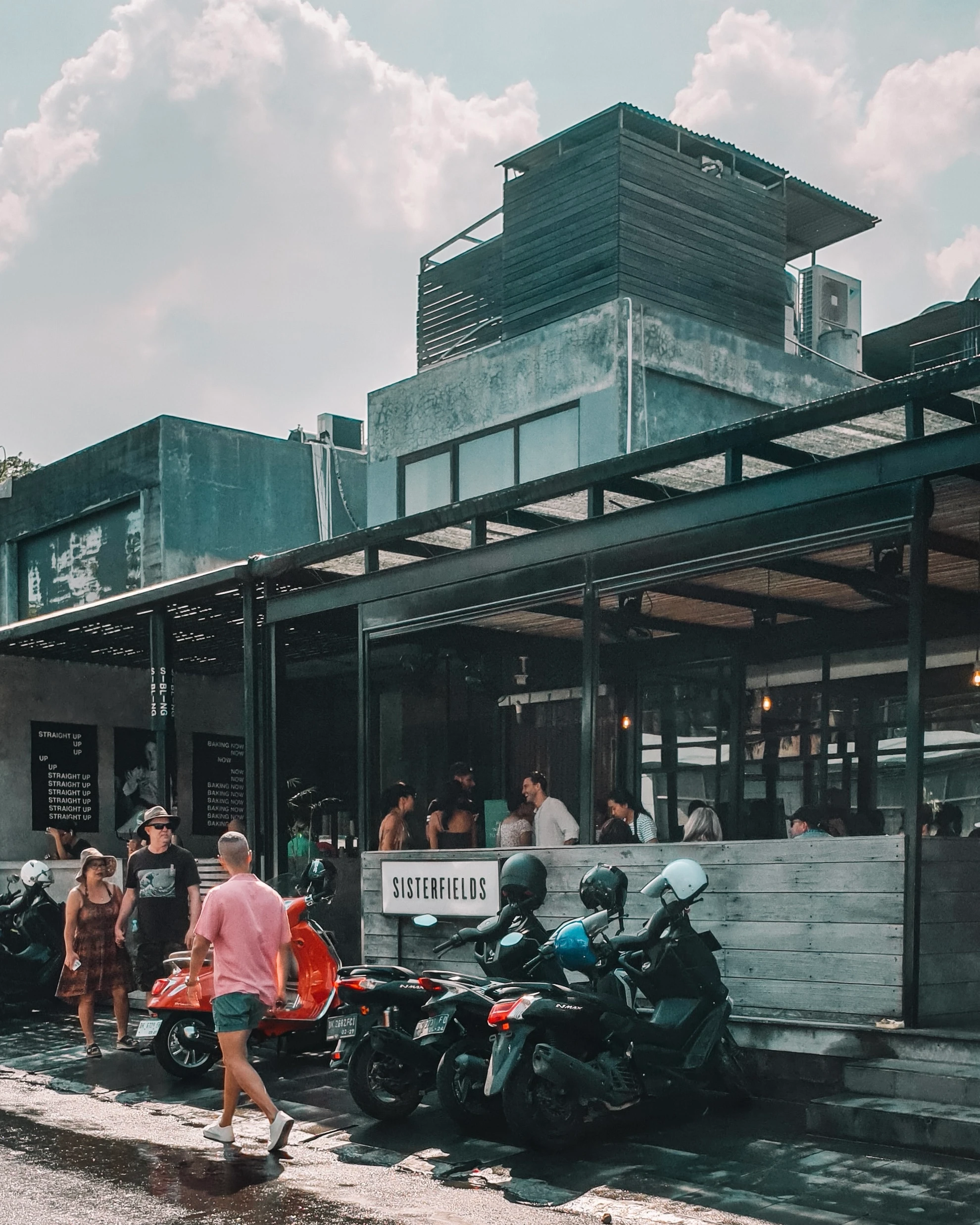 Lastly, let's talk about Sisterfields, a spot charms both locals and travelers with its stylish ambiance and meticulously crafted coffee. Whether you're after a hearty vegan burgers to delectable desserts, Sisterfields delivers on both fronts. So, sit back, relax, and enjoy the chill vibes while savoring your plant-based treats at one of the best vegan restaurants in Seminyak, Bali.
Check out our recommended 5-day Bali itinerary!
So, pack your appetite for plant-based wonders, and enjoy Seminyak's plethora of vegan delights. Your taste buds will be on a culinary journey from sunrise to sunset. Here's to savoring every moment of your delightful plant-based experience in this coastal paradise!
Happy dining!
Sue & Renesh
Luxury Romantic Villa – AYONA VILLA: A luxurious in the heart of Seminyak, Bali. Ayona Villa features a private pool, lush gardens, and modern amenities, providing the perfect setting for a relaxing vacation. Its tranquil atmosphere and comfortable facilities make it an ideal choice for travelers seeking a peaceful and rejuvenating stay. Find the latest prices for Ayona Villa here.
Luxury Romantic Villa – THE PURIST VILLAS RESORT & SPA: Experience serenity where you can indulge in private villas equipped with contemporary facilities, surrounded by lush gardens and a rejuvenating spa. The resort provides traditional Balinese activities like rice field trekking and cooking classes. Find the latest prices for The Purist Villas Resort & Spa here.
You can check out here for the best budget hostels in Bali.
For other places to stay in Bali, click here for a list and the latest prices.
OUR MUST-HAVE BALI TRAVEL ESSENTIALS
Anti-Theft Messenger Bag – Anti-Theft Classic Essential Messenger Bag is the perfect solution to keep your belongings secure while exploring a new city. With its slash-resistant body and lockable zippers, this bag protects your essentials from pickpockets and thieves.
Travel Pillow – Inflatable Lumbar Travel Pillow is the perfect companion for long-haul flights! This adjustable pillow provides the necessary support for your lower back, ensuring maximum comfort throughout the flight. It's compact, lightweight, and easy to pack, making it an essential item for any traveler.
Universal Adapter – Universal All in One Worldwide Travel Adapter is the ultimate solution to all your charging needs while on the go! With its compact size and compatibility with over 150 countries, you can now travel worry-free without the fear of running out of battery or being unable to charge your device.
Waterproof Bag – HEETA Waterproof Dry Bag is a game-changer for any adventurer looking to keep their belongings dry and secure during any water activity. The durable and lightweight design allows you to easily store and carry all your essential items while enjoying any water-based adventure. Whether kayaking, fishing, island hopping, or just lounging at the beach, HEETA has got you covered!  
MORE ON TRAVEL TIPS
TRAVEL LIKE A LOCAL: INSIDE TIPS FOR EXPLORING SOUTHEAST ASIA
20 THINGS WE WISH WE KNEW BEFORE TRAVELING TO BANGKOK
MALAYSIA INSIDER TIPS: WHAT LOCALS WANT YOU TO KNOW BEFORE TRAVELING TO MALAYSIA
KUALA LUMPUR TRAVEL GUIDE FOR FIRST-TIMERS
A GUIDE TO VISITING MALAYSIA DURING RAMADAN
TIPS FOR ISLAND HOPPING IN THAILAND
KOH LIPE TRAVEL INFORMATION FOR FIRST-TIMERS
ULTIMATE BALI TRAVEL TIPS FOR FIRST TIMERS
---
LIKE THIS? PIN IT FOR LATER!