The Gothic Quarter is a historic neighborhood located in the heart of Barcelona. It dates back over 2,000 years and is home to some of the city's most significant landmarks. From Roman origins to Gothic architecture, the neighborhood is steeped in history and charm. The narrow streets and alleyways are lined with medieval buildings, hidden squares, and bustling cafes. Today, the Gothic Quarter is a popular tourist destination with many attractions and experiences to discover.
Read our 16 Things We Wish We Knew Before Traveling To Barcelona
1. Barcelona Cathedral
The Barcelona Cathedral is a magnificent example of Gothic architecture located in the heart of the Gothic Quarter. It is dedicated to the city's patron saint, Santa Eulalia, whose remains are interred within the cathedral. The cathedral has a unique blend of Gothic, Renaissance, and Baroque styles. Visitors can marvel at its stunning stained-glass windows and intricate stone carvings.
Entrance to the Cathedral is free, but there is a small fee to access some surrounding areas. To make the most of your visit, it's best to book a guided tour, which can offer a more in-depth experience and help you skip the lines. Many tours also include access to the rooftop, where you can enjoy panoramic views of the Gothic Quarter and beyond.
Check out the Top 10 Must-See Attractions in Barcelona
2. Plaça del Rei
Next is Plaça del Rei. Plaça del Rei is a beautiful square with a rich history. It was once home to the royal palace of the Catalan-Aragonese monarchs, and the Gothic architecture of the buildings surrounding the square reflects this grandeur. In addition to the court, the yard also features the Capella Reial de Santa Àgata, a stunning 14th-century chapel.
Check out our Ultimate Barcelona Itinerary For First-Timers
Also Read Everything You Need To Know About The Sagrada Familia
3. Plaça Reial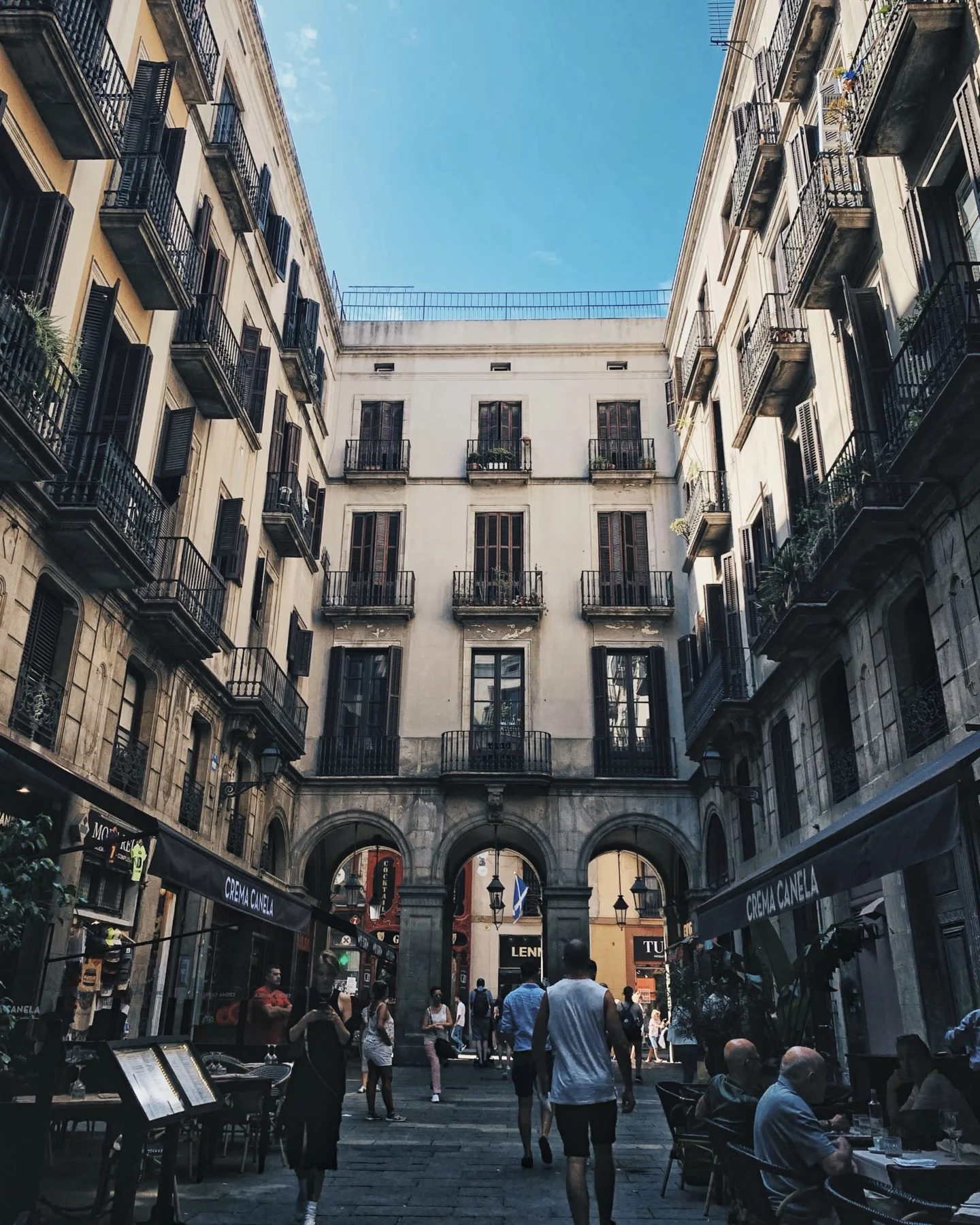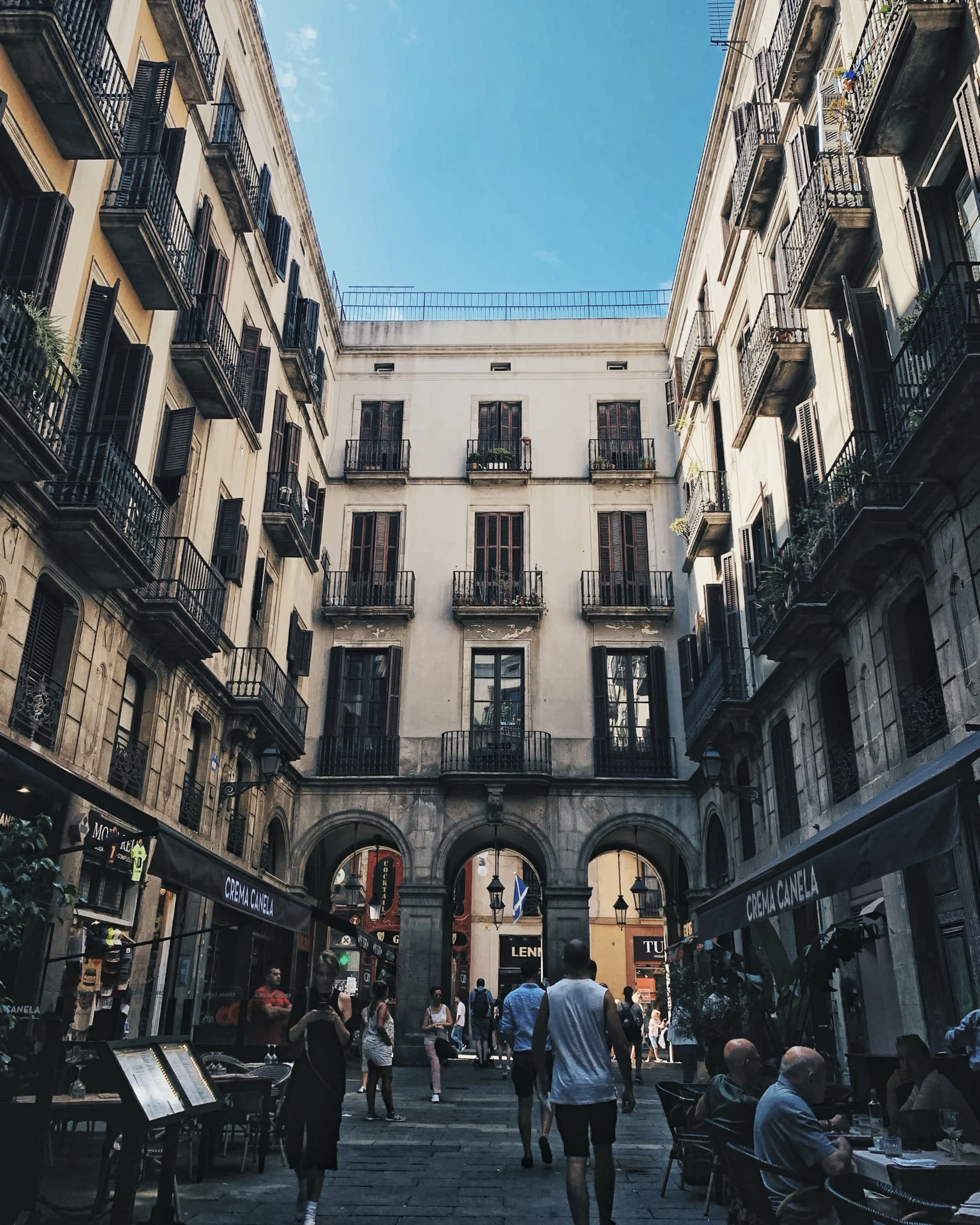 Plaça Reial is a vibrant and picturesque square in the heart of the Gothic Quarter of Barcelona. It features stunning palm trees and a beautiful fountain in the center of the court. The yard is home to many bars and restaurants, making it a popular spot for tourists and locals. You can enjoy a coffee or a meal while soaking up the lively atmosphere. In the evening, the square comes alive with music and dancing. It's the perfect place to experience the vibrant nightlife of Barcelona.
4. Museu d'Història de Barcelona
Moreover, the Museu d'Història de Barcelona, also known as the MUHBA, is a must-visit destination for history buffs. Situated in the Gothic Quarter's historic Plaça del Rei, the museum offers an insightful and engaging journey into the city's rich past. The museum houses an extensive collection of artifacts and exhibits that showcase Barcelona's evolution from ancient Roman times to the present day. Visitors can explore the underground ruins of Roman Barcino, view medieval ceramics, and learn about the Spanish Civil War.
The MUHBA is open Tuesday to Sunday, varying hours depending on the season. Tickets can be purchased from the attraction's website or through authorized ticket sellers like Barcelona Pass or Ticketbar.  Guided tours are also available, providing a more in-depth experience of the museum and its exhibits.
5. La Rambla
Additionally, La Rambla is one of the most famous attractions in Barcelona's Gothic Quarter. The street is a lively hub for locals and tourists, with various things to see and do. As you walk down La Rambla, you can catch glimpses of the unique architecture of the buildings, including the Palau de la Virreina and the Gran Teatre del Liceu. Many street performers and vendors also sell souvenirs, flowers, and other goods. For those interested in food, La Boqueria market is a must-visit spot to sample local delicacies.
However, remember that the street can be crowded and touristy, so it's best to stay aware of your belongings and be cautious of pickpockets. It's also important to note that many cafes and restaurants along La Rambla can be pretty pricey, so it's worth exploring the side streets and alleys to find more affordable options.
6. El Call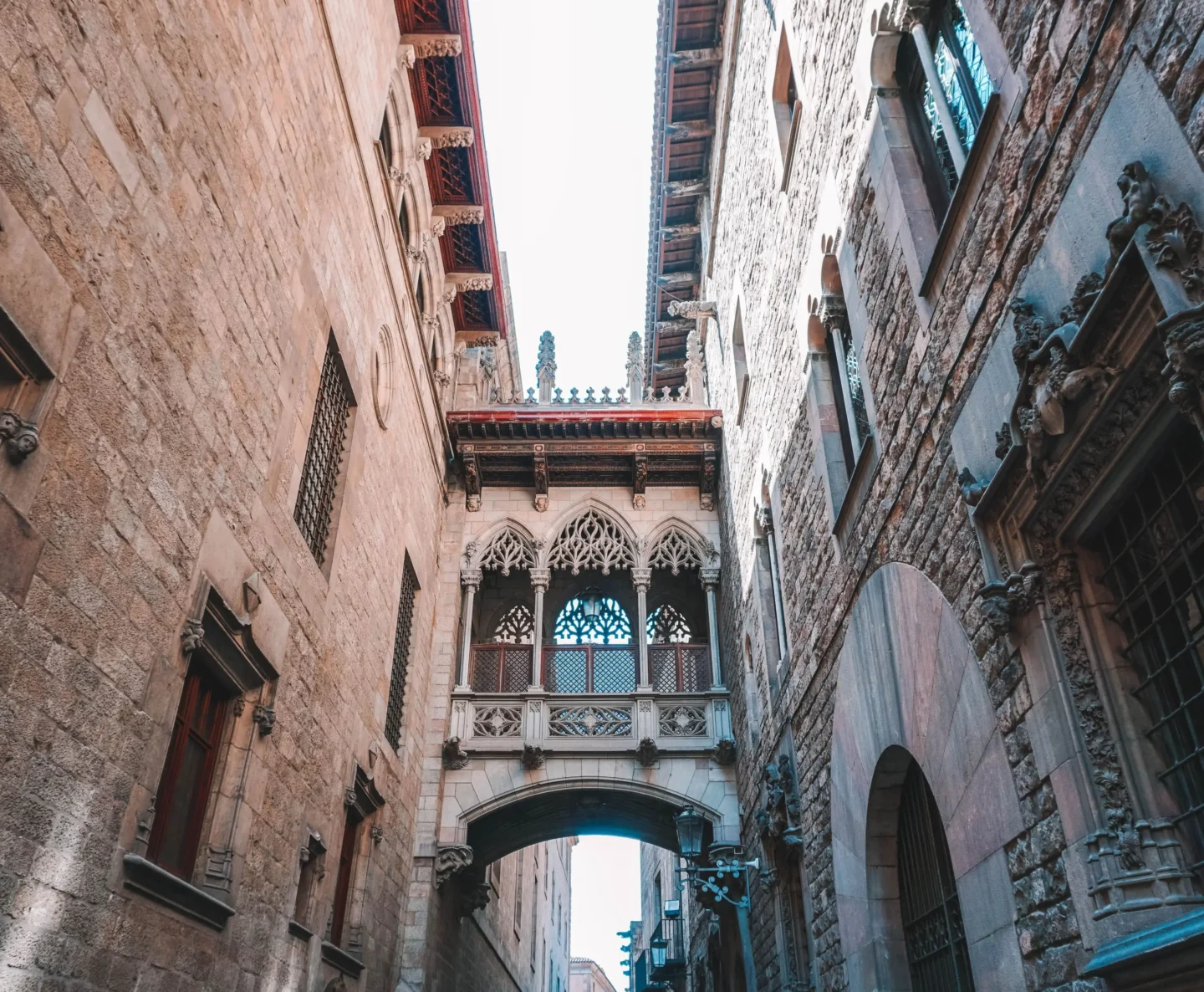 Additionally, El Call is an intriguing neighborhood to explore in the Gothic Quarter of Barcelona. It was once the epicenter of the Jewish community in the city, with a rich history dating back to the Middle Ages. As you wander through its narrow, winding streets, you'll see the remnants of its past, including medieval buildings and an ancient synagogue. The area is full of hidden squares and alleys, perfect for getting lost and discovering something new. It's a fascinating glimpse into the multicultural history of Barcelona and a must-see for anyone interested in the city's past.
7. Palau de la Generalitat
Furthermore, the Palau de la Generalitat is another must-visit attraction in the Gothic Quarter of Barcelona. It has been the seat of the Catalan government since the 15th century and boasts an impressive blend of Gothic and Renaissance architecture. The building's facade is decorated with intricate details, and the interior is equally stunning, featuring a beautiful central courtyard with a Gothic staircase.
Visitors can take a guided tour of the building to learn more about its rich history and impressive halls and chambers. Tours are available in several languages and must be booked in advance. Opening hours vary depending on the season, but the palace is typically open from Monday to Friday. Be sure to add this historic landmark to your itinerary when exploring the Gothic Quarter of Barcelona.
8. Santa Maria del Pi
Santa Maria del Pi is a Gothic church in the heart of Barcelona's Gothic Quarter. The church dates back to the 14th century and boasts a beautiful interior with stunning stained glass windows, intricate carvings, and a magnificent altarpiece. The church's bell tower offers breathtaking views of the city and is worth a visit. Visitors can attend daily mass or listen to concerts in the church's acoustically impressive space.
It is open to visitors Monday through Saturday from 10:00 am to 6:00 pm and Sundays from 1:00 pm to 5:00 pm. Entrance is free, but visitors are encouraged to donate to help maintain the church. Guided tours are also available for an additional fee.
9. Roman Walls
The Roman Walls of Barcelona were built in the 4th century, during the Roman Empire's rule over the Iberian Peninsula. They served as a defensive perimeter for the ancient Roman city of Barcino, now modern-day Barcelona. Considering their age, the walls are made of large stone blocks and are remarkably well-preserved. You can see them along several streets in the Gothic Quarter, including Baixada de Santa Eulalia and Carrer del Sots-Tinent Navarro. It's a great way to experience a piece of Barcelona's ancient history and admire the impressive engineering and craftsmanship of the Roman Empire. Best of all, it's free to view and accessible at any time of day or night.
Click Here to Read More Cool Free Things To Do In Barcelona
Getting Here
The Gothic Quarter is easily accessible by public transportation. The nearest metro stations to the Gothic Quarter are Jaume I (L4 yellow line) and Liceu (L3 green line). From there, it's just a short walk to the Gothic Quarter. Alternatively, many bus routes pass through or near the Gothic Quarter, including the 14, 59, 91, and V17. You can check the Barcelona bus map for more information on bus routes and stops. You can also take a taxi or walk to the Gothic Quarter if you are already in the city center.
Click here to get your Barcelona Public Transportation Card.
Safe travels!
Sue & Renesh
* Disclaimer: As an Amazon Associate I earn from qualifying purchases. Some links included in this description are affiliate links. If you purchase a product or service with the links that I provide I may receive a small commission. There is no additional charge to you! Thank you for supporting my blog so I can continue to provide you with free more each week!
WHERE TO STAY
For places to stay in Barcelona, click here for a list and the latest prices.
OUR TRAVEL ESSENTIALS
Universal Adapter – Universal All in One Worldwide Travel Adapter is the ultimate solution to all your charging needs while on the go! With its compact size and compatibility with over 150 countries, you can now travel worry-free without the fear of running out of battery or not being able to charge your device.
Ear Plug – Noise Reduction Ear Plugs are a must-have for long-haul flights. These earplugs are designed to block unwanted noise, allowing much-needed rest during your getaway.
Eco-Friendly Sunscreen – Banana Boat Sport Ultra Reef Friendly Sunscreen Lotion is safe for your skin and the coral reef, making it the perfect choice for water activities without harming marine creatures.
Portable Utensil – Portable Utensil is a great way to reduce travel waste. These portable utensils are lightweight and easy to pack, making them a convenient addition to your travel gear.
Anti-Theft Messenger Bag – Anti-Theft Classic Essential Messenger Bag is the perfect solution to keep your belongings secure while exploring a new city. With its slash-resistant body and lockable zippers, this bag protects your essentials from pickpockets and thieves.
MORE ON TRAVEL TIPS
TRAVEL LIKE A LOCAL: INSIDE TIPS FOR EXPLORING SOUTHEAST ASIA
20 THINGS WE WISH WE KNEW BEFORE TRAVELING TO BANGKOK
MALAYSIA INSIDER TIPS: WHAT LOCALS WANT YOU TO KNOW BEFORE TRAVELING TO MALAYSIA
KUALA LUMPUR TRAVEL GUIDE FOR FIRST-TIMERS
A GUIDE TO VISITING MALAYSIA DURING RAMADAN
TIPS FOR ISLAND HOPPING IN THAILAND
KOH LIPE TRAVEL INFORMATION FOR FIRST-TIMERS
---