Read our 16 Things We Wish We Knew Before Traveling To Barcelona
About The Sagrada Familia
The Sagrada Familia is not just a church. It's a masterpiece that tells a story of love and devotion. This stunning basilica was born from the creative mind of the brilliant Catalan architect Antoni Gaudí, who dedicated more than 40 years to this project. The construction of the Sagrada Familia began in 1882, and Gaudí took over the project in 1883, giving it his unique touch.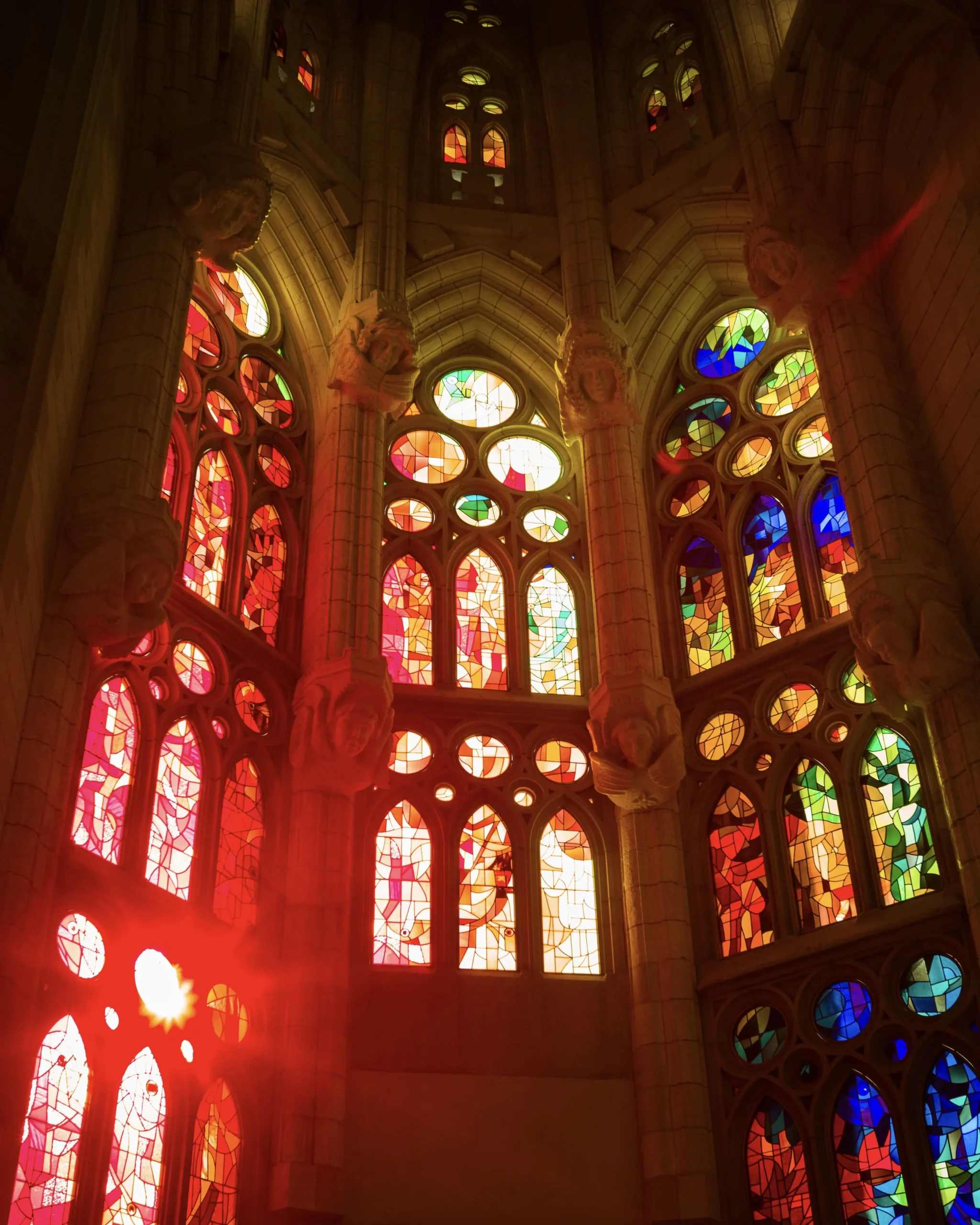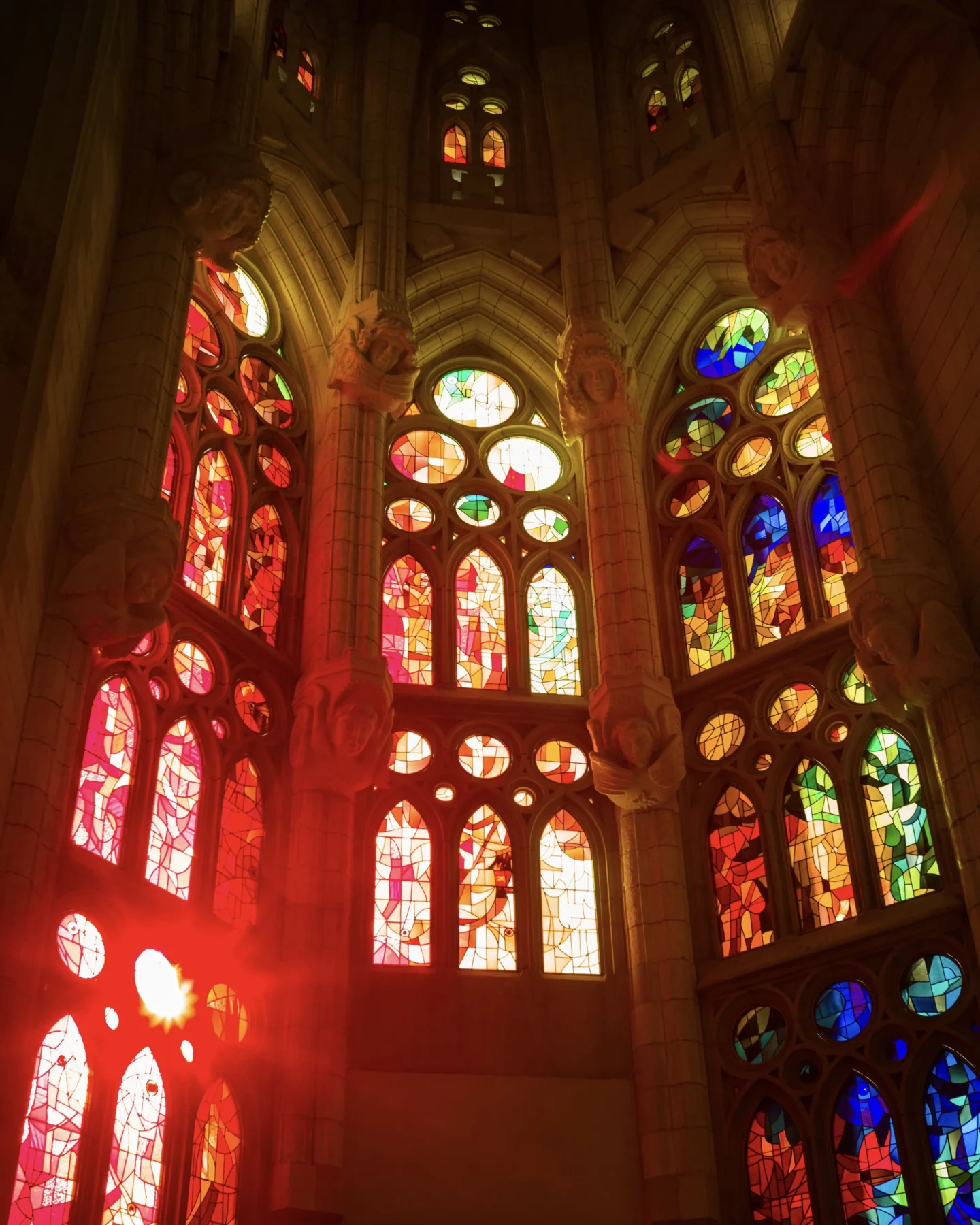 Gaudí's vision for the Sagrada Familia was grandiose. He intended it to be the ultimate expression of his artistic and spiritual beliefs. The basilica combines Gothic and Art Nouveau styles with a touch of modernism typical of Gaudí's work. His innovative ideas and techniques are present throughout the structure, from light to the organic shapes and colors of the stained glass windows.
Check out the Top 10 Must-See Attractions in Barcelona
Interesting Facts About The Sagrada Familia
Construction of Sagrada Familia began in 1882 and is still ongoing, making it one of the most extended construction projects in history.
The basilica's design combines Gothic and Art Nouveau styles.
The basilica has 18 spires, each representing a different religious figure. The tallest spire, representing Jesus Christ, is still under construction.
Gaudí's workshop, which contained many of his plans and models for the Sagrada Familia, was destroyed during the Spanish Civil War.
The Sagrada Familia has been funded entirely by donations and entry fees.
The Sagrada Familia has its own post office. Visitors can purchase stamps and postcards featuring the basilica and mail them from the post office inside it.
Antoni Gaudí, the architect of the Sagrada Familia, died in 1926 and was buried in the basilica's crypt. The public can visit his tomb.
The Sagrada Familia is a UNESCO World Heritage site that attracts millions of visitors annually. In 2019, it was the most visited monument in Spain.
The stained glass windows in the basilica were designed to flood the interior with natural light and create a sense of spirituality and awe. The colors and shapes of the glass were carefully chosen to represent different themes and moods.
The completion date of the Sagrada Familia is estimated to be in the year 2026, which will mark the 100th anniversary of Gaudí's death. However, the construction's ongoing nature and complexity may further push the completion date.
Insider Tips
If you're planning a visit to the Sagrada Familia, it's essential to know that long queues can form outside the attraction, particularly during peak tourist season. To avoid this, we recommend booking your tickets online in advance. You can do this directly from the
attraction's website
or through authorized ticket sellers like
Barcelona Pass
or
Ticketbar
. Many of these sellers also offer skip-the-line tickets, saving you valuable time during your visit.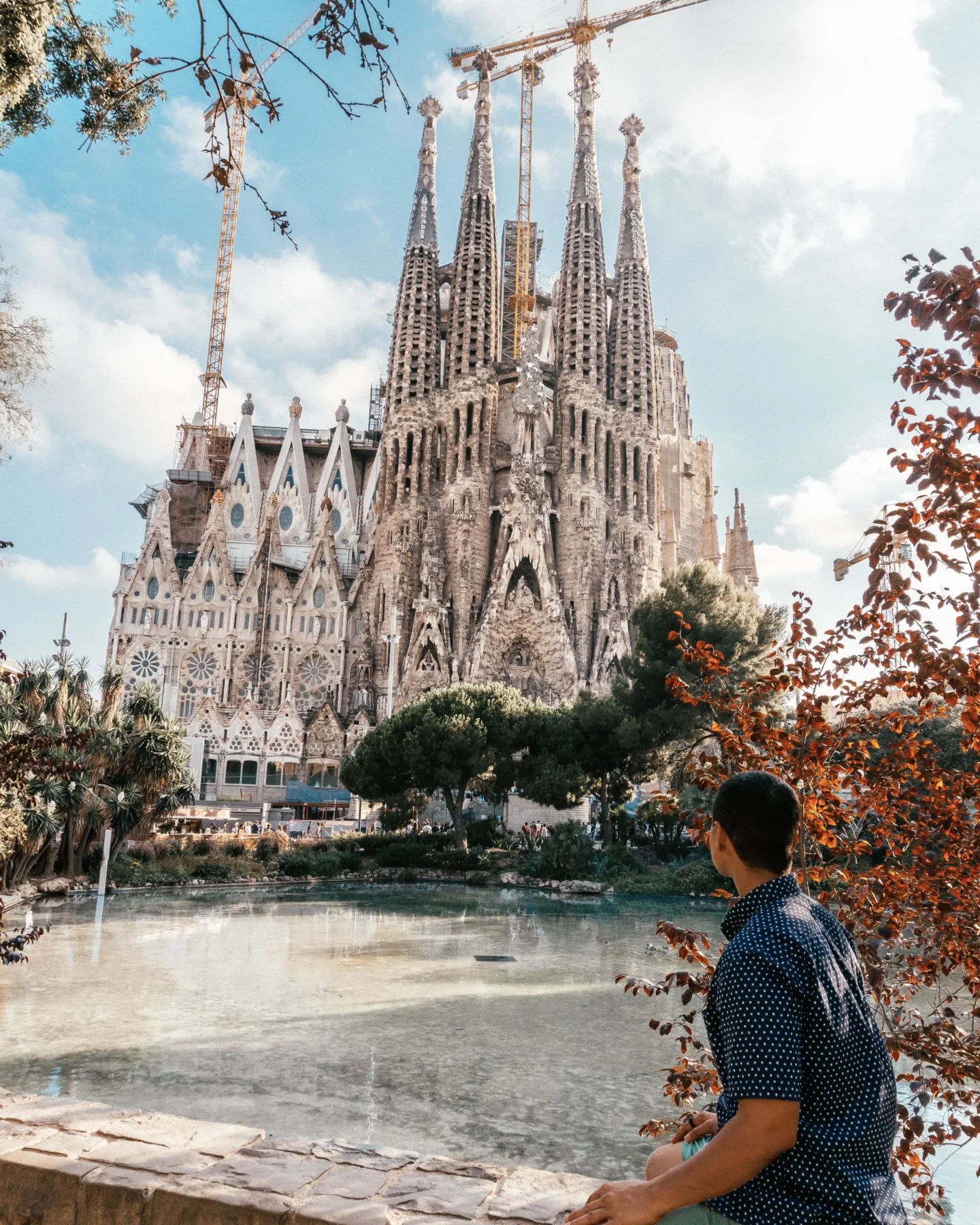 Another insider tip is to consider taking a guided tour of the Sagrada Familia. Not only do these tours provide a more in-depth experience, but they can also help you skip the lines and avoid the crowds. Your guide can offer you insider knowledge and interesting facts about the attraction that you might not have known otherwise. For the best experience, we recommend visiting the Sagrada Familia early in the morning or late afternoon. The light during these times of day is softer, creating a beautiful atmosphere inside the church. Plus, you'll likely encounter fewer crowds and have more space to explore the attraction at your own pace.
Check out our Ultimate Barcelona Itinerary For First-Timers
Opening Hours
The Sagrada Familia is open every day of the year except for Christmas Day and New Year's Day. The opening hours vary depending on the season, but it's generally open from 9 am to 7 pm. During the summer months, it stays open until 8 pm.
Location
The Sagrada Familia is located in the Eixample district of Barcelona, at Carrer de Mallorca, 401.
Where To Stay Near Sagrada Familia
Many accommodation options are near the Sagrada Familia, ranging from budget-friendly hostels to luxurious hotels. Some popular neighborhoods to stay in include Eixample, Gracia, and El Born. For places to stay in Barcelona, click
here
 for a list and the latest prices.
Nearby Attractions
The Sagrada Familia is in a bustling area of Barcelona with plenty of nearby attractions. Some popular ones include Park Güell, Casa Batlló, La Pedrera, and the Gothic Quarter.
Click to read our Cool Free Things To Do In Barcelona
How To Get To The Sagrada Familia
The easiest way to get to the Sagrada Familia is by metro or bus. The metro station is Sagrada Familia, serviced by lines 2 and 5. If you're taking the bus, you can take routes 19, 33, 34, 43, 44, 50, 51, B20, and B24. There are also several parking lots nearby if you're driving. Click here to get your Barcelona
Public Transportation Card.
Wishing you pleasant trips!
Sue & Renesh
* Disclaimer: As an Amazon Associate I earn from qualifying purchases. Some links included in this description are affiliate links. If you purchase a product or service with the links that I provide I may receive a small commission. There is no additional charge to you! Thank you for supporting my blog so I can continue to provide you with free more each week!
Check here for a list and the latest prices of where to stay in Barcelona, Spain.
For other places to stay in Spain, click here for a list and the latest prices.
OUR TRAVEL ESSENTIALS
Universal Adapter –
Universal All in One Worldwide Travel Adapter
is the ultimate solution to all your charging needs while on the go! With its compact size and compatibility with over 150 countries, you can now travel worry-free without the fear of running out of battery or not being able to charge your device. Ear Plug –
Noise Reduction Ear Plugs
are a must-have for long-haul flights. These earplugs are designed to block unwanted noise, allowing much-needed rest during your getaway. Eco-Friendly Sunscreen –
Banana Boat Sport Ultra Reef Friendly Sunscreen Lotion
is safe for your skin and the coral reef, making it the perfect choice for water activities without harming marine creatures. Portable Utensil –
Portable Utensil
is a great way to reduce travel waste. These portable utensils are lightweight and easy to pack, making them a convenient addition to your travel gear. Anti-Theft Messenger Bag –
Anti-Theft Classic Essential Messenger Bag
is the perfect solution to keep your belongings secure while exploring a new city. With its slash-resistant body and lockable zippers, this bag protects your essentials from pickpockets and thieves.
MORE ON TRAVEL TIPS
LONG-HAUL FLIGHT TIPS
TRAVEL LIKE A LOCAL: INSIDE TIPS FOR EXPLORING SOUTHEAST ASIA
20 THINGS WE WISH WE KNEW BEFORE TRAVELING TO BANGKOK
MALAYSIA INSIDER TIPS: WHAT LOCALS WANT YOU TO KNOW BEFORE TRAVELING TO MALAYSIA
KUALA LUMPUR TRAVEL GUIDE FOR FIRST-TIMERS
A GUIDE TO VISITING MALAYSIA DURING RAMADAN
TIPS FOR ISLAND HOPPING IN THAILAND
KOH LIPE TRAVEL INFORMATION FOR FIRST-TIMERS
---
LIKE THIS? PIN IT FOR LATER!