Hola amigos! If you plan a trip to Barcelona, you're in for a treat! This city is a beautiful blend of art, culture, history, and modernity. Whether you're a foodie, a history buff, or an art lover, Barcelona has something for everyone. From the stunning Gothic architecture to the beautiful beaches, plenty of attractions exist. But with so much to see and do, it can be overwhelming to plan your itinerary. That's why we've compiled this list of Barcelona's top 10 must-see attractions. So grab a café con leche, and let's get started!
Check out our Ultimate 4-Day Barcelona Itinerary for First-Timers
1. Sagrada Familia
If you're planning a trip to Barcelona, one must-see attraction should be at the top of your list: the stunning Sagrada Familia. This incredible basilica is the brainchild of renowned architect Antoni Gaudí and has been under construction for over a century. From its towering spires to its intricate façade, every inch of the Sagrada Familia is a testament to Gaudí's genius and the city's rich architectural history. As you stand before this magnificent structure, it's hard not to feel awed by its grandeur and beauty. The Sagrada Familia truly is a must-visit attraction for anyone traveling to Barcelona, and it's sure to be one of the highlights of your trip.
Read 16 Things We Wish We Knew Before Traveling to Barcelona
2. Park Güell
Imagine taking a stroll through a whimsical and colorful wonderland. You'll experience that at Park Guell, one of Barcelona's must-visit attractions.
This UNESCO World Heritage Site is another of Gaudí's masterpieces in the Gracia neighborhood. The park offers breathtaking views of the city and is home to some of Gaudí's most famous sculptures, including the colorful mosaic dragon fountain and the famous Hansel and Gretel-like gingerbread house. Take a break from the hustle and bustle of the city and spend a relaxing afternoon in this enchanting park.
3. La Rambla
As you explore Barcelona, add La Rambla to your list of must-see attractions. This famous pedestrian boulevard is always bustling with energy and excitement, making it a must-visit attraction for tourists and locals alike. The street is lined with outdoor cafes, souvenir shops, flower stalls, and more, creating a vibrant atmosphere that will fully immerse you in the local culture. You'll also find a variety of street performers, from musicians to living statues, entertaining the crowds with their talents. As you stroll down La Rambla, take in the stunning architecture of the surrounding buildings, including the Gothic Quarter and the Boqueria Market.
4. Gothic Quarter
Immerse yourself in the charming Gothic Quarter of Barcelona, where every step is a step back in time. This neighborhood boasts a unique blend of Roman and medieval architecture, from the Roman walls and narrow medieval streets to the Gothic cathedral and the Jewish Quarter. The Gothic Quarter is also home to numerous art galleries, boutique shops, and cozy cafes where you can sit back and take in the stunning surroundings. With so much to explore, the Gothic Quarter is undoubtedly a must-see attraction on your trip to Barcelona.
5. Casa Batlló
Next, Casa Batlló is a stunning example of Modernist design and a must-see attraction in Barcelona. Another of Gaudí's architectural wonders, this building's unique facade is complete with colorful mosaics and undulating lines that create an otherworldly atmosphere. As you walk through the halls of Casa Batlló, you'll be transported to a world of whimsy and creativity, where every detail has been carefully considered. From the colorful stained glass windows to the sculptural shapes of the walls and ceilings, this building is a true masterpiece that should not be missed.
6. La Boqueria Market
Furthermore, La Boqueria Market is a feast for the senses and an absolute must-visit attraction in Barcelona. As soon as you step inside, you're greeted by the sights and smells of an incredible variety of fresh produce, seafood, and meats. It's a true foodie's paradise, with countless stalls offering various local and international delicacies. You can sample freshly squeezed juices, pick up a bag of dried fruits and nuts, or indulge in some delicious churros con chocolate.
But it's more than just food that you'll find at La Boqueria. The market is also great for souvenirs, with numerous stalls selling local handicrafts, clothing, and accessories. However, as with any crowded market, keeping an eye on your belongings and being aware of pickpockets is essential. Stay vigilant and keep your valuables close to you at all times.
Also read our Cool Free Must-See Attractions In Barcelona
7. Picasso Museum
Barcelona is a city steeped in art and culture, and there's no better place to explore its artistic heritage than the Picasso Museum. The museum is housed in five adjoining medieval palaces, which adds to the charm and character of the space. As you wander through the galleries, you'll be struck by the sheer range and diversity of Picasso's works on display. From his early sketches to his later paintings, the museum offers a comprehensive look at the evolution of Picasso's art.
As a bonus, the museum is located in the trendy El Born neighborhood, which means you can easily spend the day exploring the area's hip cafes, bars, and boutiques after your visit. Whether you're a die-hard art enthusiast or simply curious about one of the most famous artists of the 20th century, the Picasso Museum is a must-see attraction in Barcelona that's not to be missed.
8. Montserrat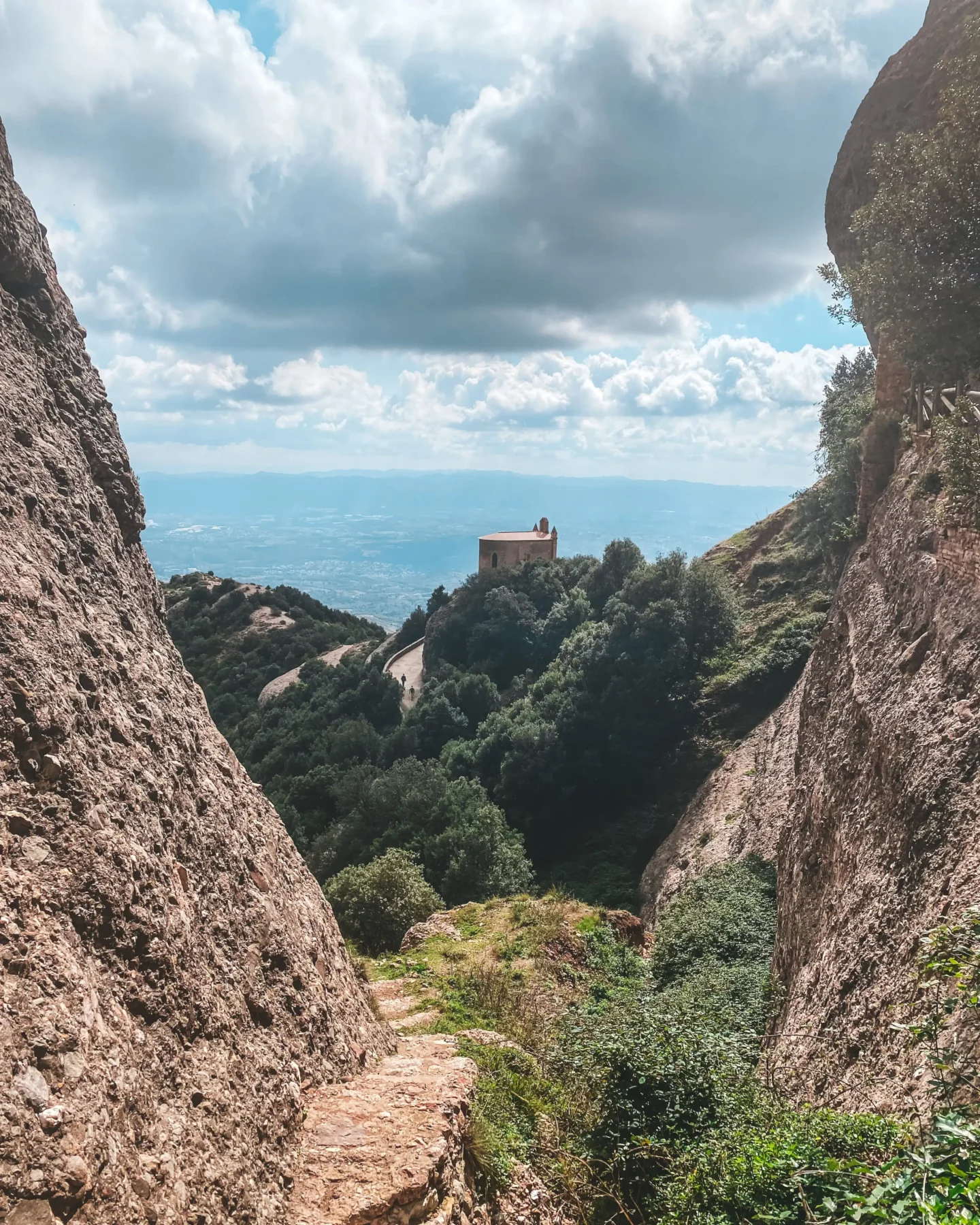 Another must-see attraction, Montserrat. Nestled just a short distance from Barcelona lies the stunning Montserrat mountain range, a natural wonder you simply can't miss. The jagged peaks offer a jaw-dropping panorama that will leave you feeling awe-struck. At the top of the range sits the Montserrat Monastery, one of Spain's most important pilgrimage sites. The monastery is home to the Black Madonna, a wooden statue believed to have healing powers. Take a cable car or rack railway to the top of the mountain and bask in the scenic beauty of the landscape. Whether you're an avid hiker or just looking for a serene getaway, Montserrat is a must-see attraction that will mesmerize you.
Check out our 12 Best Long Haul Flight Tips
9. Barceloneta Beach
Bask in the glorious Mediterranean sun and enjoy the refreshing sea breeze at Barceloneta Beach, one of the most popular must-visit attractions in Barcelona. With its vibrant atmosphere and picturesque views of the city's skyline, this must-visit attraction offers endless opportunities for relaxation and fun. You can dip in the crystal-clear waters, lounge on the golden sands, or try exciting water sports like windsurfing and paddleboarding.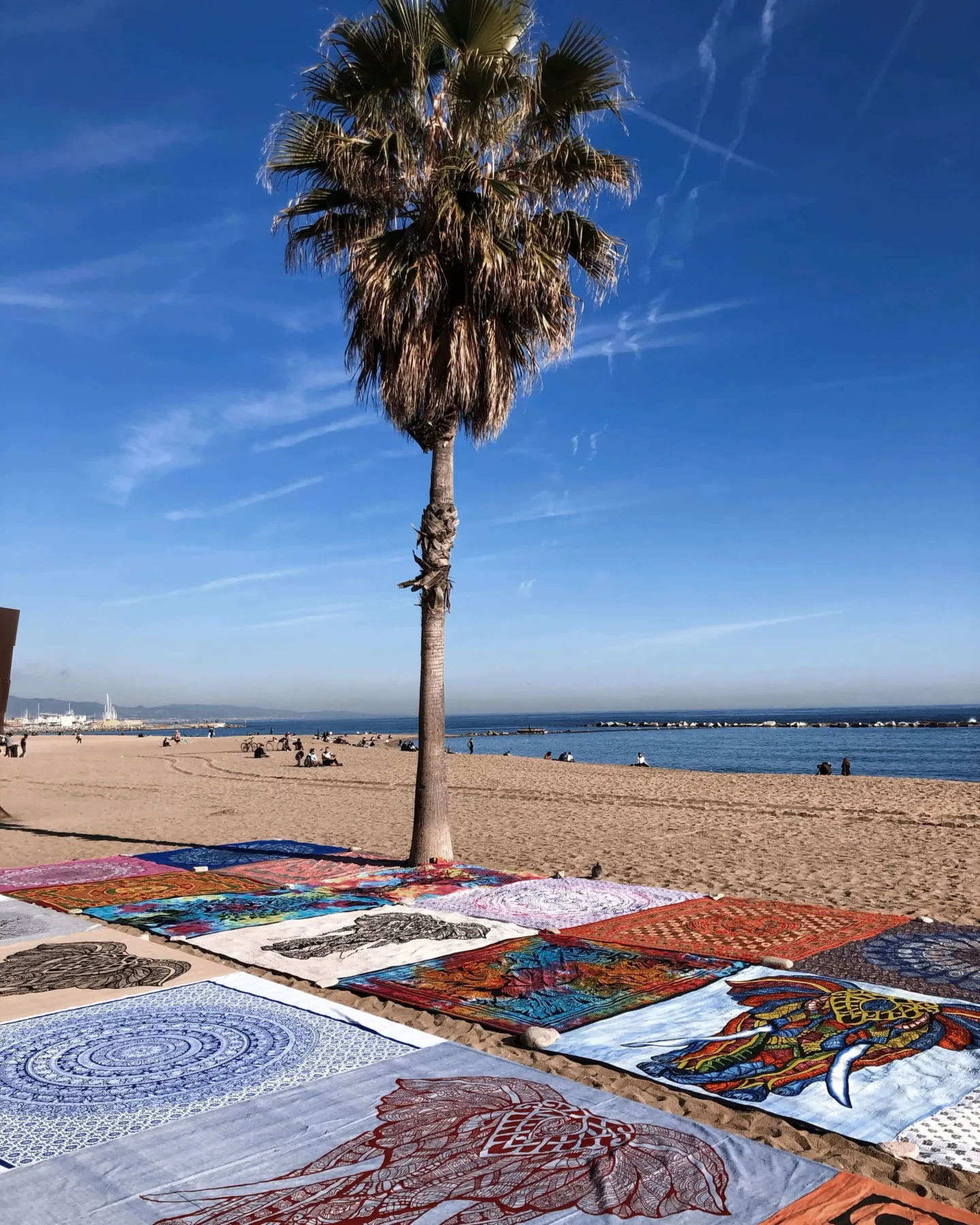 Plus, there are plenty of beach bars and restaurants where you can indulge in delicious seafood dishes and refreshing cocktails while soaking up the laid-back vibe.
10. Casa Amatller
Last but not least, be sure to add Casa Amatller to your list of must-see attractions. It's one of the most stunning examples of modernist architecture in the city, and the intricate details of its façade will leave you in awe. As you walk through the beautiful halls of this majestic building, you'll feel like you've stepped into a different period. And if you have a sweet tooth, you cannot miss the chance to visit the Amatller chocolate shop next door. This must-visit attraction is a dream come true for chocolate lovers, with its delectable chocolate treats and charming décor.
In conclusion, Barcelona is a city that offers a perfect blend of history, culture, architecture, and art. With so many unique attractions to explore, it can be overwhelming to decide where to start. However, our list of the top 10 must-see attractions in Barcelona will guide you in planning an unforgettable trip. Barcelona has something for everyone, from the iconic Sagrada Familia and Park Güell to the lively La Rambla and Gothic Quarter. Whether you are a first-time visitor or a seasoned traveler, this beautiful city will leave you spellbound.
Happy travels!
Sue & Renesh
* Disclaimer: As an Amazon Associate, I earn from qualifying purchases. Some links included in this description are affiliate links. If you purchase a product or service with the links that I provide, I may receive a small commission. There is no additional charge to you! Thank you for supporting my blog so I can continue to provide you with free more each week!
Check here for a list and the latest prices of where to stay in Barcelona, Spain.
For other places to stay in Spain, click here for a list and the latest prices.  
OUR MUST-HAVE EUROPE TRAVEL ESSENTIALS
Universal Adapter – Universal All in One Worldwide Travel Adapter is the ultimate solution to all your charging needs while on the go! With its compact size and compatibility with over 150 countries, you can now travel worry-free without the fear of running out of battery or not being able to charge your device.
Ear Plug – Noise Reduction Ear Plugs are a must-have for long-haul flights. These earplugs are designed to block unwanted noise, allowing much-needed rest during your getaway.
Eco-Friendly Sunscreen – Banana Boat Sport Ultra Reef Friendly Sunscreen Lotion is safe for your skin and the coral reef, making it the perfect choice for water activities without harming marine creatures.
Portable Utensil – Portable Utensil is a great way to reduce travel waste. These portable utensils are lightweight and easy to pack, making them a convenient addition to your travel gear.
Anti-Theft Messenger Bag – Anti-Theft Classic Essential Messenger Bag is the perfect solution to keep your belongings secure while exploring a new city. With its slash-resistant body and lockable zippers, this bag protects your essentials from pickpockets and thieves.
MORE ON TRAVEL TIPS
TRAVEL LIKE A LOCAL: INSIDE TIPS FOR EXPLORING SOUTHEAST ASIA
20 THINGS WE WISH WE KNEW BEFORE TRAVELING TO BANGKOK
MALAYSIA INSIDER TIPS: WHAT LOCALS WANT YOU TO KNOW BEFORE TRAVELING TO MALAYSIA
KUALA LUMPUR TRAVEL GUIDE FOR FIRST-TIMERS
A GUIDE TO VISITING MALAYSIA DURING RAMADAN
TIPS FOR ISLAND HOPPING IN THAILAND
KOH LIPE TRAVEL INFORMATION FOR FIRST-TIMERS
---