Barcelona is a city that embodies the essence of Spain with its rich history, and traditions. Known for its stunning architecture, it is a top destination for travelers. Barcelona is home to some of the world's best places to visit, such as the Sagrada Familia and Park Güell. The city is also famous for its vibrant nightlife. With so much to offer, planning your itinerary can be daunting, but worry not, our 4-day Barcelona itinerary has got you covered. It includes some of the city's best attractions, and insider tips that will ensure you have an unforgettable Barcelona experience.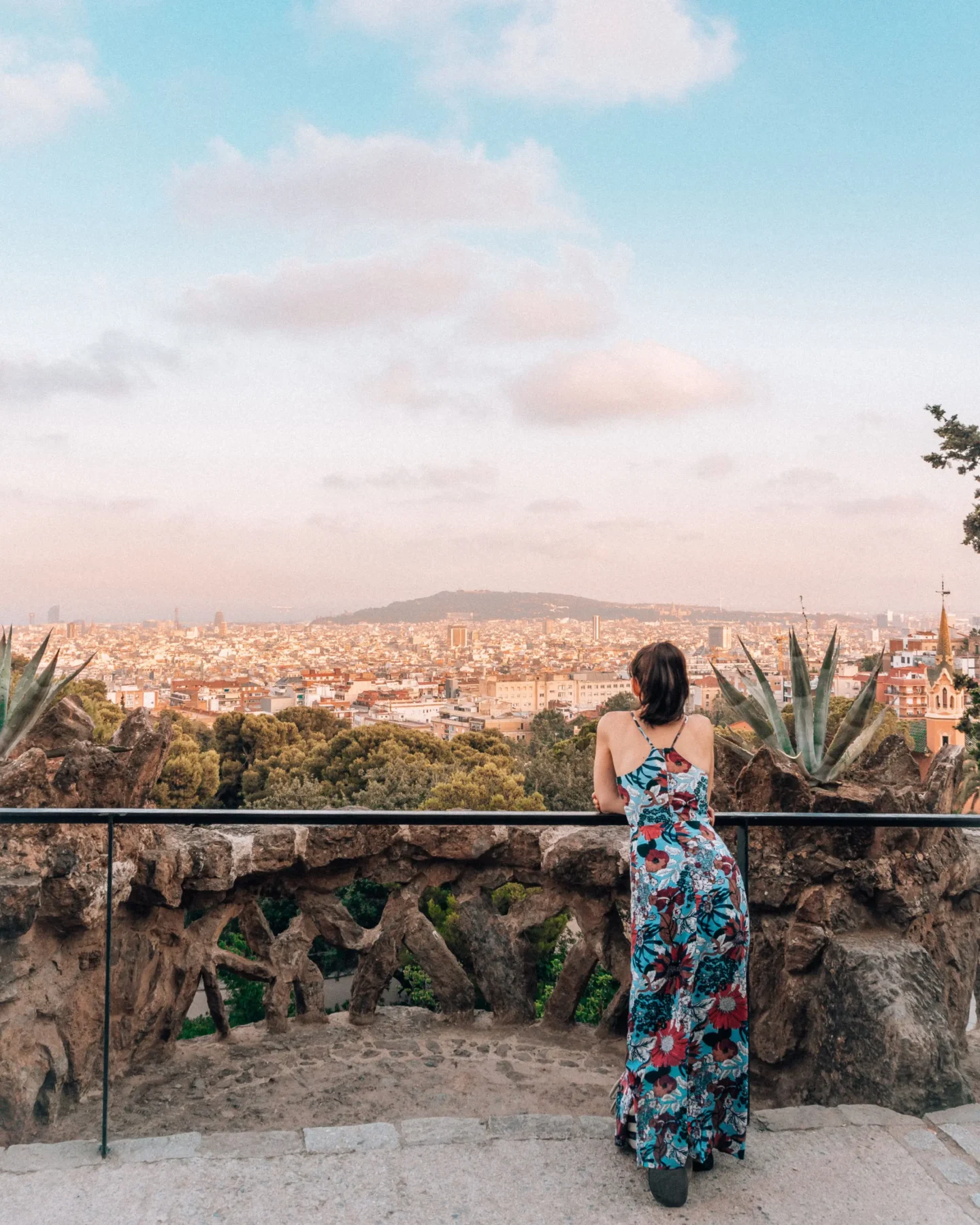 First time to Barcelona? Read our Barcelona Travel Tips for First-Timers
Day 1: Explore the Gothic Quarter and La Rambla
Start your day by exploring the Gothic Quarter, one of the best places to visit in Barcelona. The Gothic Quarter is the oldest part of the city. The Gothic Cathedral, Plaça del Rei, and the Basilica de Santa Maria del Mar are must-see attractions.
To get to the Gothic Quarter, you can take the metro to either Jaume I (L4) or Liceu (L3) stations. Alternatively, you can take a leisurely walk from the city center or hop on the hop-on-hop-off bus tour.
Click here to get your Barcelona Public Transportation Card 
Afterward, take a stroll down La Rambla, one of the most famous streets in Barcelona. There are plenty of things to do along La Rambla, where you'll find street performers, flower stands, and souvenir shops.
When exploring La Rambla, be aware of pickpockets as it's a popular spot for tourists. Keep your belongings close and avoid wearing flashy jewelry. Make sure to stop at La Boqueria Market, a colorful food market where you can try some local snacks.
Insider Tip: For a unique experience, visit the rooftop terrace of Hotel 1898 for a stunning view of the Gothic Quarter and La Rambla. Enjoy a drink while taking in the panoramic views of the city.
In the evening, head to Montjuïc to watch the Magic Fountain light show. The show runs from Thursday to Sunday and is a breathtaking display of water, light, and music. Arrive early to get a good viewing spot as it can get crowded. Also, bring a jacket as it can get chilly at night.  
Day 2: Visit Park Güell and Catch a Show at the Palau de la Música Catalana
Start your day off right by adding Park Güell to your Barcelona itinerary. Park Güell is a UNESCO World Heritage Site designed by the famous architect Antoni Gaudí. The park offers stunning views of the city, unique architecture, and beautiful gardens.
To get to Park Güell, take the metro to Lesseps or Vallcarca station, and then it's a short walk uphill to the park's entrance.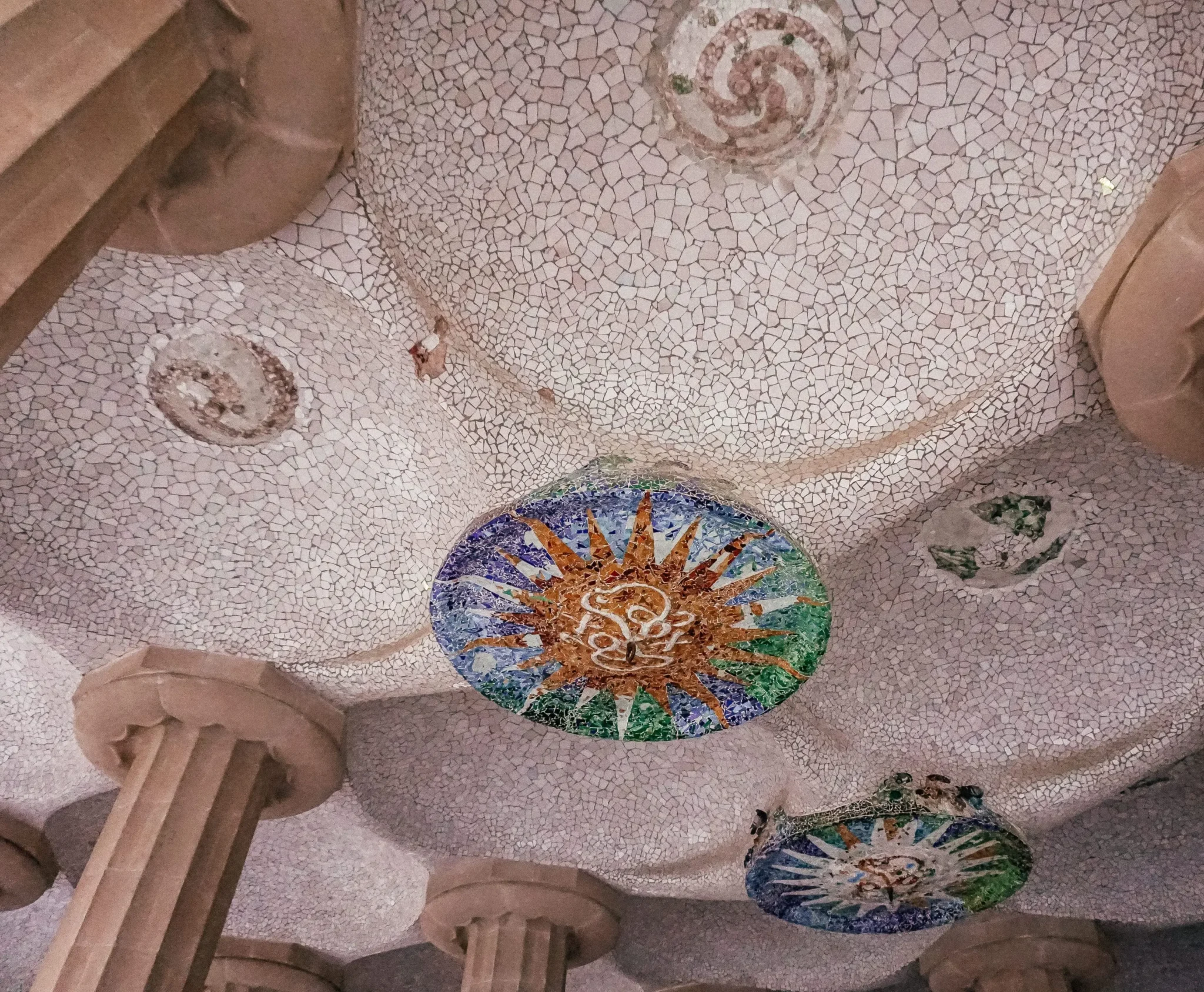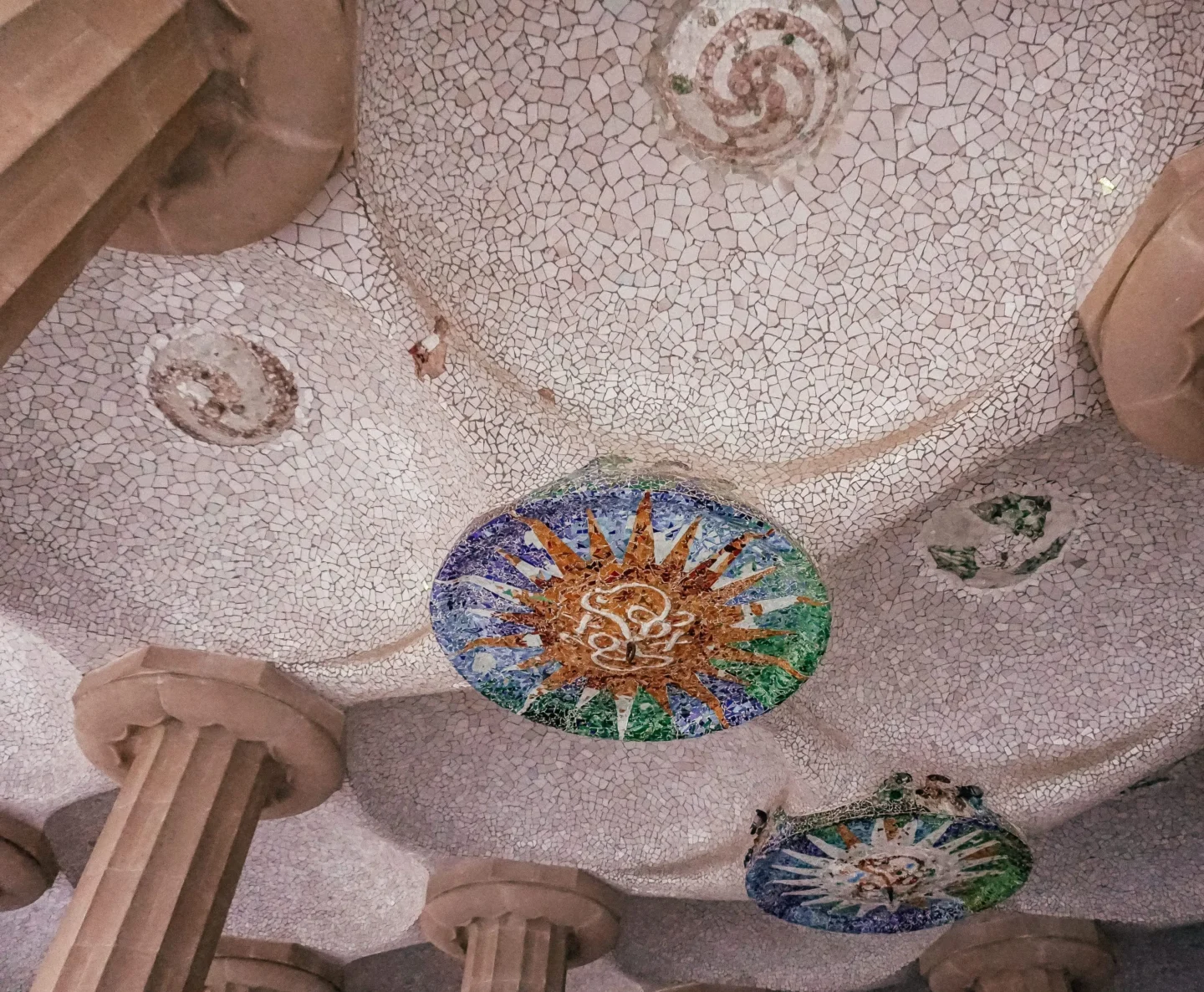 We recommend purchasing your tickets in advance to avoid the long lines. Among the many things to do in the park, make sure to visit the Sala Hipòstila. The Sala Hipòstila is an impressive room supported by 86 columns, and the famous multicolored mosaic lizard at the entrance.
Insider Tip: Casa Batlló and La Pedrera are both within walking distance of each other, and you can save money by purchasing a combined ticket. You can purchase them directly from the attraction's website or from authorized ticket sellers like Barcelona Pass or Ticketbar.
Afterward, head to the Eixample district to see more of Gaudí's work, including Casa Batlló and La Pedrera. In the evening, one of the best places to visit in Barcelona is the stunning Palau de la Música Catalana to catch a Flamenco show. We recommend arriving early to explore the stunning architecture of the concert hall before the show begins.
Also, keep in mind that photography is not allowed during the performance. To get to Palau de la Música Catalana, take the metro to Urquinaona station or Catalunya station, and then it's a short walk to the concert hall.
Day 3: Explore the Sagrada Familia and Born district
Next in our Barcelona itinerary: Explore the iconic Sagrada Familia. Getting to the Sagrada Familia is easy. You can take the metro to the Sagrada Familia station or hop on one of the many buses that stop nearby. It's recommended to book your tickets online in advance to avoid long lines, especially during peak tourist season.
Insider Tip: If you want to avoid the crowds and have a more peaceful experience, visit early in the morning or in the late afternoon. The light at these times of day also creates a beautiful atmosphere inside the church.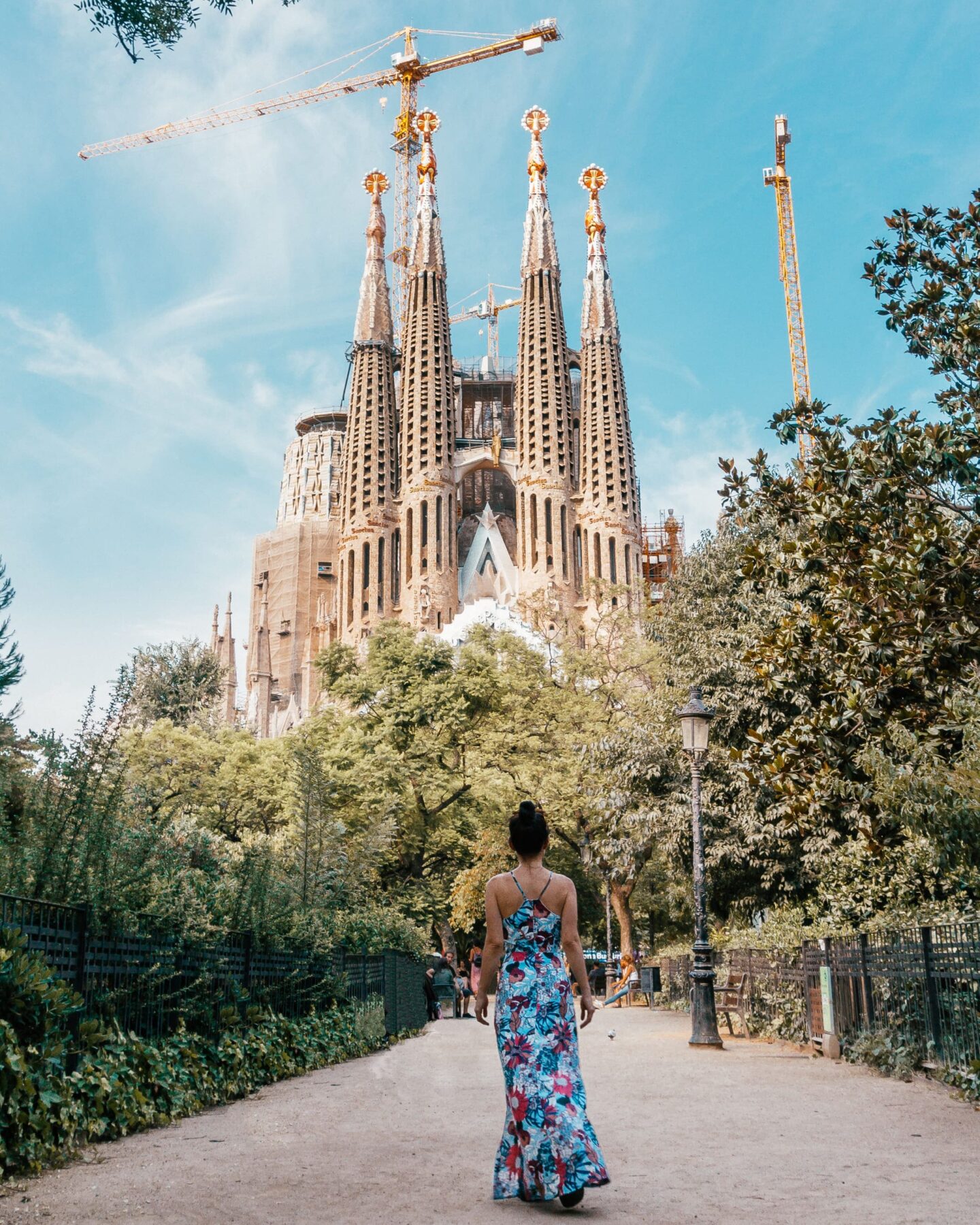 After visiting the Sagrada Familia, head to the Born district, which is just a short metro ride away. This trendy area is known for its unique boutiques, bars, and restaurants. The Picasso Museum is located here and is a must-visit for art lovers. The beautiful Santa Maria del Mar church is also located in the Born district and is worth checking out.
In the evening, head to Barceloneta Beach for a meal and drinks. Barceloneta Beach is a must-visit spot on your Barcelona itinerary. The seafood restaurants along the beach offer a variety of fresh seafood dishes, and the views of the Mediterranean Sea are stunning.
In addition to enjoying a delicious meal, there are plenty of things to do at Barceloneta Beach. Take a stroll along the boardwalk, rent a bike or paddleboard, or simply relax on the sand and soak up the sun. Make sure to arrive early to secure a good spot and watch the sunset.
Insider Tip: The restaurants along the beach can be quite pricey, so consider heading a few blocks inland for more affordable options.
Check out our Sustainable Travel Tips
Day 4: Take a day trip to Montserrat and explore Gràcia
Montserrat is a must-visit on any Barcelona itinerary, offering breathtaking views and a unique cultural experience. The monastery is famous for the Black Madonna statue.
To get to Montserrat, you can take the train from Plaça d'Espanya station in Barcelona. Trains depart every hour and the journey takes around one hour. Once you arrive at Montserrat, you can take a funicular or cable car up to the monastery. It's important to note that the funicular and cable car can get crowded, so it's best to arrive early to avoid long waits.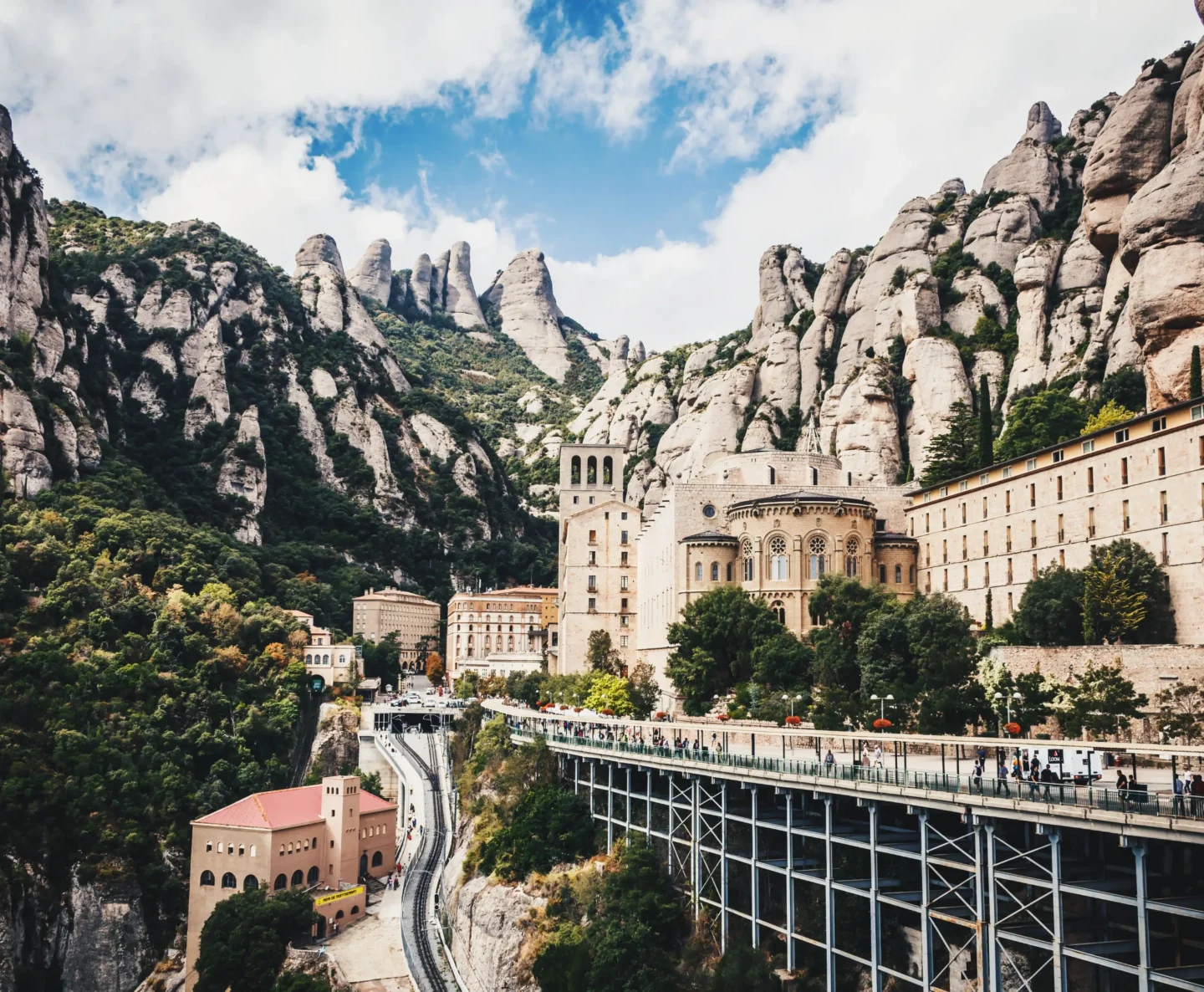 Insider Tip: Book your tickets in advance to avoid long lines, bring comfortable shoes as there is a lot of walking involved, and visit the Montserrat Museum to learn about the history of the monastery.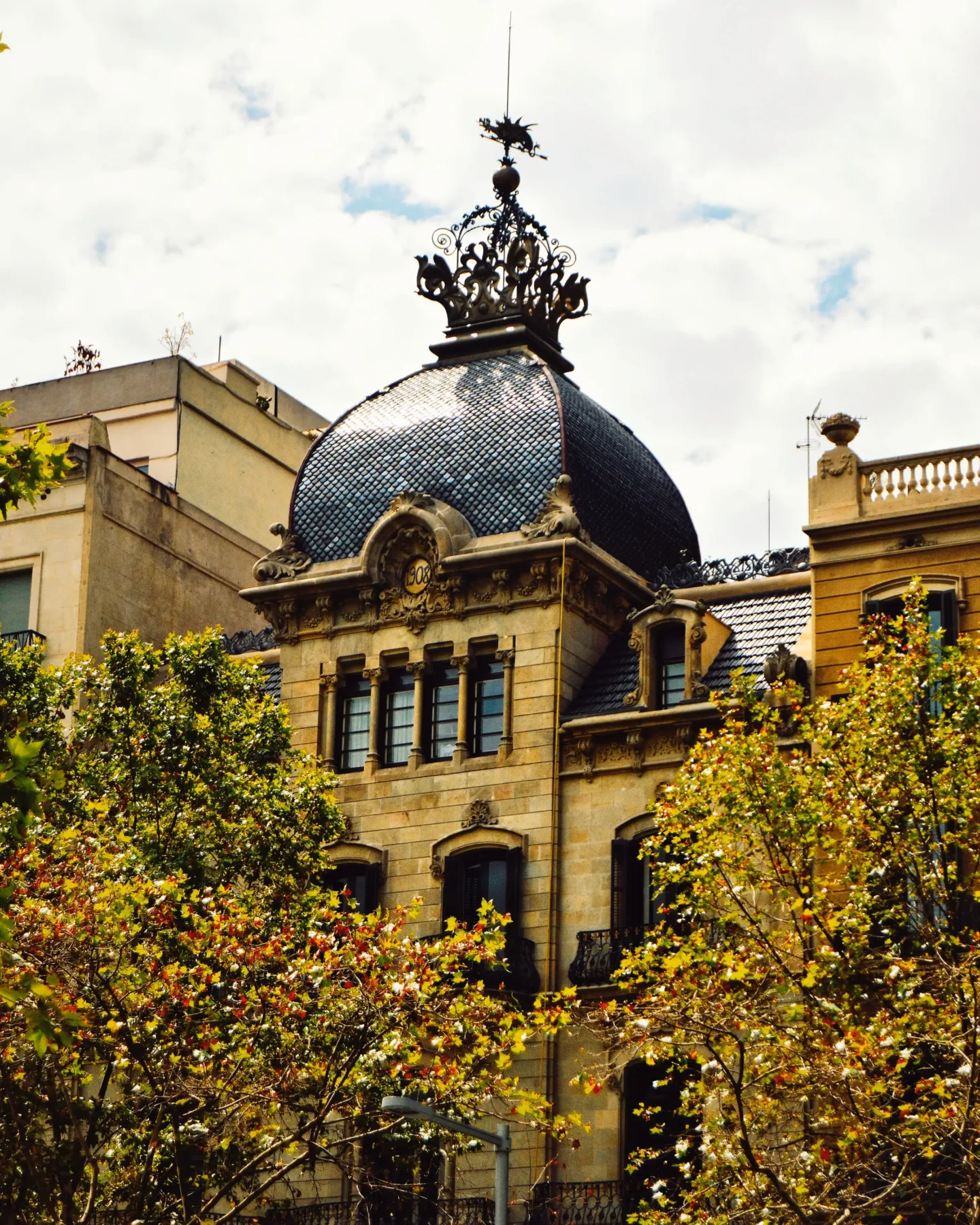 Afterward, return to the city and explore the Gràcia district, known for its bohemian vibe and street art. To explore the Gràcia district, take the metro to the Fontana station. Here, you'll find narrow streets lined with colorful buildings, cafes, and shops. Be sure to check out the famous Casa Vicens, one of Gaudí's lesser-known works, and the Plaça del Sol, a popular spot for locals to gather.
In conclusion, this Barcelona itinerary is a perfect guide for first-time visitors to explore the city. With its rich history, stunning architecture, vibrant culture, and delicious food, you'll never run out of things to see and do. By following this four-day itinerary, you'll be able to experience some of the city's top attractions while also getting a taste of local life. Whether you're a history buff, a foodie, or just looking to relax and enjoy the beauty of the city, Barcelona won't disappoint.
For places to stay in Barcelona, click here for a list and the latest prices!
Wishing you pleasant trips!
Sue & Renesh
* Disclaimer: As an Amazon Associate I earn from qualifying purchases. Some links included in this description are affiliate links. If you purchase a product or service with the links that I provide I may receive a small commission. There is no additional charge to you! Thank you for supporting my blog so I can continue to provide you with free more each week!  
Check here for a list and the latest prices of where to stay in Barcelona, Spain.
For other places to stay in Spain, click here for a list and the latest prices.  
OUR MUST-HAVE EUROPE TRAVEL ESSENTIALS
Universal Adapter – Universal All in One Worldwide Travel Adapter is the ultimate solution to all your charging needs while on the go! With its compact size and compatibility with over 150 countries, you can now travel worry-free without the fear of running out of battery or not being able to charge your device.
Ear Plug – Noise Reduction Ear Plugs are a must-have for long haul flights. These ear plugs are designed to block out unwanted noise, allowing you to get some much-needed rest and relaxation during your flight.
Eco-Friendly Sunscreen – Banana Boat Sport Ultra Reef Friendly Sunscreen Lotion is not only safe for your skin but also for the coral reef, making it the perfect choice for water activities without harming the marine creatures.
Portable Utensil – Portable Utensil is a great way to reduce your waste while traveling. These portable utensils are lightweight and easy to pack, making them a convenient addition to your travel gear.  
MORE ON TRAVEL TIPS
TRAVEL LIKE A LOCAL: INSIDE TIPS FOR EXPLORING SOUTHEAST ASIA
20 THINGS WE WISH WE KNEW BEFORE TRAVELING TO BANGKOK
MALAYSIA INSIDER TIPS: WHAT LOCALS WANT YOU TO KNOW BEFORE TRAVELING TO MALAYSIA
KUALA LUMPUR TRAVEL GUIDE FOR FIRST-TIMERS
A GUIDE TO VISITING MALAYSIA DURING RAMADAN
TIPS FOR ISLAND HOPPING IN THAILAND
KOH LIPE TRAVEL INFORMATION FOR FIRST-TIMERS  
---