We've created this updated Bali Travel Guide for First-Timers, building upon our previous blog post on "What to Know Before Traveling to Bali for First Timers. Bali has so much to offer. It has something for everyone: breathtaking landscapes, stunning beaches, and rich cultural heritage.
As first-time visitors to Bali, having questions and uncertainties about local customs and etiquette is natural. With the latest information as of July 2023, this guide aims to provide you with all the essential information you need to ensure a smooth journey through this remarkable island.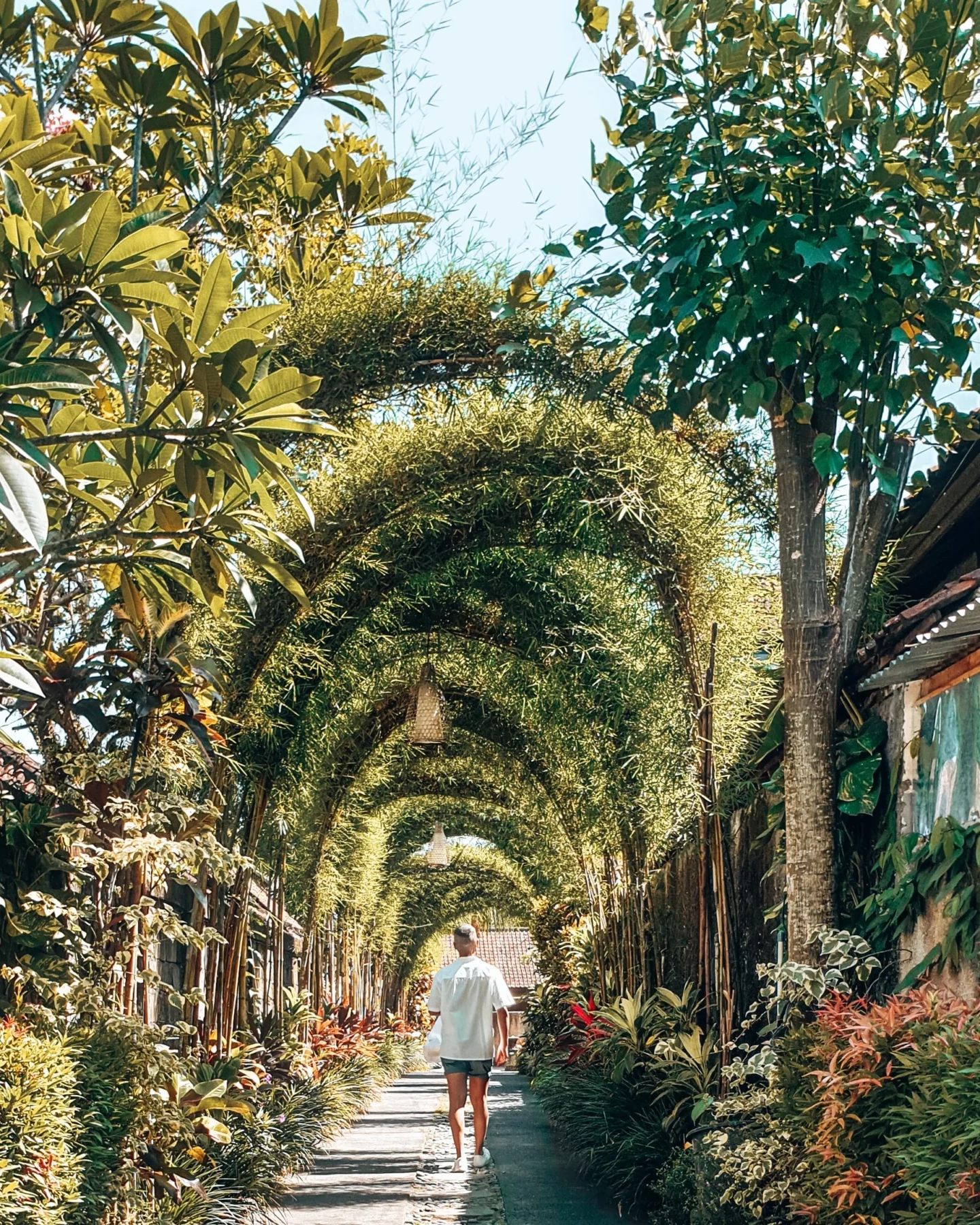 First time in Bali? Check Here for our 5 Top Things To Do In Bali
and Click Here for our Bali Bucket List
THE BASICS
Currency: Indonesian Rupiah (IDR). Approximately IDR 15,000 to USD 1 (as of July 2023).
Language: Bahasa Indonesia. English is widely spoken in tourist areas.
Visas Etc (Updated with new July 2023 visa and entry requirements!): Travelers from 92 countries can still obtain a Visa on Arrival (VOA) for a stay of up to 30 days, with an option for a one-time extension at the local immigration office in Kuta (for a fee). It's important to note that eligibility for the VOA is based on your nationality (passport), not your country of origin. Here are some key details regarding the VOA and VEA:
Visa on Arrival (VOA) costs IDR500,000 per person (applies to adults and children). There are two options: pay on arrival or apply and pay online from 14 days up to 48 hours before arrival.
A passport valid for at least six months beyond the date of your visit is required.
Vaccination certificates are not required for entry into Bali.
Visa Exemption Arrangement (VEA) is free and only applicable to 10 specific countries, allowing a stay of up to 30 days.
For the VOA and VEA list of countries, click here.
Additionally, travelers need to fill in the e-declaration Customs form. After submitting the form, a QR code will be generated. Please remember to take a screenshot of the QR code because you will need to present it to customs officers. They will scan the QR code before allowing you to proceed.
From our recent experience, there's no longer a physical entry card to fill out. It's all about going through immigration and biometrics now. However, here's the catch: we noticed a bit of chaos upon arrival. The Visa on Arrival (VOA) counters weren't marked, and there were no signs to guide us. So, we advise asking about the VOA and getting it sorted before joining the immigration queue.
In this Bali travel guide for first timers, our pro tip is to fill in the e-declaration customs form on your phone instead of queuing up. Trust us; there's usually a massive jam that can consume much time. We learned this the hard way during our immigration and customs journey, which took around 1.5 hours due to the long lines and confusion.
Vaccinations: No specific vaccinations are required to enter Bali, but it's recommended to be up to date on routine vaccines. Consult with your healthcare provider for personalized advice.
Religion: Bali is predominantly Hindu, while the rest of Indonesia is primarily Muslim. Balinese Hinduism has unique customs and traditions, heavily influencing the island's culture.
Cultural Festivals: Nyepi, also known as the "Day of Silence," is observed on the Saka new year according to the Balinese calendar. This sacred day is dedicated to self-reflection and spiritual introspection. The Balinese people adhere to specific restrictions from 6 am to 6 am the following day to honor the occasion.
These restrictions encompass refraining from lighting fires and keeping lights low, abstaining from work and entertainment, avoiding travel, and, for some individuals, practicing complete silence and fasting.
WEATHER
Best time to go: April to October
Bali has a tropical climate with two main seasons: the dry season (April to October) and the wet season (November to March). The dry season is generally considered the best time to visit, with less rainfall and lower humidity. Temperatures range between 25°C to 35°C year-round.
HEALTH, SAFETY, AND LAWS
Crime
Bali is generally a safe destination for travelers. However, petty theft and pickpocketing can occur, especially in crowded tourist areas. Keep an eye on your belongings, avoid displaying expensive items, and use hotel safes for valuable possessions.
Safety
Take basic safety precautions such as avoiding isolated or poorly lit areas at night, using reliable transportation, and being cautious with your belongings. If renting a scooter, wear a helmet, follow traffic rules, and be mindful of your surroundings.
Water
Tap water in Bali is not safe for drinking. Stick to bottled water and avoid ice in drinks from street vendors. Be cautious with food from street stalls and choose reputable restaurants for hygienic meals.
Food
Bali offers various culinary delights, from traditional Balinese cuisine to international dishes. The food hygiene standards are generally good in established restaurants and resorts. However, please be careful when eating street food and make sure it is freshly cooked and served hot. Grabfood is generally accessible throughout Bali.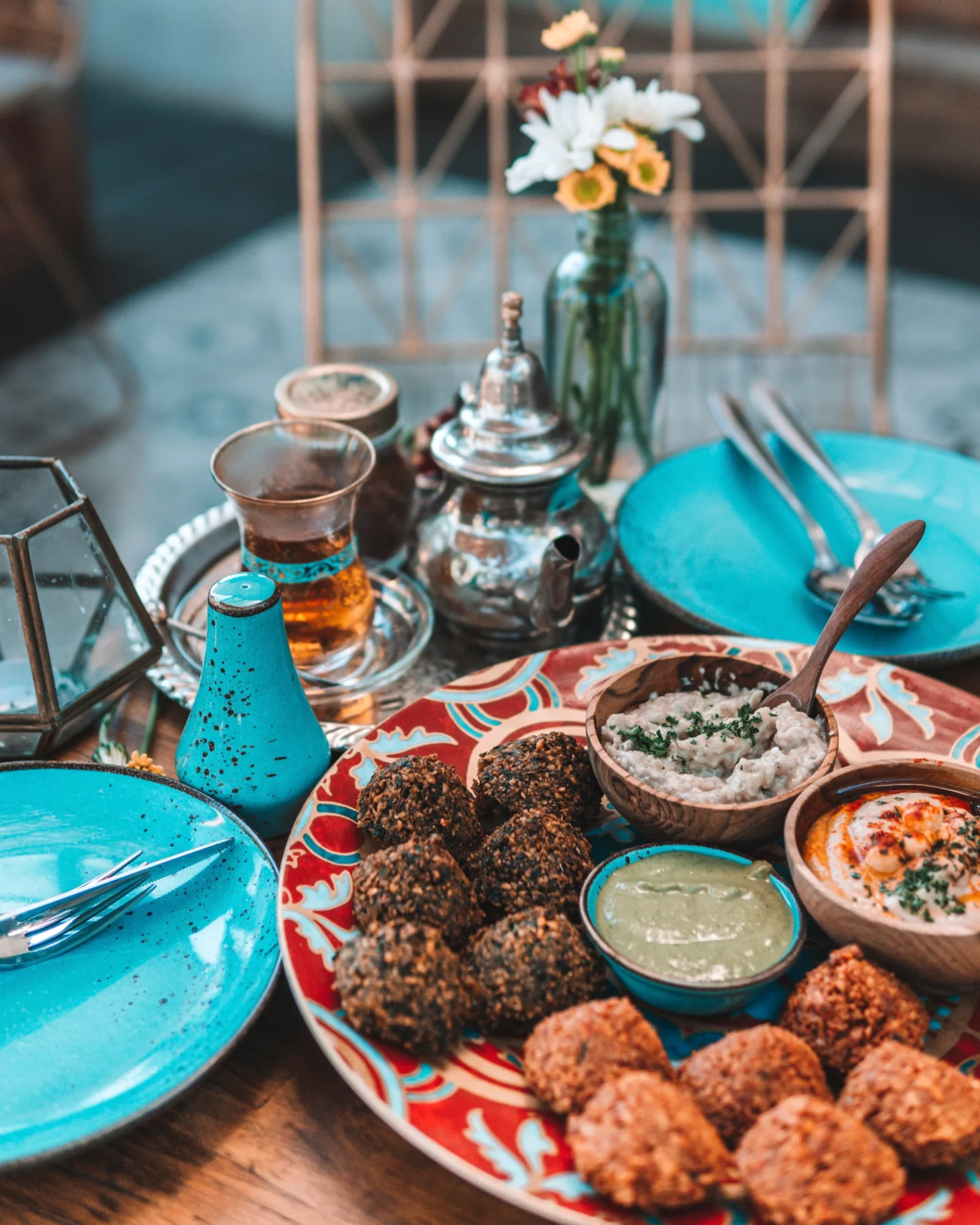 Read our 5 must-try vegan dishes in Bali
Drugs
Indonesia has strict drug laws, and possession of drugs can lead to severe penalties, including imprisonment or even the death penalty. Avoid involvement with drugs in any form.
MONEY
Cash, Card, ATMs
The local currency in Bali is the Indonesian Rupiah (IDR). Cash is widely accepted, especially in smaller establishments and regional markets. Credit cards are accepted in hotels, upscale restaurants, and larger establishments. ATMs are widely available in tourist areas, allowing you to withdraw cash in local currency.
Tipping
Tipping is not expected in Bali, but it is appreciated for exceptional service. Some upscale restaurants and hotels may include a service charge, but it's optional in smaller establishments.
Bargaining
Bargaining is expected in Bali, especially in markets and smaller shops. Feel free to negotiate the price, but remember to do so respectfully and with a friendly attitude.  
TOP ATTRACTIONS – THINGS TO SEE AND DO
Some of the must-visit places we would like to highlight in our Bali travel guide for first timers:
TRANSPORT
Getting from the Airport to your Hotel
Ngurah Rai International Airport, also known as Denpasar International Airport, is the main gateway to Bali. Taxis are readily available at the airport, and it's recommended to use official airport taxis or reputable transportation services. Negotiate the fare before getting in the cab, or consider booking a transfer in advance.
GrabCar / Taxi
This is one of the most important Bali travel guide for first timers! When it comes to using Grab in Bali, it's to note that not all areas permit ride-sharing services. This includes airport pickups, Ubud, Canggu, and certain spots in Seminyak. So, if you're planning a day trip via Grab, please check if the specific area allows for Grab pickups. If it doesn't, booking a car for your day trip is better to ensure a reliable return.
While local taxis are available, bargaining can be challenging, especially during peak travel times or when it's raining, and there's a high influx of tourists.
Car / Scooter Rental
Renting a car or scooter is a popular option for exploring Bali independently. Ensure you have a valid driver's license and familiarize yourself with local traffic rules. Be cautious when driving, especially on busy roads, and wear helmets if riding a scooter.
Private Drivers / Tours
Hiring a private driver or joining guided tours is convenient for exploring Bali's attractions. You can arrange customized itineraries and have a local expert to guide you. Check out our recommended 5-day Bali itinerary!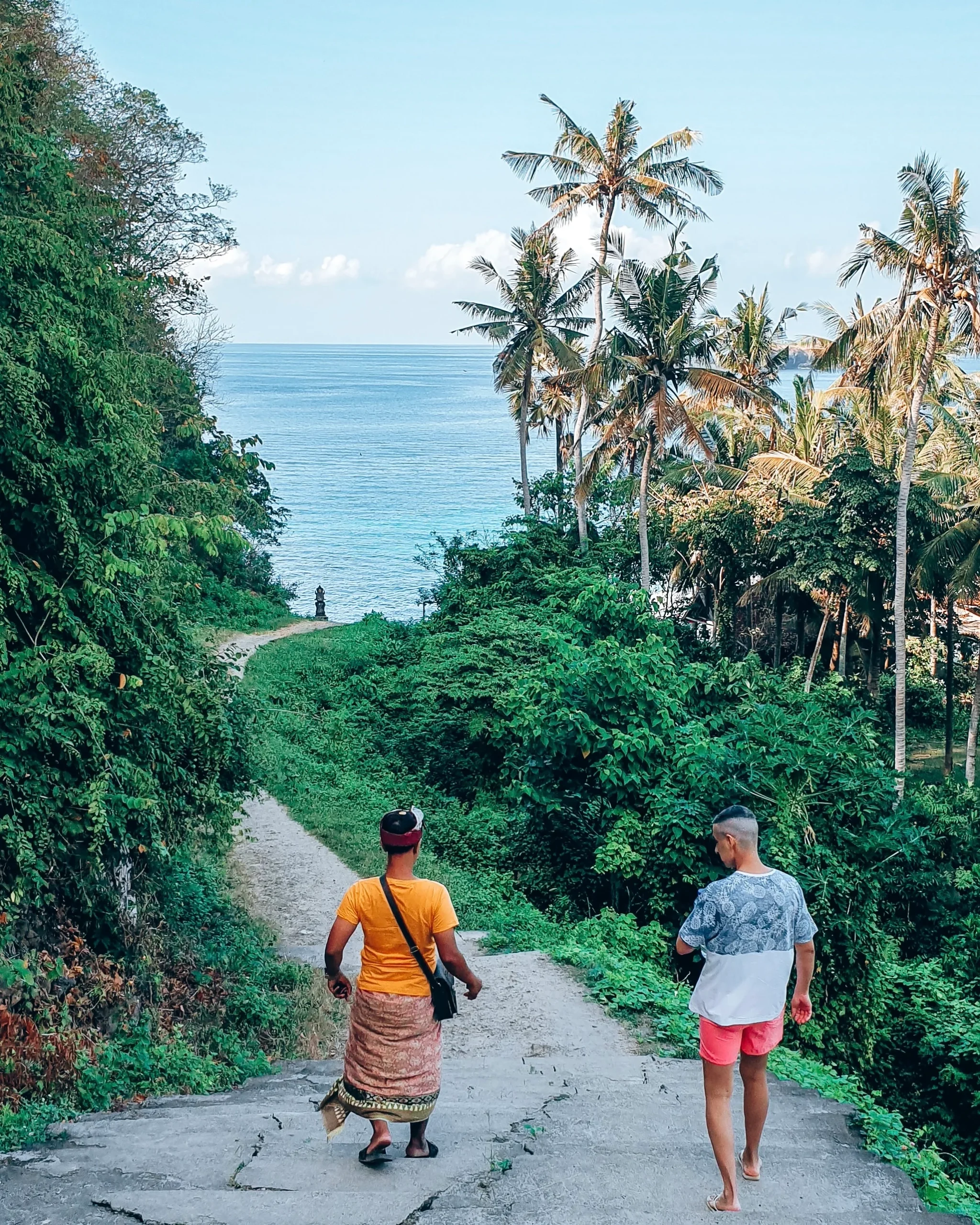 CULTURAL ETIQUETTE AND CUSTOMS IN MALAYSIA
Respect for Balinese Customs and Traditions
Bali is deeply rooted in its Hindu traditions and customs—respect Balinese culture by dressing modestly when visiting temples or participating in religious ceremonies. Cover your shoulders and wear a sarong around your waist. Avoid pointing with your feet or touching people's heads; it is disrespectful.
Temple Etiquette
When entering temples, remove your shoes before stepping onto the temple grounds. Follow the instructions of the temple staff and maintain a respectful demeanor. Do not climb on sacred structures or disturb offerings.
Balinese Offerings
You will often come across small offerings, called canang sari, placed on the ground or in front of shops and homes. Avoid stepping on them; if you accidentally encounter one, try not to disturb it.
Balinese Dances and Performances
Witnessing traditional Balinese dances is a must-do experience. During performances, maintain a quiet and respectful atmosphere. Avoid using flash photography, which can disrupt the dancers and affect the ambiance.
These are things to know when traveling to Bali for the first time. Remember to embrace the local culture, be mindful of your surroundings, and enjoy the beauty and hospitality of the island. Safe travels, and we hope you enjoy our Bali travel guide for first timers!
Wishing you magical experiences,
Sue + Renesh
Luxury Romantic Villa – AYONA VILLA: A luxurious in the heart of Seminyak, Bali. Ayona Villa features a private pool, lush gardens, and modern amenities, providing the perfect setting for a relaxing vacation. It's tranquil atmosphere and comfortable facilities make it an ideal choice for travelers seeking a peaceful and rejuvenating stay. Find the latest prices for Ayona Villa here.
Luxury Romantic Villa – THE PURIST VILLAS RESORT & SPA: Experience the epitome of serenity where you can indulge in private villas equipped with contemporary facilities, surrounded by lush gardens and a rejuvenating spa. The resort provides traditional Balinese activities like rice field trekking and cooking classes. Find the latest prices for The Purist Villas Resort & Spa here.
Check out here for best budget hostels in Bali.
For other places to stay in Bali, click here for a list and the latest prices.
OUR MUST-HAVE BALI TRAVEL ESSENTIALS
Waterproof Bag – HEETA Waterproof Dry Bag is a game-changer for any adventurer looking to keep their belongings dry and secure during any water activity. The durable and lightweight design allows you to easily store and carry all your essential items while enjoying any water-based adventure. Whether kayaking, fishing, island hopping, or just lounging at the beach, HEETA has got you covered!
Universal Adapter – Universal All in One Worldwide Travel Adapter is the ultimate solution to all your charging needs while on the go! With its compact size and compatibility with over 150 countries, you can now travel worry-free without the fear of running out of battery or being unable to charge your device.  
MORE ON TRAVEL TIPS
TRAVEL LIKE A LOCAL: INSIDE TIPS FOR EXPLORING SOUTHEAST ASIA
20 THINGS WE WISH WE KNEW BEFORE TRAVELING TO BANGKOK
MALAYSIA INSIDER TIPS: WHAT LOCALS WANT YOU TO KNOW BEFORE TRAVELING TO MALAYSIA
KUALA LUMPUR TRAVEL GUIDE FOR FIRST-TIMERS
A GUIDE TO VISITING MALAYSIA DURING RAMADAN
TIPS FOR ISLAND HOPPING IN THAILAND
KOH LIPE TRAVEL INFORMATION FOR FIRST-TIMERS
---
LIKE THIS? PIN IT FOR LATER!