Welcome to our ultimate Bali travel tips, where we share our insider knowledge and personal experiences on what you need to know before traveling to this enchanting island. As a couple who has visited Bali many times, we've learned the importance of preparing for the unexpected. From navigating the local cuisine as vegan travelers to exploring Bali's diverse landscape, we've got you covered with our comprehensive Bali travel tips. So, whether you're seeking relaxation on Bali's stunning beaches or embarking on an adventure to its lush rainforests, let our travel experience help guide you through your unforgettable Bali journey.  
First time to Bali? Check Here for our 5 Top Things To Do In Bali
and Click Here for our Bali Bucket List
1. Visa requirements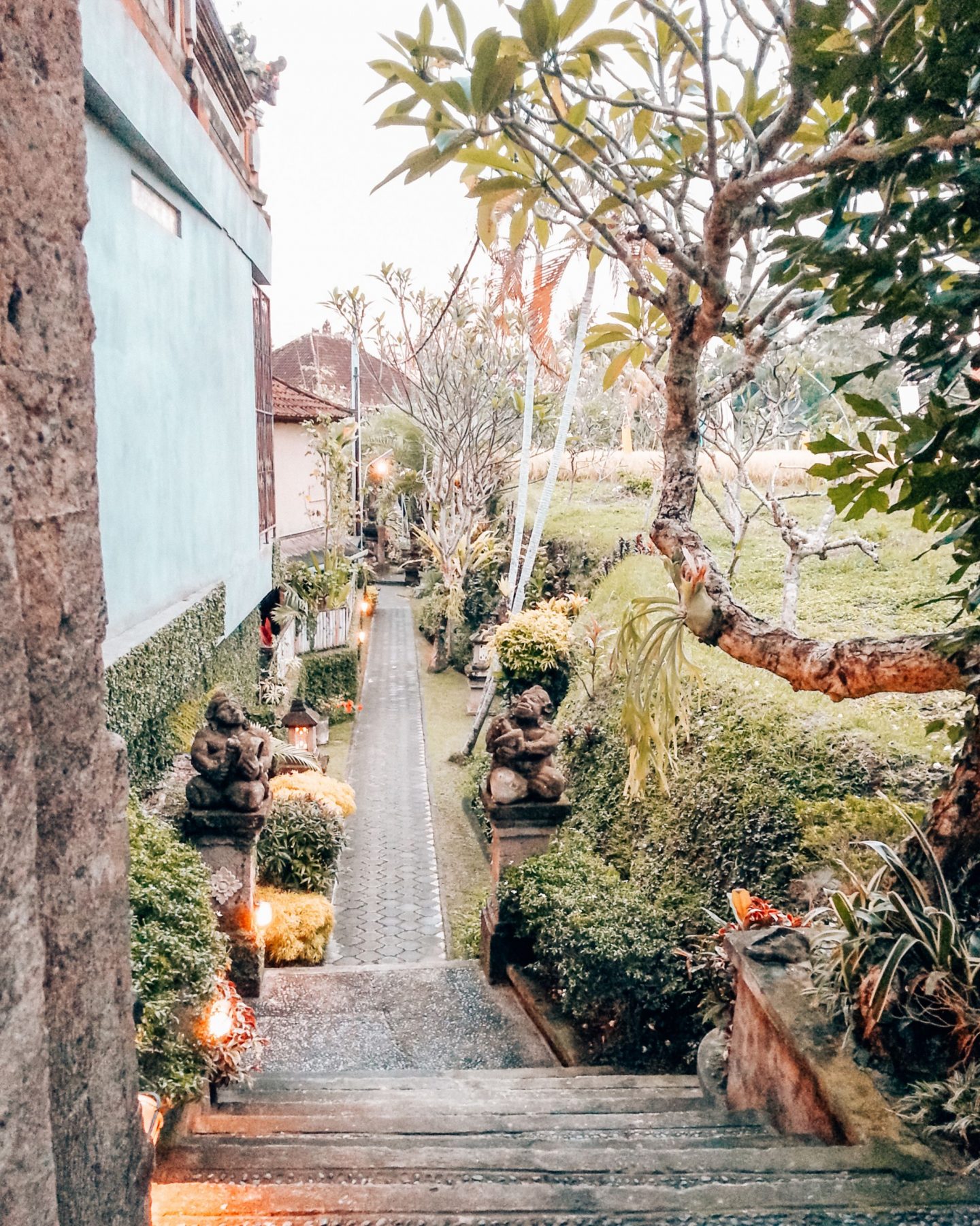 Our first and crucial Bali travel tip is regarding the visa requirements. We can say from experience that visa requirements can be a bit confusing. Depending on your country of origin, you may or may not need a visa to enter Bali. For Malaysians, fortunately, we can obtain a free visa on arrival for up to 30 days. However, it's important to check with your local embassy or consulate to ensure that you have the necessary documents and visas before traveling to Bali. A Bali guide book or online research can also help you to stay up-to-date with the latest visa requirements. Check here for more on visa requirements.
2. Language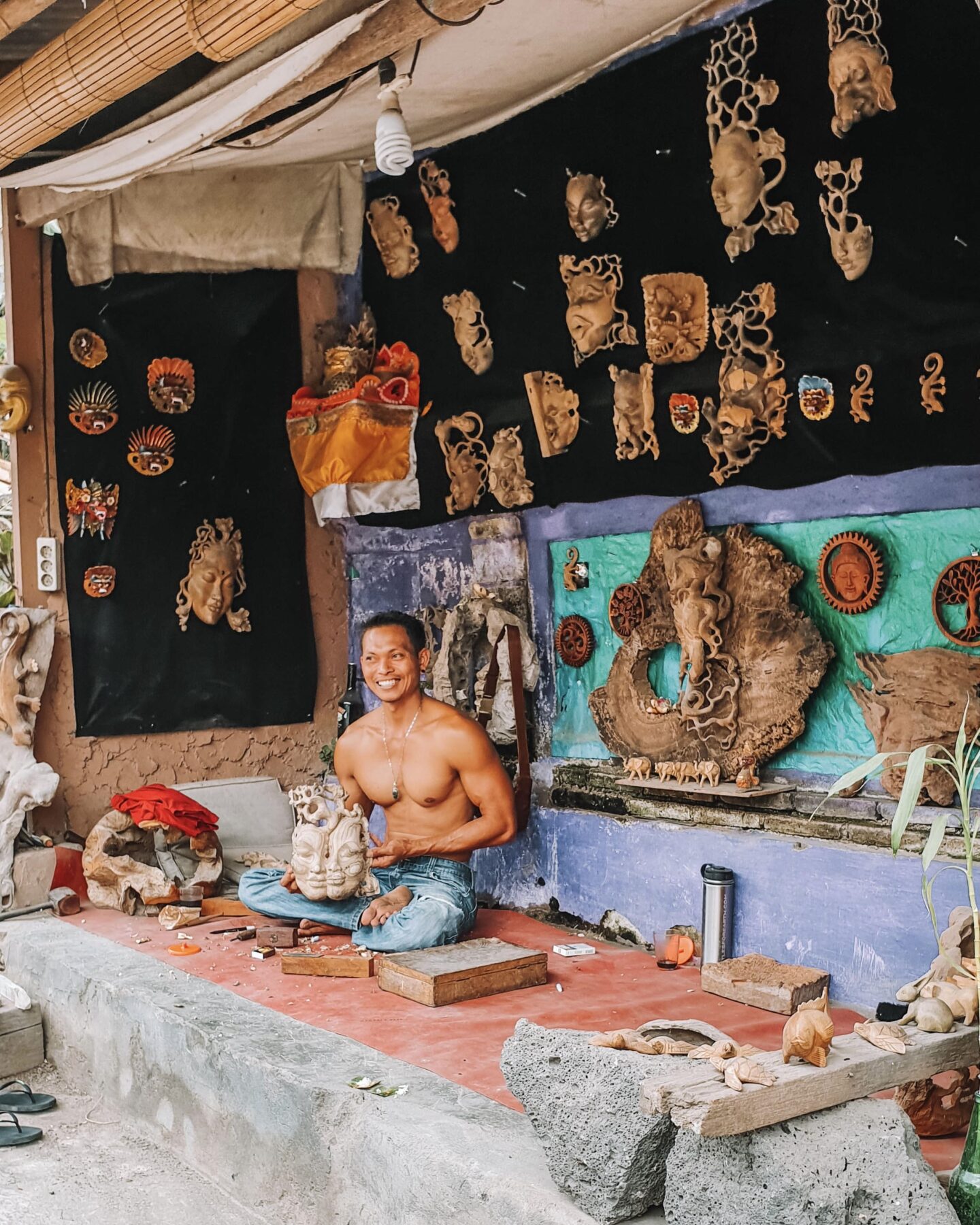 In terms of language, it's good to know that Indonesian is the official language in Bali. However, during our travels to Bali, we found that many locals also speak English, making it easy for us to communicate and get around. It's always helpful to learn a few basic phrases in the local language, such as "hello" and "thank you," but we didn't have any issues with language barriers during our trip. This is definitely a useful Bali travel tip to keep in mind when planning your trip. One of our favorites was Duolingo (register Duolingo here https://www.duolingo.com/register).
3. Currency
One of the essential Bali travel tips is to familiarize yourself with the currency. During our trip to Bali, my partner and I made sure to exchange our currency to Indonesian Rupiah before arriving. We found that it was more convenient to pay for meals, transportation, and other expenses using local currency. Be sure to check the exchange rate and bring small denominations as some shops and street vendors may not have change for larger bills.  
4. Weather
Bali's weather can be unpredictable, but as frequent visitors to this beautiful island, we've learned to adapt to its tropical climate. The humidity can be intense, so it's important to stay hydrated and wear breathable clothing. Bali experiences rainy seasons, so it's always a good idea to pack a light raincoat or umbrella. One of our top Bali travel tips is to plan outdoor activities during the dry season, which is typically from May to September, to avoid getting caught in a downpour.  
5. Culture and customs
One of the things that we found fascinating about Bali is its unique cultural customs and traditions. As a Hindu-majority island, Bali is deeply rooted in its beliefs, and it's essential to respect their way of life as a visitor. One of the best Bali travel tips we can offer is to take the time to learn about their culture and customs before you go. For instance, it's customary to dress modestly when visiting temples, and women should cover their shoulders.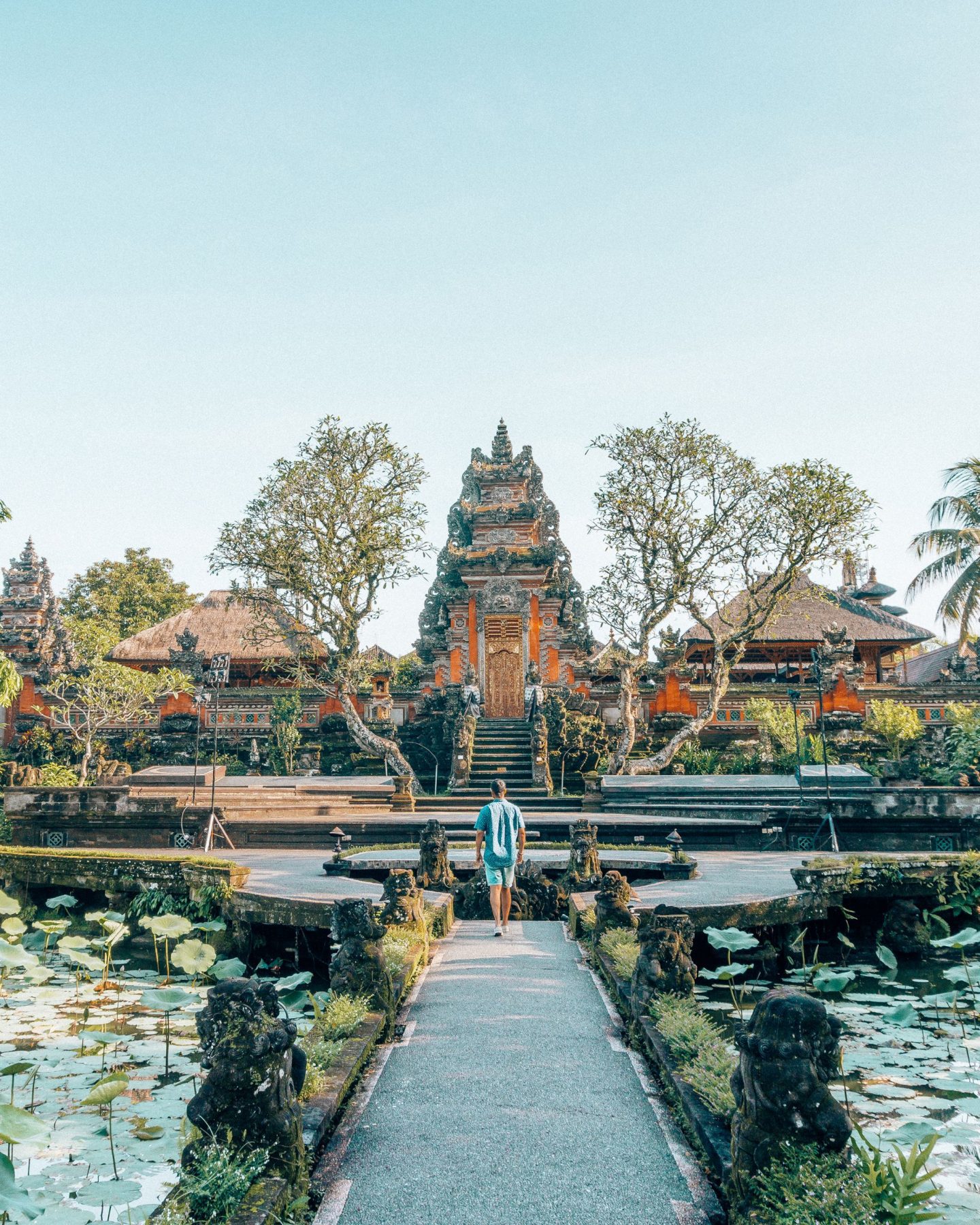 Additionally, visitors should refrain from touching or entering certain areas in temples, and it's best to ask for permission before taking photos of locals or their ceremonies. By understanding and respecting their customs, you'll gain a deeper appreciation for Bali's rich culture and history.  
Check out our Top 10 Must-See Temples in Bali
6. Transportation
Getting around Bali can be quite challenging, especially if you're not familiar with the area. During our travels to Bali, we found that hiring a driver or renting a scooter was the most convenient and efficient option. We learned that GrabCar is not available in some areas such as Ubud and Canggu districts, so it's essential to plan accordingly (Grab Car is the Uber in Southeast Asia).
Remember, transportation is a crucial part of your Bali travel itinerary, so it's best to plan ahead and know your options. Whether you choose to hire a driver or rent a scooter, always prioritize your safety and convenience. To avoid scams, we recommend arranging transportation with your hotel or hire a local driver for the day and agreeing on a fair price with the driver. By doing so, you can save yourself some hassle and enjoy your Bali trip to the fullest.
7. Health and safety
As avid travelers, we have explored various destinations around the world, but Bali remains one of our favorites. Our Bali travel tip is to note that Bali, like any other place, has some common health risks that travelers should be aware of. For example, mosquito-borne illnesses like dengue fever and malaria are prevalent in some areas, and water-borne diseases can also pose a risk. It is crucial to take the necessary precautions, such as using mosquito repellent, drinking bottled water, and practicing good hygiene.
Additionally, before traveling to Bali, it is essential to get the necessary vaccinations. Some of the recommended vaccinations include Hepatitis A and B, Typhoid, and Rabies. It is best to consult with a healthcare professional or travel medicine clinic to determine the appropriate vaccinations for your trip. Taking these precautions can help ensure a safe and healthy trip to Bali.  
8. Accommodation 
During our travels to Bali, we have experienced a variety of accommodation options. From budget-friendly hostels to luxurious resorts, Bali offers something for every type of traveler. We recommend doing research in advance to find the best fit for your budget and preferences. Our ultimate Bali travel tip is to consider staying in a villa or homestay, which can offer a more authentic experience and allow you to connect with local culture. Additionally, many villas come with a private pool, adding an extra level of relaxation to your stay.
Our top picks are Ayona Villa Bali and Purist Villas Resort & Spa, which offer an unparalleled level of privacy, comfort, and luxury. Staying in a private villa allows you to enjoy the beauty of Bali while feeling like you have your own personal paradise.
Check the latest prices for The Purist Villas Resort and Spa and Ayona Villa here
For other places to stay in Bali, click here for a list and the latest prices.
9. Food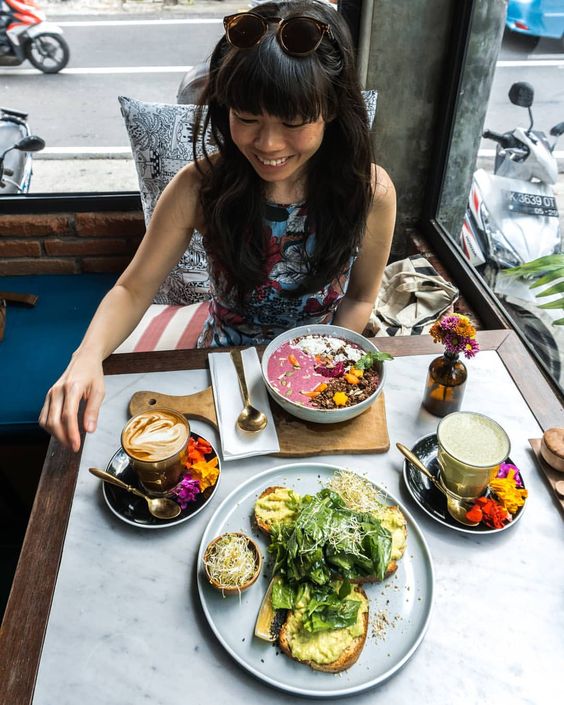 One of our ultimate Bali guide is to explore the diverse vegan-friendly food options available in the region. As vegan travelers, we were initially unsure about what kind of food options we would find in Bali. However, we were pleasantly surprised to find that Bali has a wide range of delicious vegan-friendly options. From traditional Indonesian dishes like Gado-Gado and Nasi Goreng, to western-style cafes and restaurants offering plant-based meals, Bali has something to satisfy every palate. Try out the local warungs (small restaurants) which offer authentic Balinese cuisine at a fraction of the price of fancy restaurants. Not only are the warungs budget-friendly, but they also offer a glimpse into the daily life of the locals.  
Check here to see more of MUST-TRY VEGAN DISHES IN BALI
10. Bargaining and Tipping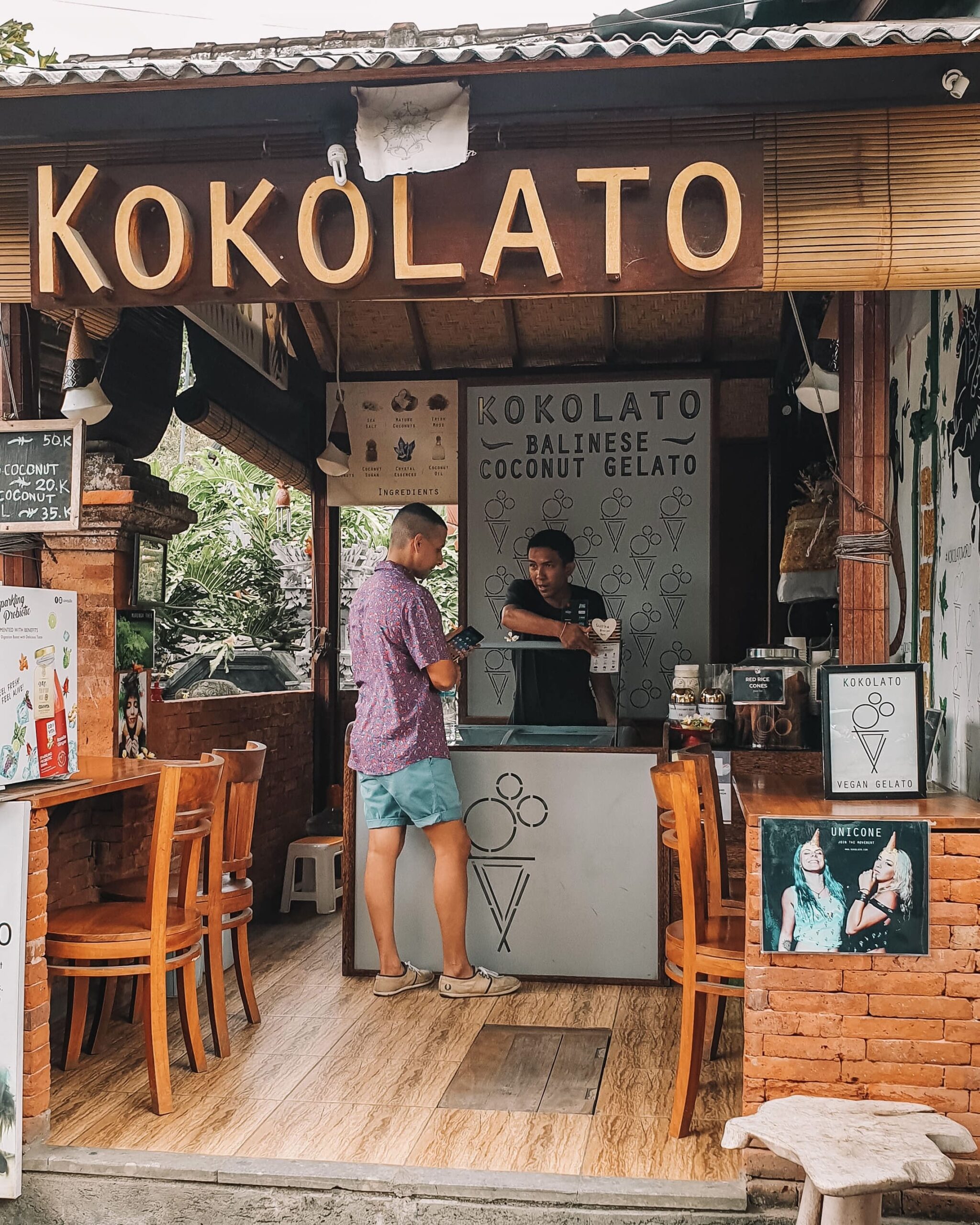 In Bali, we discovered that bargaining is a prevalent practice, particularly at local markets and souvenir shops. It was an enjoyable and thrilling experience, but we also realized the significance of being respectful and courteous while negotiating. Moreover, tipping is not mandatory, but it's a gesture of gratitude that locals appreciate. We made sure to express our appreciation for excellent service, especially at restaurants and for tour guides.  
11. Electricity
Our Bali travel tip is to always bring a universal adapter for your electronic devices. Bali's electrical outlets run on 220V, which can be different from what you use in your home country. Without an adapter, you might not be able to charge your phone, camera, or laptop. We've learned from experience that it's best to pack a universal adapter, so you can easily plug in your electronics without worrying about compatibility issues.  
12. Waterproof bags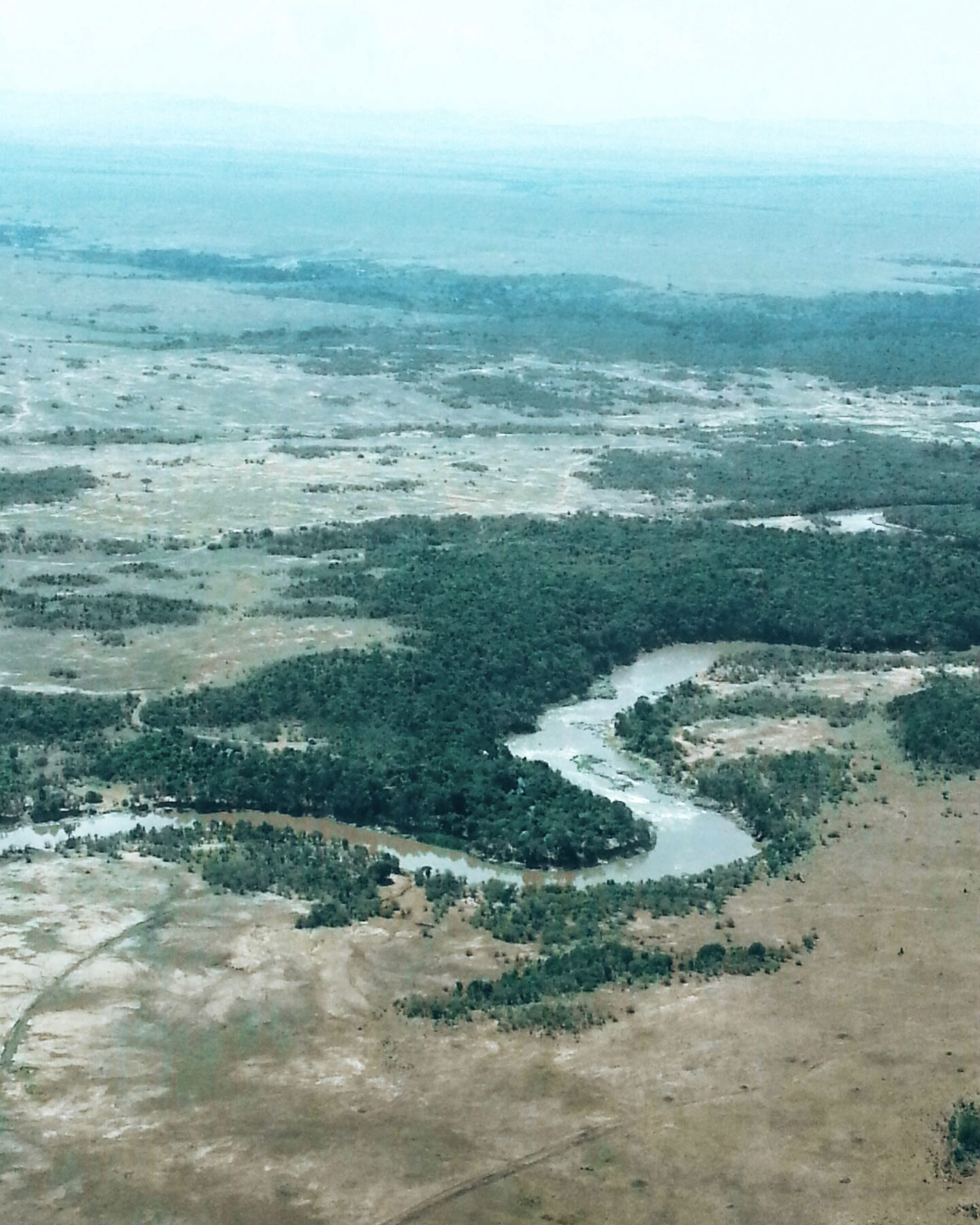 Another essential travel tip for Bali is to bring waterproof bags. These can be useful when traveling between the different islands, especially if you are taking a speedboat to your next destination. From our personal experience, it's always a good idea to keep your electronics and important documents in a waterproof bag to protect them from any water damage. Additionally, a waterproof bag can also be useful when going on water-based activities like snorkeling or rafting. Just be sure to test the bag for its waterproof capabilities before using it in any situation where you need to protect your belongings from getting wet.  
In conclusion, we hope these Bali travel tips have given you a better understanding of what to expect when visiting this magical island. Bali is a destination that will leave you with unforgettable memories and experiences, as long as you are well-prepared and respectful of the local culture. Remember to keep these tips in mind, and most importantly, have fun and enjoy your Bali adventure!
Happy travels!
Sue & Renesh
  * Disclaimer: As an Amazon Associate I earn from qualifying purchases. Some links included in this description are affiliate links. If you purchase a product or service with the links that I provide I may receive a small commission. There is no additional charge to you! Thank you for supporting my blog so I can continue to provide you with free more each week!  
OUR MUST-HAVE BALI TRAVEL ESSENTIALS
Waterproof Bag – HEETA Waterproof Dry Bag is a game-changer for any adventurer looking to keep their belongings dry and secure during any water activity. The durable and lightweight design allows you to easily store and carry all of your essential items while enjoying any water-based adventure. Whether you're kayaking, fishing, island hopping, or just lounging at the beach, HEETA has got you covered!
Universal Adapter – Universal All in One Worldwide Travel Adapter is the ultimate solution to all your charging needs while on the go! With its compact size and compatibility with over 150 countries, you can now travel worry-free without the fear of running out of battery or not being able to charge your device. 
MORE ON TRAVEL TIPS
TRAVEL LIKE A LOCAL: INSIDE TIPS FOR EXPLORING SOUTHEAST ASIA
20 THINGS WE WISH WE KNEW BEFORE TRAVELING TO BANGKOK
MALAYSIA INSIDER TIPS: WHAT LOCALS WANT YOU TO KNOW BEFORE TRAVELING TO MALAYSIA
KUALA LUMPUR TRAVEL GUIDE FOR FIRST-TIMERS
A GUIDE TO VISITING MALAYSIA DURING RAMADAN
TIPS FOR ISLAND HOPPING IN THAILAND
KOH LIPE TRAVEL INFORMATION FOR FIRST-TIMERS
---