Bali has recently implemented strict rules for tourists to preserve the sanctity of its cherished traditions. As of July 2023, travelers planning to visit this Indonesian paradise must know the new strict rules to ensure a respectful experience. In this blog, we will walk you through the strict regulations all tourists must abide by during their stay in Bali.
First time in Bali? Check Bali Travel Guide For First Timers (Updated July 2023!)
and Our Top Things To Do In Bali
1. Stricter Tourist Motorcycle Rentals
Bali has always been a popular destination for tourists looking to explore the island's beauty on a motorcycle. Following the recently announced strict rules, tourists can only hire motorcycles from businesses formally registered with the relevant trade agencies or the transportation renting association in Bali.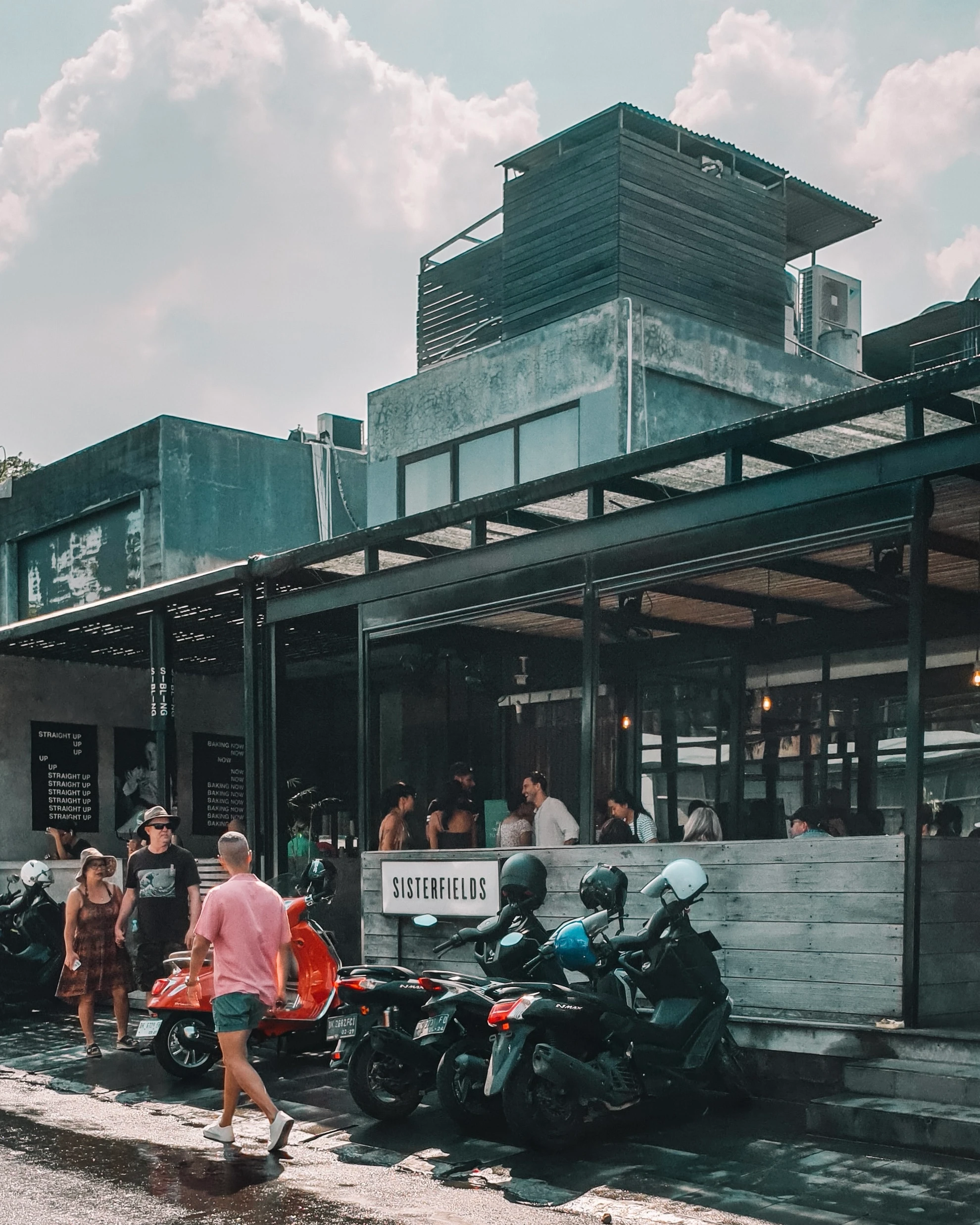 Gone are the days when tourists could casually rent motorcycles from guesthouse owners, or unregistered rental operators. To legally rent a bike, tourists must approach licensed rental companies, which have undergone proper scrutiny and verification processes. Additionally, tourists must possess an international driving license that explicitly covers them for riding motorcycles.
The reason behind these strict rules is a rising concern over foreign tourists' reckless behavior on the roads. There have been incidents of tourists flouting traffic regulations, riding motorcycles without helmets, and even without a valid driving license. These dangerous practices put tourists at risk and pose significant dangers to other road users and locals.  
Despite these strict regulations, tourists can still rent motorcycles in Bali with a valid international driver's license, but only from registered and licensed businesses. Stay safe and responsible while exploring the island!
2. Cohabitation Between Unmarried Couples
Recent changes in Indonesia's legal landscape have imposed new strict rules on unmarried couples from cohabitating or engaging in sexual relationships. The legislation primarily targets Indonesian citizens, aiming to uphold "Indonesian values" within the country.
Notably, tourists visiting Indonesia won't face charges under this law. This allows them to stay together even if unmarried without any legal repercussions, and they will not be required to show a marriage license.
With the assurance that tourists won't face charges under the law, Bali remains an inviting destination. However, it remains essential for both citizens and tourists to be aware of these significant changes in Indonesian law and respect local customs and norms during their stay.
3. Restricted to Licensed Accommodations Only (No Unlicensed Airbnb or Guesthouses!)
Under the updated strict rules, tourists can only stay at registered hotels and villas. This means that accommodations must be officially recognized and approved by the relevant authorities in Bali.
Staying at unregistered places, such as unlicensed Airbnb rentals, guesthouses, or B&Bs, is strictly prohibited. Violation of this regulation can lead to serious consequences, as authorities may conduct investigations and carry out raids to enforce compliance. 
Check out our recommended 5-day Bali itinerary!
The reason behind this law is to crack down on accommodations that do not pay the required taxes. By limiting tourists to registered hotels and villas, the government aims to ensure that all businesses operating in the hospitality sector contribute their fair share of taxes.  
For a memorable experience, we highly recommend checking out AYONA VILLA and THE PURIST VILLAS RESORT & SPA. Not only are these accommodations known for providing exceptional stays, but they are also registered and licensed, ensuring a worry-free and delightful trip in Bali.
4. No Tourism Activities in the Mountains and Volcanoes (Yet To Be Imposed)
The government is planning to impose a complete ban on tourism activities in Bali's mountains and volcanoes. This prohibition will encompass all 22 peaks on the island, including popular trekking destinations like Mount Batur.
The decision to implement this ban comes as a response to foreign tourists misbehaving and disrespecting the locals and the sacred mountains. Last May, a German woman was arrested for stripping naked and disrupting a Balinese dance show in Ubud. An incident involving a Russian tourist posing nude on a sacred 700-year-old banyan tree is just another example of such disrespectful behavior.
Another case involved a tourist baring his butt on Mount Agung, an act seen as an insult to the mountain's spiritual significance. Such actions have provoked outrage among locals, who consider these mountains to be inhabited by Gods and hold them in deep reverence.  
The ban, if implemented, is expected to be permanent and will apply to all recreational activities in these revered natural landscapes. However, certain exceptions will be made for religious ceremonies, disaster management, and special activities not intended for tourism.
Check out our Top Instagrammable Places in Ubud!
5. Tourist Tax (Yet To Be Imposed)
As tourism continues to thrive in Bali, the government is taking proactive measures to promote responsible behavior among tourists. Recently, Bali's Governor announced the introduction of a $10 tourist tax, which is expected to take effect in mid-2024. The tax will be a one-time fee that foreign visitors must pay electronically upon arrival to the island. 
6. Behave Respectfully or Risk Being Deported
Respecting local customs and cultural norms is paramount when traveling to any destination, and Bali is no exception. The island's rich cultural heritage and deeply held religious beliefs call for visitors to be mindful of their attire and behavior, particularly when visiting holy places, tourist attractions, and public areas.
Recently, there have been unfortunate incidents involving foreign tourists who displayed inappropriate behavior, including posing naked for social media photos at sacred sites and even walking naked into a Bali temple. Such actions have offended the local community and disrespected the sanctity of these revered locations, leading to immediate deportation for those involved.
To ensure a positive and respectful experience in Bali, tourists are urged to wear polite, reasonable, and appropriate clothing when visiting public spaces, tourist attractions, or holy places.  
Also read: Guide to Tegalalang Rice Terrace in Ubud
7. Working/Overstaying Without Proper Permit (Fines up to USD 60+ per day!)
Foreign tourists in Bali must have the necessary identity documents and valid stay permits. Whether traveling for vacation or work, having the correct permits is essential to avoid legal issues. If you overstay or work without a permit, you can be fined up to Rp. 1 million (roughly USD 60+) per day, face deportation, or even be blacklisted from future entry!
Tourists can apply for Visa on Arrival or B211A Visa to extend their stay in Bali. While Bali welcomes tourists from various backgrounds, it is crucial to remember that we are guests in this beautiful land.
8. Total Island Lockdown, No Leaving Accommodation on Nyepi – Including Tourists!
Nyepi, also known as the "Day of Silence," is one of the most important religious holidays in Bali, observed by the Balinese Hindus with great reverence and devotion. During Nyepi, the island enters a period of complete silence and self-reflection. Various rituals and ceremonies mark the day, and the Balinese retreat into a meditative state, abstaining from activities that may disturb the day's tranquility.
For tourists visiting Bali during Nyepi, it is essential to understand and respect the significance of this religious holiday. During this time, tourists are not allowed to roam or leave their accommodation, just like the locals. This restriction intends to honor the occasion's solemnity and create an atmosphere of introspection and spiritual contemplation across the island.
In the past, there have been unfortunate incidents where tourists did not fully grasp the significance of Nyepi and attempted to venture out during the Day of Silence. Such actions have led to clashes with locals, as the disruption of this important cultural event is profoundly offensive and disrespectful to the Balinese people.
To avoid misunderstandings or conflicts, tourists are urged to abide by the rules and customs of Nyepi. It is recommended to purchase necessary food supplies and plan for a quiet day indoors, embracing the spirit of reflection and meditation that the day represents.  
9. Payments Using Indonesian Standard QR Codes / Rupiah Currency Only
Using cryptocurrency or violating other payment provisions will result in firm actions. It is crucial to transact in rupiah currency and abide by local payment methods.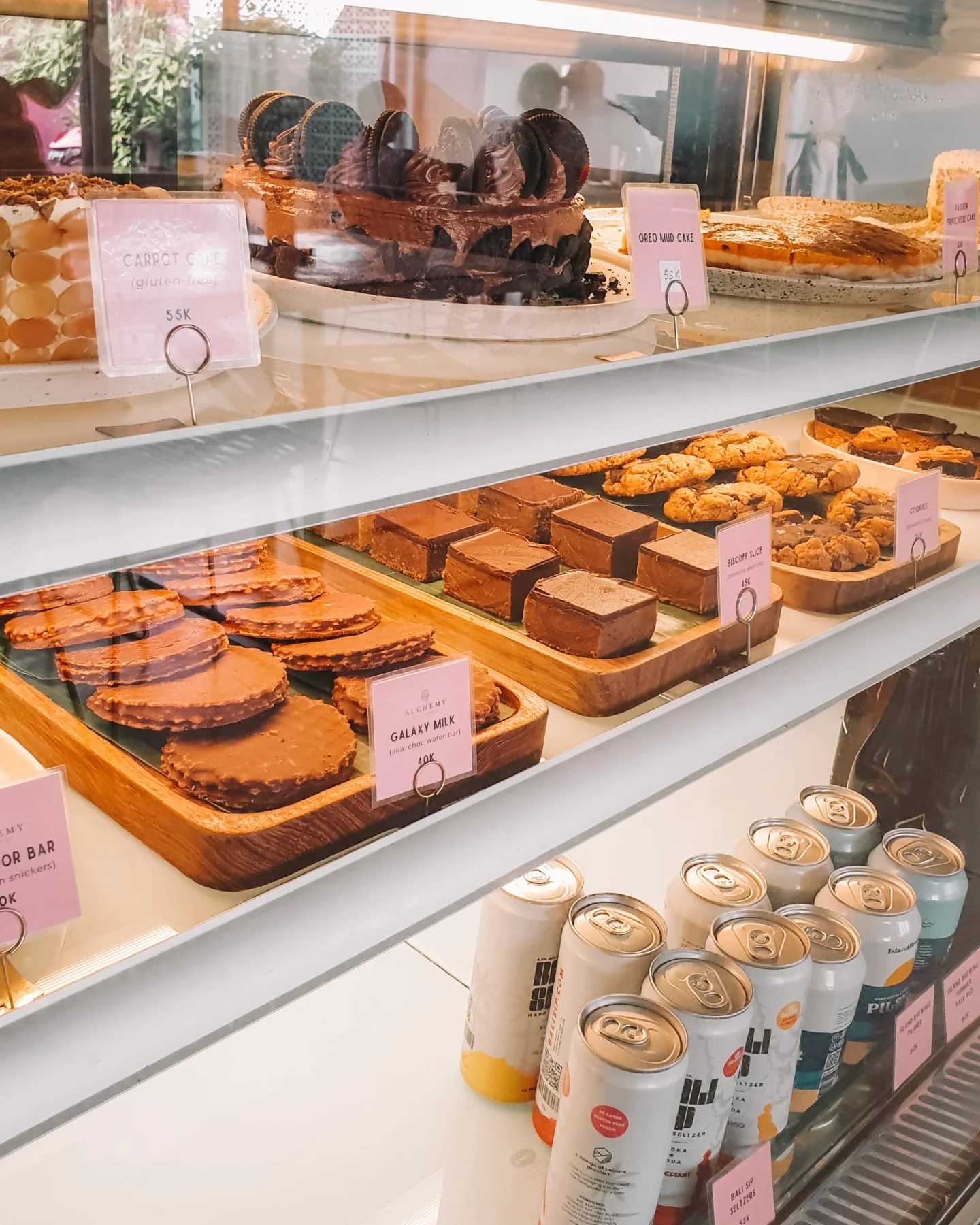 Read our 5 must-try vegan dishes in Bali.
10. Compulsory Guided Visits to Tourist Attractions
Based on our experience during our latest trip to Bali in July 2023, we did not observe strict enforcement of the requirement for tourists to be accompanied by licensed tour guides when visiting tourist attractions. We were able to visit various places without the presence of a licensed tour guide, and there were no issues in doing so.
However, we acknowledge that having licensed tour guides can still add significant value to a tourist's experience. Licensed tour guides possess in-depth knowledge of Balinese culture, history, and traditions. This allows them to offer valuable insights and enrich the overall travel experience. Additionally, they can play a crucial role in promoting responsible and culturally sensitive tourism practices.
An essential aspect to consider is transportation, especially in areas where certain forms of transportation, like rideshare services, might be restricted. Hiring a licensed tour guide can be particularly beneficial in such situations, as they can arrange for transportation, ensuring a smooth and convenient travel experience.
Read our 10 Must-See Temples in Bali!
10. Rideshare Services Strictly Prohibited in Designated Bali Areas
When it comes to using ride-sharing services in Bali, it's crucial to note that not all areas permit their operation. Certain locations, including airport pickups, Ubud, Canggu, and select spots in Seminyak, strictly prohibit ride-sharing services. These restrictions have been put in place to manage traffic, and support local transportation businesses.
Tourists relying on ride-sharing apps for transportation should be aware of these limitations and plan accordingly. In areas where ride-sharing is not allowed, alternative transportation options such as taxis, private drivers, or rentals are readily available to ensure seamless travel experiences while adhering to local regulations.
Here are some additional strict rules that tourists must adhere to:
Exchange currency at authorized money changers to avoid scams and ensure fair exchange rates.
Avoid entering the main prayer areas except for worship and reflection.
Do not climb sacred trees.
Avoid littering and pollution.
Minimize single-use plastics.
Always show respectful behavior.
Avoid engaging in illegal activities.
By adhering to these strict rules, tourists can contribute to a positive and respectful travel experience in Bali while helping to preserve the island's unique charm and cultural heritage. Responsible tourism ensures that visitors and locals can continue to enjoy the beauty and spirit of Bali for generations to come.  
Happy traveling,
Sue & Renesh
Luxury Romantic Villa – AYONA VILLA: A luxurious in the heart of Seminyak, Bali. Ayona Villa features a private pool, lush gardens, and modern amenities, providing the perfect setting for a relaxing vacation. It's tranquil atmosphere and comfortable facilities make it an ideal choice for travelers seeking a peaceful and rejuvenating stay. Find the latest prices for Ayona Villa here.
Luxury Romantic Villa – THE PURIST VILLAS RESORT & SPA: Experience serenity where you can indulge in private villas equipped with contemporary facilities, surrounded by lush gardens and a rejuvenating spa. The resort provides traditional Balinese activities like rice field trekking and cooking classes. Find the latest prices for The Purist Villas Resort & Spa here.
You can check out here for the best budget hostels in Bali.
For other places to stay in Bali, click here for a list and the latest prices.
OUR MUST-HAVE BALI TRAVEL ESSENTIALS
Compression Packing Cubes – BAGSMART Travel Organizer Compression Packing Cube Sets are perfect for the over-packer – I try to pretend I'm not, but I'm really only kidding myself. These are perfect for making sure you get all the clothes you want to look cute for every possible occasion on your holiday getaway! 
Elastic Sleeves for Leak Proofing Travel – TRANOMOS 8 Pack Elastic Sleeves Silicone Bottle Covers are a lifesaver for leak-proofing travel, and really even for your everyday life. Just pop them over a bottle and no more leaks. I wish I knew about these earlier, would have saved me countless wasted sunscreen, toner, serums, aloe, the list is long! Pro-tip – They work better for slightly smaller-sized bottles and non-pump-type bottles. 
Anti-Theft Messenger Bag – Anti-Theft Classic Essential Messenger Bag is the perfect solution to keep your belongings secure while exploring a new city. With its slash-resistant body and lockable zippers, this bag protects your essentials from pickpockets and thieves.
Waterproof Bag – HEETA Waterproof Dry Bag is a game-changer for any adventurer looking to keep their belongings dry and secure during any water activity. The durable and lightweight design allows you to easily store and carry all your essential items while enjoying any water-based adventure. Whether kayaking, fishing, island hopping, or just lounging at the beach, HEETA has got you covered! 
MORE ON TRAVEL TIPS
TRAVEL LIKE A LOCAL: INSIDE TIPS FOR EXPLORING SOUTHEAST ASIA
20 THINGS WE WISH WE KNEW BEFORE TRAVELING TO BANGKOK
MALAYSIA INSIDER TIPS: WHAT LOCALS WANT YOU TO KNOW BEFORE TRAVELING TO MALAYSIA
KUALA LUMPUR TRAVEL GUIDE FOR FIRST-TIMERS
A GUIDE TO VISITING MALAYSIA DURING RAMADAN
TIPS FOR ISLAND HOPPING IN THAILAND
KOH LIPE TRAVEL INFORMATION FOR FIRST-TIMERS
ULTIMATE BALI TRAVEL TIPS FOR FIRST TIMERS
---
LIKE THIS? PIN IT FOR LATER!