Singapore is one of the most visited tourist destinations in Asia! And it's no wonder either! Even if you're only there for a couple days, the ArtScience Museum is a must-see in Singapore. It's captivating for adults and kid friendly as well. We were so blown away by it, we came up with a quick summary guide and tips for all you need to know about the Future World Exhibition at the ArtScience Museum to help give that little push if you were deciding on whether to go.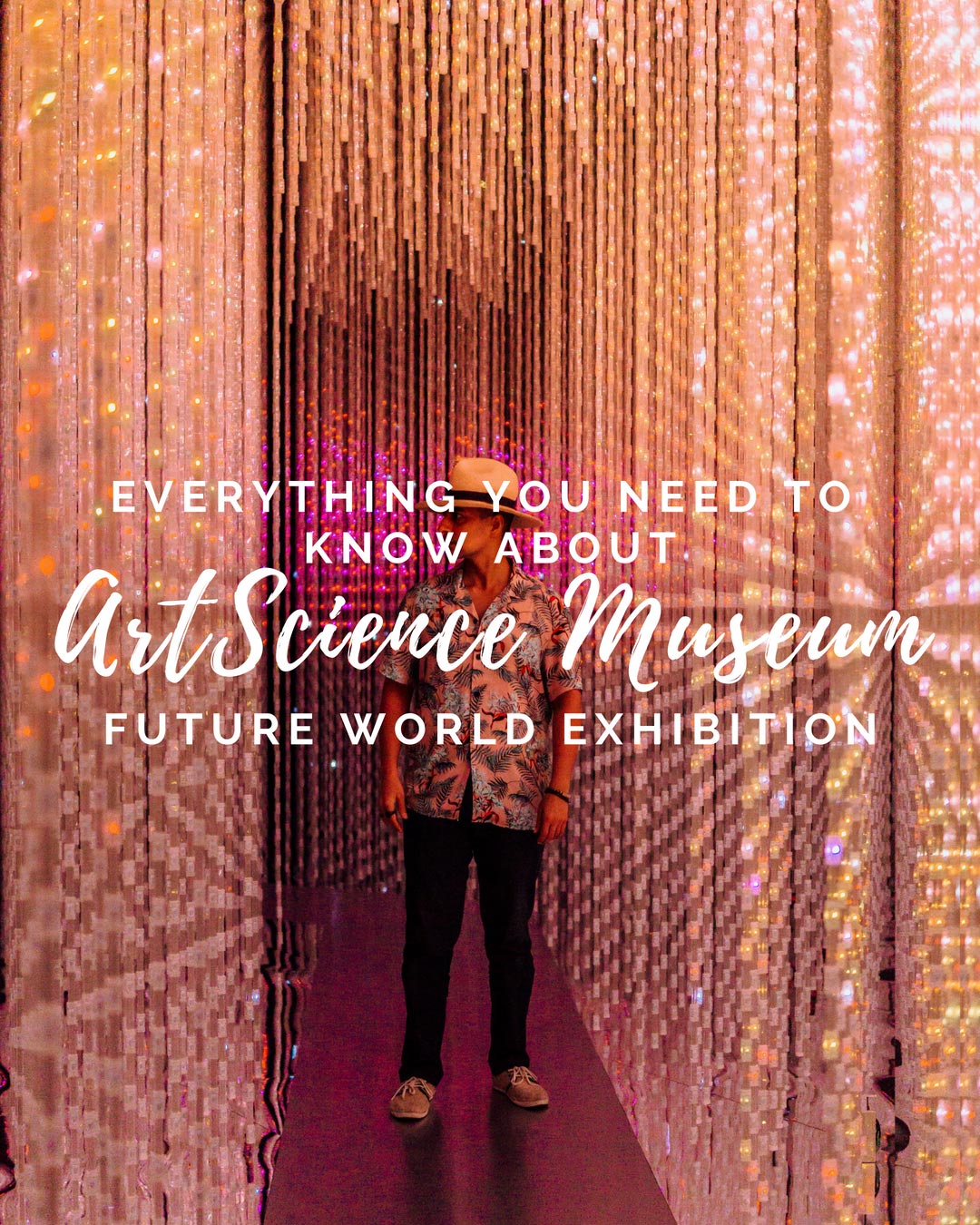 How to get to the ArtScience Museum SINGAPORE
The easiest way to get to the ArtScience Museum is by MRT to Bayfront station. The ArtScience Museum is about a 10-minute walk from there and there are signs that lead you to it along the way. You can also jump in a cab or Grabcar over.
ArtScience Museum ENTRANCE FEE
There are three exhibits at the ArtScience Museum Singapore: Future World: Where Art Meets Science and two other temporary exhibitions, Marvel Studios Ten Years of Heroes and Wind Walkers Theo Jansen's Strandbeests. Entrance Fees are S$19 for one Exhibit, S$32 for any 2 exhibits and S$40 for all 3 exhibits.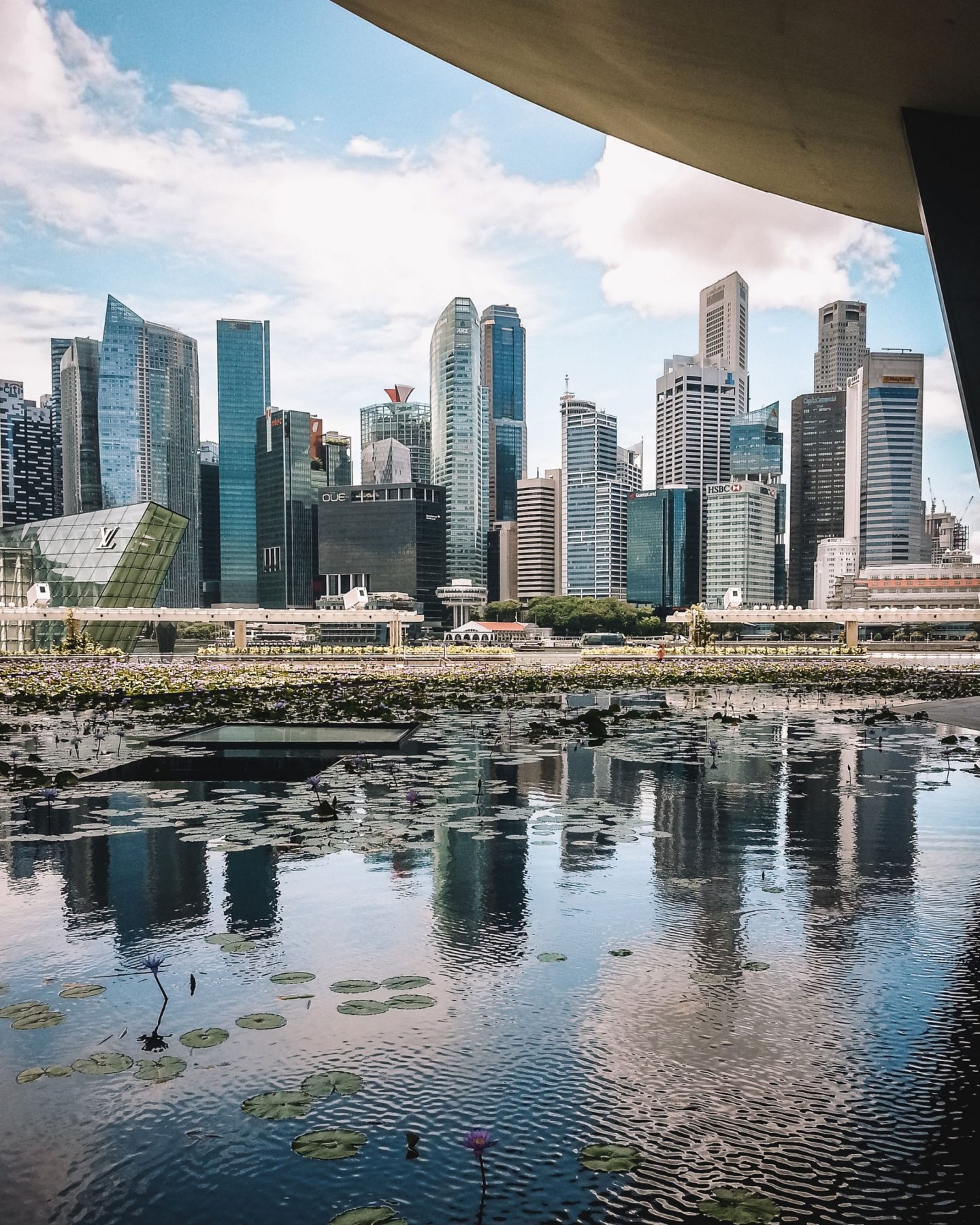 We were lucky and it was pretty quiet when we went, but during peak season, it is recommended that you purchase your tickets online before your visit so you can skip the lines.
Our Secret Tip: During peak season, take note that they may have admission times 10:00am, 11:30am, 1:00pm, 2.30pm, 4:00pm and 5:30pm and there may be quite a wait to go in. Also take note that last entry may be 5:30pm, though the ArtSceinece Museum closes at 7:00pm.
The prices are as of September 2018 and based on buying the tickets directly at the ArtScience Museum Singapore entrance. You can also get tickets at the other Marina Bay Sands Box Offices: Concierge Desk Hotel Lobby Tower 1, Retail Concierge The Shoppes L1, SkyPark Ticketing Counter Tower 3 B1, and Theatre The Shoppes B1.
Operating hours: Daily including public holidays, 10:00am – 7:00pm.
The Exhibits at the ArtScience Museum Singapore
Future World Exhibition: Where art meets science
This is an amazing exhibition created by teamLab that amazingly and beautifully interweaves art, science, technology and culture into an all-immersive world. teamLab is known for their innovative use of digital technology and consistent groundbreaking art.
Stepping into this exhibition is pure magic. It is beyond beautiful, intricate, completely immersive and so stunning we were left speechless.
There are 5 'key narratives' in the Future World Exhibition: Nature, Town, Sanctuary, Park and Space.  Our absolute 2 favorites were Nature & Space!
Nature
This gallery was just rebuilt and opened end August 2018 (lucky us!). It brings you inside the heart of the most fairytale Avatar-like world you can imagine. From the different light projections to the music, it is so all immersive that you really won't want to leave.
Our Secret Tip: If you want to capture the best photo, get your camera settings ready for the lowest ISO you can before going into the exhibition. It's a small room so your chance to get that perfect picture is quite short. Plus they don't allow tripods so you will have to rely on steady hands.
Space
Enter the 'heart of Celestial Space' for the breathtaking finale so apt for the Future World Exhibition. We have seen so many pictures of this place, but experiencing it is like nothing else!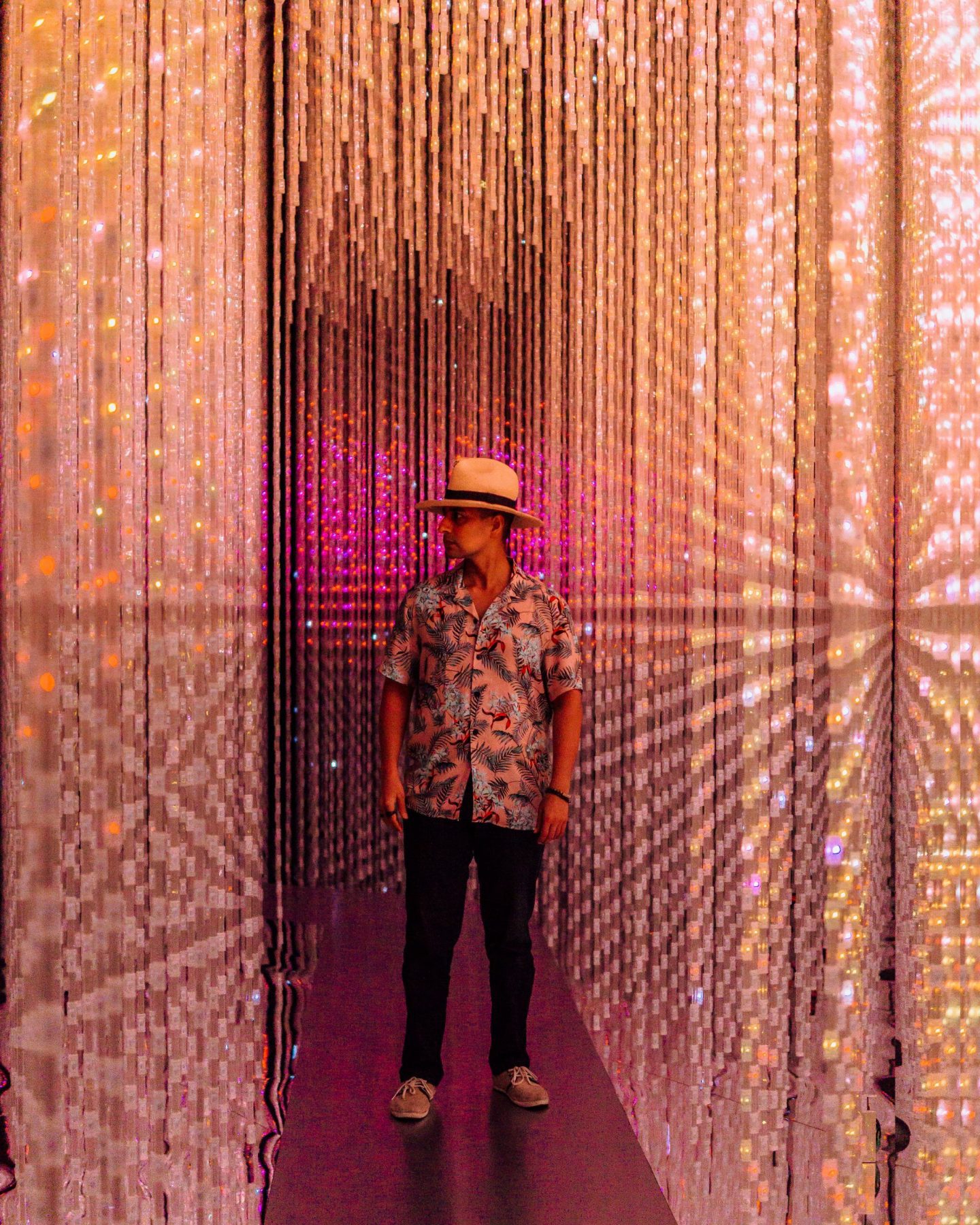 MARVEL STUDIOS: TEN YEARS OF HEROES Exhibition
This exhibit is until 30 September 2018. The whole exhibit creates a highly-immersive Marvel Studios experience to the world of Marvel Super Heroes. It's a fun spectacularly cinematic exhibit that uses state-of-the-art AV tech and immersive media to bring you into the world of the Marvel Universe. Definitely fun for Marvel fans!  
Wind Walkers Theo Jansen's Strandbeests Exhibition
This is the first exhibition of world famous Dutch sculptor, Theo Jansen, in Southeast Asia. For the past 28 years, Theo Jansen, has been designing and building a series of wind-powered creatures he calls Strandbeests or 'beach animals'. Amazingly marrying art and science, Jansen has created over 30 self-propelled Strandbeests that utilize wind power to walk in an amazingly lifelike fashion and 13 of these 'beests' are exhibited here only till 30 September 2018!
Of the 3 exhibits, if you were to only choose one because of time or budget constraints, only think about the Future World. It is so stunning and experiencing is truly the most amazing experience!
Wishing you amazing travels!
Sue & Renesh
WHERE TO STAY IN SINGAPORE
Luxury Boutique Hotel – AMOY HOTEL: Designed to give guests an experiential glimpse into Chinese history. The entrance of the hotel is the original Fuk Tak Chi temple build in the 1820s. Rooms are designed to include heritage accents and no two rooms are alike in layout and furnishing. Perfect for those who appreciate design, architecture and Chinese history. Find the latest prices for Amoy Hotel here.
Luxury Boutique Hotel – ANN SIANG HOUSE: A beautifully restored heritage building that is nestled in the lively area of Ann Siang Road known for the rooftop bars, restaurants and beautiful Peranakan houses. Just a 5-minute walk from Chinatown, it's perfect for those who love to be right in the center of a lively neighborhood, good food and buzzing nightlife. Find the latest prices for Ann Siang House here.
For other places to stay in Singapore, click here for a list and the latest prices.
MORE OF SINGAPORE
Top Instagrammable Places in Singapore
Things to Know When Traveling to Singapore
Gardens by the Bay, Supertree Grove + Cloud Forest Dome
---
 LIKE THIS? PIN IT FOR LATER!