There are so many great options when you're looking at accommodation in Singapore that it's always hard to choose which one to stay at. We stayed at Amoy in Singapore and had the most amazing stay! Amoy is a stunning little boutique hotel in a temple in the heart of Singapore with beautiful traditional Chinese interior and amazing service. Staying here is a must if you want to experience a bit of Singapore's Chinese heritage.
Amoy
Amoy Hotel in Singapore is built in the historic Fuk Tak Chi temple which has now been converted to a museum. The main entrance of Amoy is literally the front entrance of the beautiful Fuk Tak Chi Temple.
You will have to walk through the doors of the historic temple, through the temple's inner courtyard housing the museum artifacts to get to the hotel reception. We were blown away and spent a good amount of time at the temple courtyard before even checking in.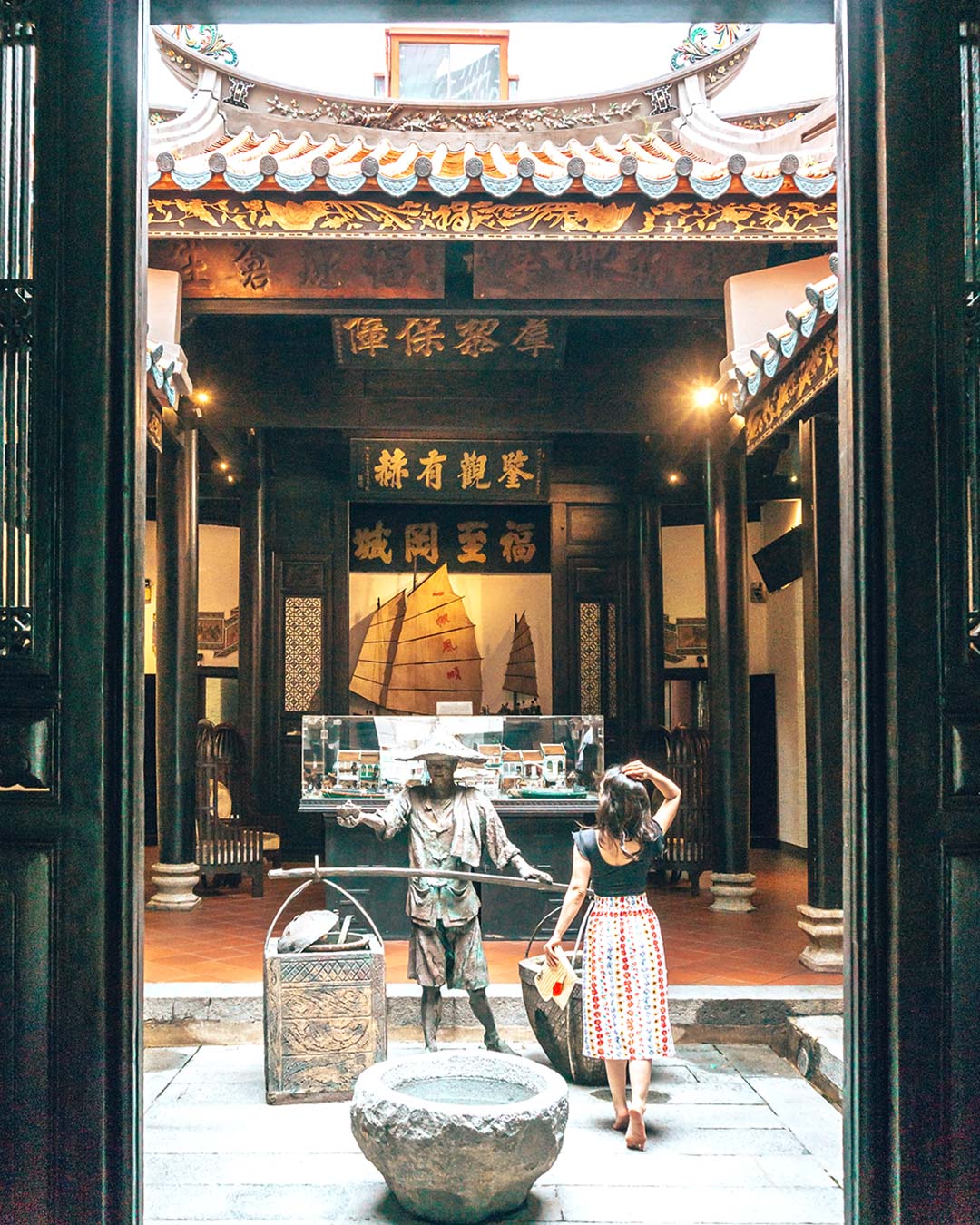 It is definitely the perfect staycation for you as it lets you experience the Chinese heritage side of Singapore. The styling and attention to detail are incredible making it one of the most sophisticated boutique hotels we have ever been in Singapore. Once you step in, it gives you a totally different ambiance. This boutique hotel blew our minds!
Breakfast is at the adjacent Dean & Deluca where you get to choose from a small selection, but it's enough to get your day off to a great start!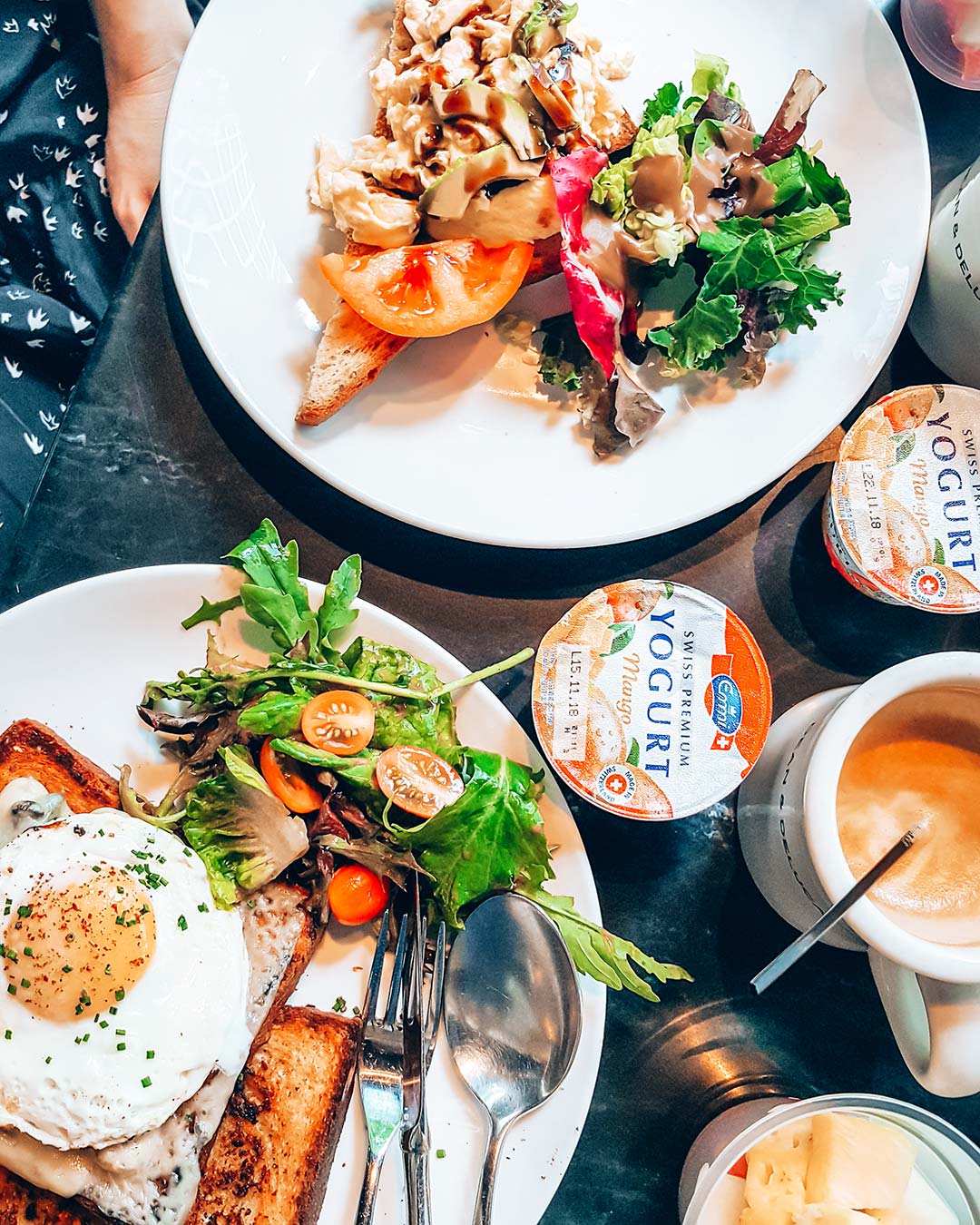 The Room
There are only 37 rooms, which really adds to the hotel's boutique feel. Speaking about the details, the room has relentless attention to detail with lots of local charm. We were told that no two rooms are alike, but an underlying theme remains consistent – to give the "old Singapore" vibes. The room that we stayed in was absolutely beautiful! The room pulled design elements from traditional Chinese furnishing and paired it beautifully with modern conveniences.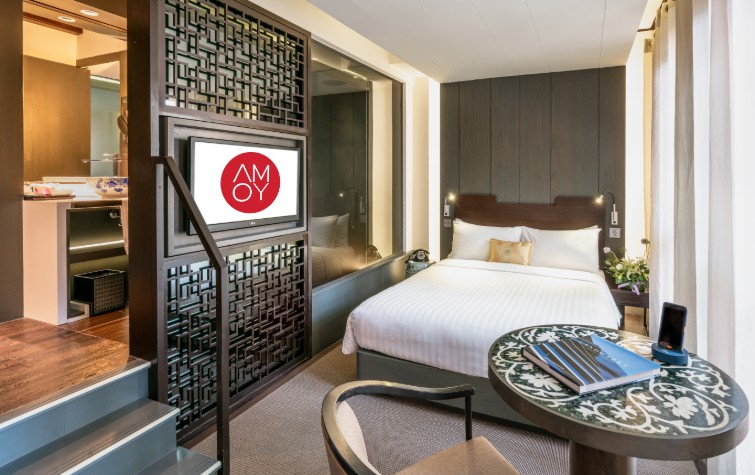 We were so thrilled to be there that we actually forgot to take proper photographs of the room.
On top of that, the room layout was spectacular! We totally loved the oriental touches to the design. It gave off a very traditional feeling of Singapore with its own character and history.
The Bathroom
We absolutely love bathroom designs and the powder room and bathroom at Amoy is so delicate and beautiful I wanted to try to recreate it at our home!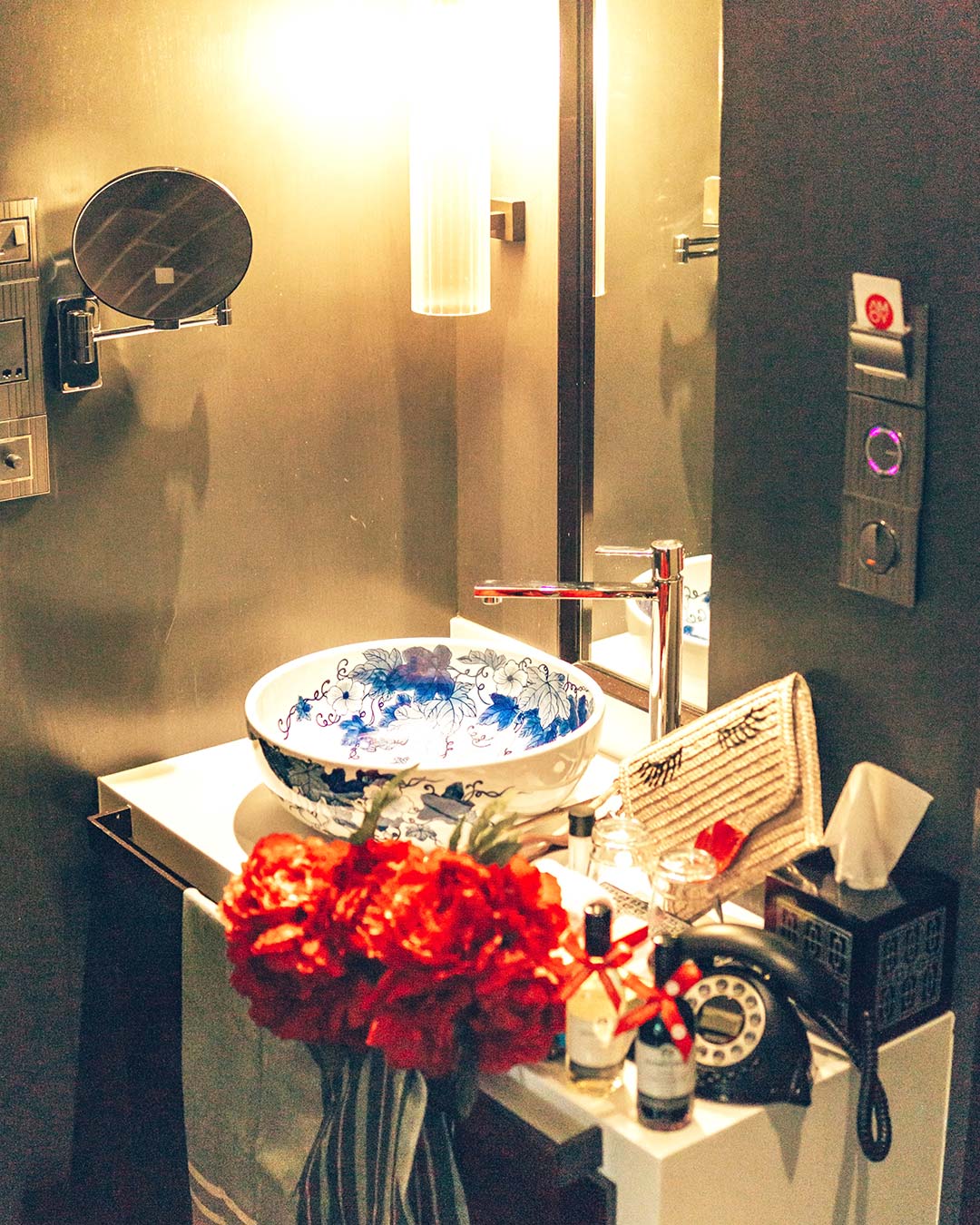 The Service
The team at Amoy was very responsive and warm, which made our stay so memorable! Wonderful hospitality.
We were so amazed that everyone took extra steps to know the details about the guests – when they were arriving, greet them by name (it's hard enough remembering people's names, but to remember all your guests' names is incredible!) and introduce them to the hotel and its heritage. The service was top notch.
We also loved that Amoy provides a cell phone to use as a local GPS and provides local travel information. It was perfect because Amoy is located in a very walkable part of town. The mini bar is free too! They give lots of complimentary drinks and snacks. The staff also gives you a postcard to fill out and they will mail it for you for free to anywhere in the world.
The Location
Address: AMOY, 76 Telok Ayer Street, Singapore 048464
Amoy is located right across the street from the Telok Ayer MRT and a taxi stand. The hotel is located near to most local attractions – easy walking distance to Chinatown, temples, Lau Pa Sat & Maxwell hawker center (for you foodies!), downtown, Gardens by the Bay and museums. You don't have to walk far to see the city and discover the best photography spots. Restaurants are in abundance. You will be spoilt for choice when it comes to deciding where to eat.
We are so glad we discovered this beautifully unique boutique hotel for a reasonable price. Amoy Hotel really added to our Singapore experience. If you want to experience the heritage side of Singapore, we would totally recommend this hotel for you.
Wishing you unique stays,
Sue & Renesh
WHERE TO STAY IN SINGAPORE
Luxury Boutique Hotel – AMOY HOTEL: Designed to give guests an experiential glimpse into Chinese history. The entrance of the hotel is the original Fuk Tak Chi temple build in the 1820s. Rooms are designed to include heritage accents and no two rooms are alike in layout and furnishing. Perfect for those who appreciate design, architecture and Chinese history. Find the latest prices for Amoy Hotel here.
Luxury Boutique Hotel – ANN SIANG HOUSE: A beautifully restored heritage building that is nestled in the lively area of Ann Siang Road known for the rooftop bars, restaurants and beautiful Peranakan houses. Just a 5-minute walk from Chinatown, it's perfect for those who love to be right in the center of a lively neighborhood, good food and buzzing nightlife. Find the latest prices for Ann Siang House here.
For other places to stay in Singapore, click here for a list and the latest prices.
MORE OF SINGAPORE
---
LIKE THIS? PIN IT FOR LATER!